'Cruella': Could the Disney Sequel Face the 'Black Widow' Problem?
She was just getting started, darling–Disney confirmed that a Cruella sequel is underway. The burning questions of "when will the movie premiere?" and "who else will star in it?" won't be answered for a while, but Emma Stone is returning. The news came on the heels of Scarlett Johansson's lawsuit; the Black Widow actor caused a ripple in Hollywood, leading others to question Disney's motives with its streaming platform.
Like Black Widow, Cruella was given a day and date release. But Johansson may have created a new future between Hollywood actors and Disney.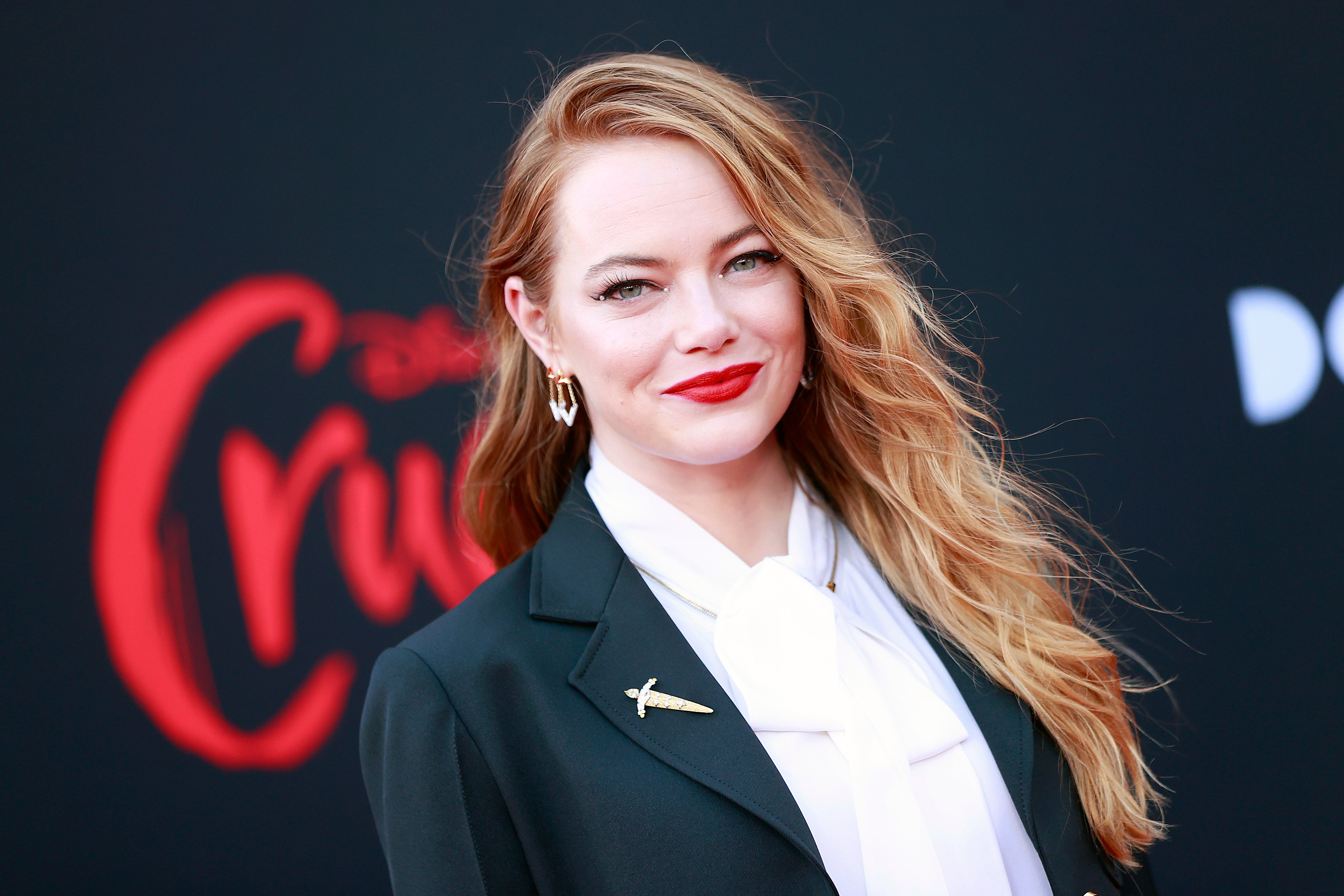 The sequel was confirmed when Emma Stone signed up
Cruella raked in over $200 million worldwide, becoming the seventh highest grossing movie of the year and receiving critical acclaim. According to Rotten Tomatoes, the movie holds a 75% Tomatometer score in addition to a 97% audience score. The critics' consensus labeled the film a "dazzling feast."
A sequel flick was already in early development just a few weeks after Cruella was released. The lead actor, although, didn't confirm her return until August, according to Deadline. Patrick Whitesell, the executive chairman of the entertainment agency Endeavor, expressed his support for Stone's reprisal. Whitesell also touched on how the upcoming project would benefit both Disney and its actors.
"While the media landscape has been disrupted in a meaningful way for all distributors, their creative partners cannot be left on the sidelines to carry a disproportionate amount of the downside without the potential for upside," Whitesell said. "This agreement demonstrates that there can be an equitable path forward that protects artists and aligns studios' interests with talent. We are proud to work alongside Emma and Disney, and appreciate the studio's willingness to recognize her contributions as a creative partner."
How Disney could learn from the 'Black Widow' lawsuit
After Disney heard of Johansson's accusations, the company fired back in a controversial statement received by People. "There is no meaning whatsoever to this filing," the representative asserted. "The lawsuit is especially sad and distressing in its callous disregard for the horrific and prolonged global effects of the global COVID-19 pandemic. Disney has fully complied with Ms. Johansson's contract."
Next, the Black Widow actor's agent, Bryan Lourd, stepped into the ring and jabbed Disney. The agent claimed the company falsely accused Johansson of disregarding the pandemic and that Disney used her salary as a weapon.
Stone was rumored to consider her options in suing Disney after Cruella streamed on Disney+ Premier and in theaters. However, now the star has agreed to a sequel. But does that mean everything is set in "Stone?" Many are wondering what will happen between the La La Land star and the studio should it decide to continue its hybrid movie releases. The answer could become clearer after Johansson's lawsuit concludes.
Despite the outcome of the suit, the Walt Disney Company could take it as a lesson and carefully evaluate future film contracts.
Related: Is 'Cruella' Star Emma Stone Following in Scarlett Johannson's Footsteps and Suing Disney Now Too?
Other actors worry about streaming services
Johansson's lawsuit and her attorney claim that Disney used the pandemic to justify the hybrid release. Her accusation led to an awakening in Hollywood. In a newsletter by a former editor of The Hollywood Reporter, Matthew Belloni claimed that Stone was "weighing her options," but other stars joined the brawl too.
Belloni mentioned Emily Blunt was another potential opponent of Disney, saying she was watching the box office numbers for Disney's Jungle Cruise. However, Blunt also reportedly objected to streaming her other film, A Quiet Place Part II, on Paramount+. Conversely to Jungle Cruise though, the horror flick streamed 45 days after its theatrical release.
Disney is not the only company causing an uproar in the entertainment industry, but its influence over various platforms adds fuel to the fire. While Paramount+ is among several other streaming platforms, Disney acquired multiple studios for its library, such as Marvel, Lucasfilm, and 20th Century Studios. As a result, the entertainment giant continues to uncover more ways to excel.
The only option celebrities have is to pay close attention to the company's path going forward with theatrical releases and Disney+.
Related: These Groups Slammed Disney's 'Gendered Character Attack' on Scarlett Johansson