'Cry Macho': Clint Eastwood Returns to Westerns in Upcoming HBO Max Film
There is no person more synonymous with the Western movie genre than Clint Eastwood. His seminal role as "The Man With No Name" in Sergio Leone's Dollars Trilogy brought him international fame. At 90 years old, hIs prolific career has lasted nearly 70 years, providing him with several awards. 
Now, after 30 years away from the desert and his iconic Stetson hat, the Dirty Harry actor is jumping back on the horse. His newest film, titled Cry Macho, will see the man back where he first began his career all those years ago.
Clint Eastwood hasn't been in a Western since 'Unforgiven'
Unforgiven, released in 1992, is the last time Eastwood played a role as a cowboy. He produced, directed, and starred in the revisionist Western. The rest of the cast includes Gene Hackman, Morgan Freeman, and Richard Harris. The film received widespread critical acclaim, winning four Academy Awards.
On why it took so long to return to a Western, Eastwood told Parade that "I don't like to intellectualize on my own thoughts. I just thought in the back of my mind that maybe it was time. I figured I was at the right age to go to Mexico City and kidnap a kid."
'Cry Macho' is based on a novel
Eastwood's latest venture is an adaptation of a 1975 novel of the same name by author N. Richard Nash. The story surrounds protagonist Michael "Mike" Milo. Milo is a divorced, alcoholic rodeo star in Galveston, Texas. He has a task to kidnap a young boy from Mexico and bring him back to his father in the United States.
"It's about a man who has been through some hard times in his life, and then unexpectedly another challenge is brought to the foreground," the Gran Torino producer told Entertainment Weekly. "He would normally never do it, but he is a man of his word. He follows through. And it starts his life over again."
Filming took place during the pandemic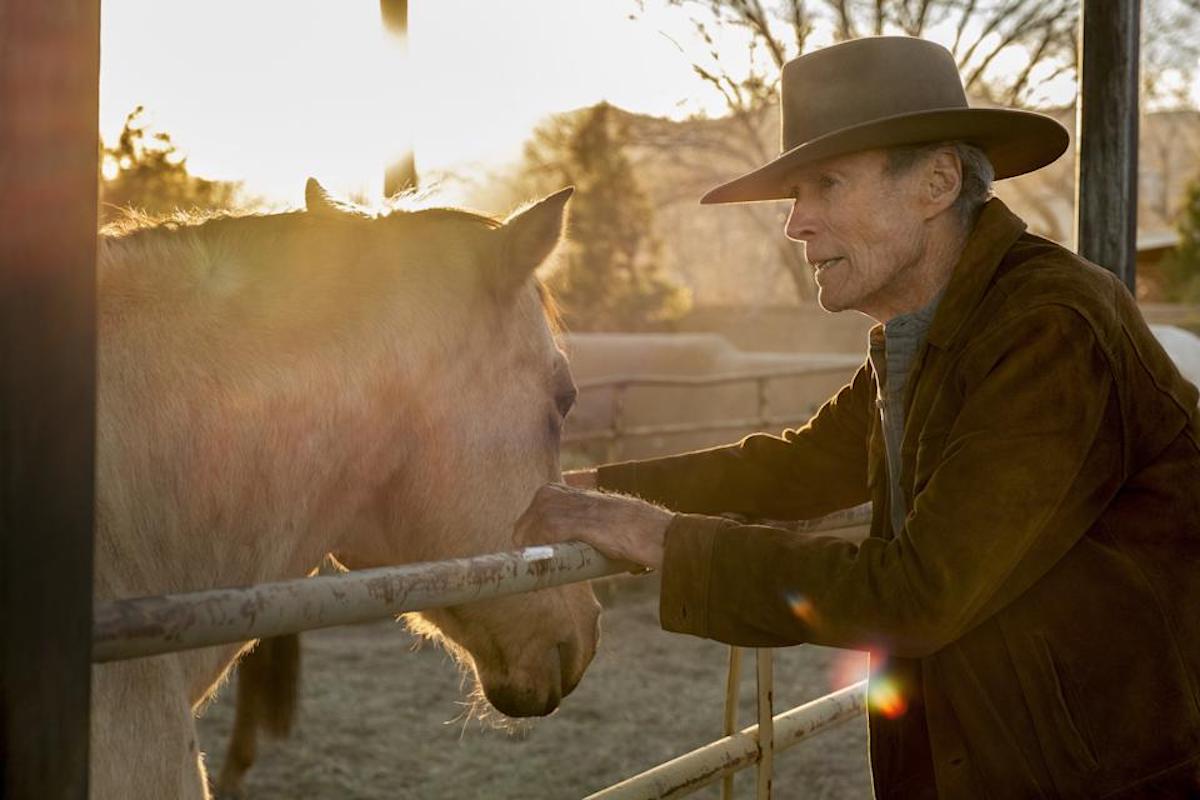 Despite the pandemic, the filming and production of the film continued. The crew followed various protocols like wearing masks, socially distancing, and getting tested for the virus on a daily basis. 
"I was in New Mexico for nine weeks working on this project during the pandemic," Eastwood said. "When I got back home, I thought, I'm lucky to be here."
Alongside Eastwood, additional producers include Albert S. Ruddy, Tim Moore, and Jessica Meier. The cast includes recording artist Dwight Yoakam, Eduardo Minett, Natalia Traven, and Chilean actress Fernanda Urrejola.
When will 'Cry Macho' Be released?
The release date of Cry Macho has been shuffled around quite a bit due to conflicting releases. The film was originally set for October 22 but was pushed ahead to avoid conflicting with Dune and The Many Saints of Newark. 
Cry Macho is set to have its theatrical debut on September 17 and will also be released on the HBO Max streaming service for a total of 31 days.