A 'Crying in H Mart' Bookmark Includes a Japanese Breakfast-Approved Playlist
Several songs appear throughout 'Crying in H Mart,' most of which made a reappearance in Michelle Zauner's official playlist to accompany this novel.
Crying in H Mart mentions songs like Celine Dion's "My Heart Will Go On" and Billy Joel's "Scenes From An Italian Restaurant." It made sense that Zauner created a Spotify playlist to accompany her bestselling memoir.
Michelle Zauner wrote the best-selling memoir 'Crying in H Mart'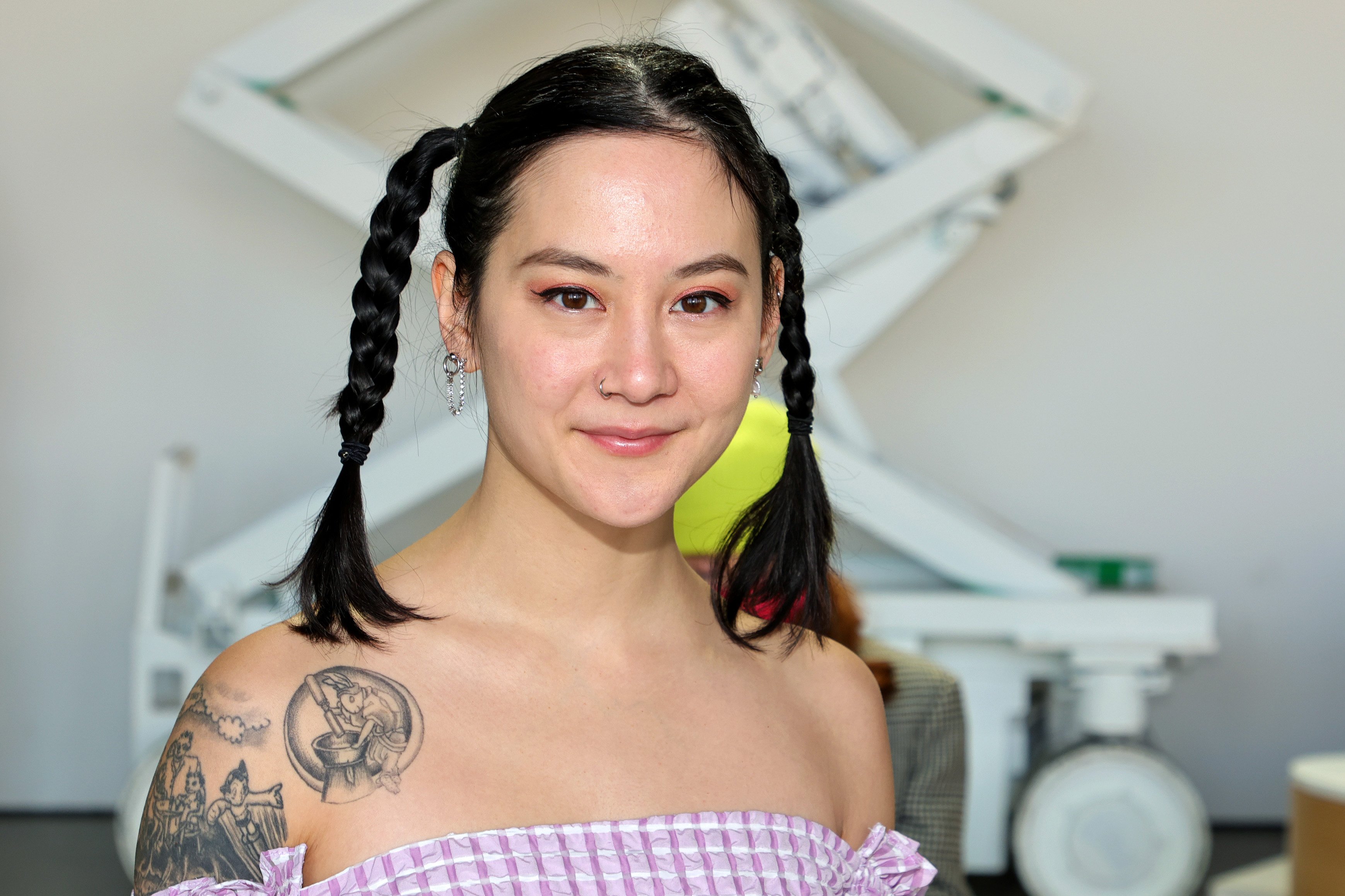 Michelle Zauner is one of the artists in Japanese Breakfast, performing songs like "Be Sweet" and "Savage Good Boy." She's also the author behind Crying in H Mart, released in April 2021. This novel detailed Zauner's experience as a Korean American coping with her mother's death. 
On her journey to strengthen her cultural ties, Zauner turned to food and music, specifically the Asian grocery store H Mart. Since its release, Crying in H Mart became a New York Times bestseller, also named Amazon's #2 Best Book of the Year and a finalist for Barnes and Noble's Book of the Year. Recently, a Korean version of this novel became available for purchase.
Michelle Zauner created a 'Crying in H Mart' Spotify playlist
The Korean copy of this memoir came with a bookmark, as one fan on Twitter noted. The back of this bookmark featured a compilation of songs in a Spotify playlist. Zauner handpicked the tracks to accompany Crying in H Mart. 
This bookmark includes songs referenced in the novel, including "Scenes From An Italian Restaurant" by Joel — the song her now-husband sang at karaoke when they first met. Yeah, Yeah Yeahs' "Maps" also made the cut, with Zauner elaborating on its significance during an interview with GQ.
"Seeing Karen O for the first time changed my life," the author explained. "She spat water all over herself and used the microphone in ways I had never seen before. My world was changing. Finding out that she was half-Korean in the super white male-dominated industry was just mind-blowing." 
"It was such a life-changing moment for me," she continued. "It was the first person I saw that kind of looked like me. To find not only a Korean woman in the rock scene but a half-Korean woman in the rock scene meant so much to me. I felt so connected to her, and she was such an important role model in my life."
The 'Crying in H Mart' playlist includes songs by Japanese Breakfast
Additionally, this bookmark/playlist highlighted songs popularized by Zauner's now-Grammy nominated band, Japanese Breakfast. The novel mentions the band's formation and her Psychopomp era. 
As a result, "In Heaven" became a welcome addition to the Crying in H Mart playlist. Other Japanese Breakfast songs added to the playlist include "The Woman That Loves You," "Moon on the Bath," and "Everybody Wants to Love You."
Since then, Japanese Breakfast released the 2021 album Jubilee. The production earned a Grammy nomination for Best Alternative Music Album, with Zauner snagging a nomination in the Best New Artist category.