'CSI' Creator Got Idea for the Show From His Real-Life Scary Encounter
Like Law & Order and Grey's Anatomy, CBS's CSI: Crime Scene Investigation reigned on primetime TV for more than a decade, inspiring spinoffs, quotable lines, and memes of David Caruso.
The original CSI earned multiple honors, including Emmy awards, People's Choice wins, and Screen Actors Guild awards. When it ended its 15-year run in 2015, many loyal fans said goodbye to Grissom and Sara for the second time, and then bid a permanent farewell to all their favorite characters.
The other shows in the franchise also ended, but the series left an indelible impression on its fan base and on courtroom proceedings—a.k.a. "The CSI Effect." Who would've thought Anthony Zuiker's creation would leave such an impact? And it all began with an unnerving experience.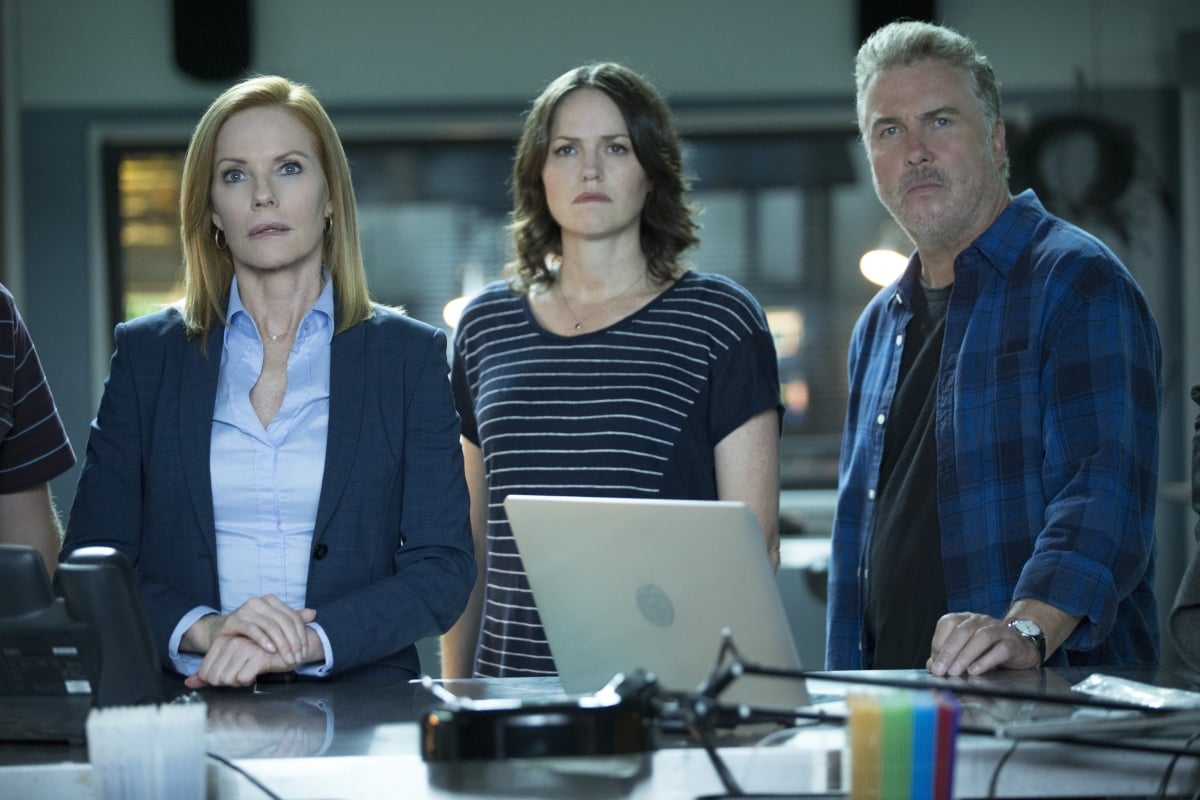 'CSI' is the brainchild of Anthony Zuiker
Zuiker is the screenwriter and former showrunner behind CSI, and during an interview with The Archive of American Television, he said the inspiration for the show came from The New Detectives, a Discovery Channel series. His wife urged him to check it out, and the combination of crime and forensic science piqued his interest.
After watching one episode, he thought the process would make for interesting dramatic storytelling, and set himself on a path to work on a show. But things didn't fully come together until he went on research mission that made it all real.
RELATED: 'CSI: Miami': How Accurate Is the Show To Real Life?
'CSI' has roots based in reality
Jerry Bruckheimer recently appeared as guest on Rob Lowe's Literally! podcast and talked about being a producer for CSI. He mentioned how Zuiker was accosted at a crime scene.
That experience is what formed the basis for the show. He said a murderer grabbed Zuiker from under the bed.
Zuiker himself shared the story with Archive of American Television and explained that he conducted research for three days for the new show. He went on a ride-along with the real version of Grissom—Daniel Holstein—and on day two, visited a crime scene at a motel where a 19-year-old woman lured another woman.
After zooming through red lights to get there, Zuiker said he was already scared. Then Holstein instructed him to grab some gear and help comb the room for evidence.
"Next thing I know, the bed started moving. I lifted the bed skirt and there are two sets of eyes," he said.  "The 19-year-old girl comes out.  She scratches my face. I jump to the ceiling. The guy pulls out a gun and 'Freeze!' And they drag her out and handcuff her and slam her on the bed, and I'm like, 'I'm just the writer, man!  I'm just the writer'."
Zuiker added that sometimes police officers don't properly clear the crime scenes, and it put CSIs at risk. He wrote the pilot episode in two days, putting elements of that ordeal into the script. There's a moment in the first episode where CSI Holly Gribbs was killed that borrowed from Zuiker's experience.
There are plans for a 'CSI' revival
Miss CSI in all its incarnations? There's a CSI reboot in the works, according to Deadline, with William Petersen and Jorja Fox in talks to reprise their roles. It's set to be a limited run series and will feature new CSIs who work under a new medical examiner.
Zuiker and Bruckheimer are involved with the new production which is expected to arrive on TV sometime in 2021.