'CSI: Vegas': Who Is William Petersen Married to in Real Life?
William Petersen is back in the role that made him famous. The actor is best known as forensics expert Gil Grissom on the CBS crime drama CSI. Now he's bringing Gil and a new team back in the spinoff CSI: Vegas. Joining Petersen is former co-star Jorja Fox, who plays Gil's wife, Sara Sidle. Although TV fans know about Gil's love life, here's what you need to know about Petersen's personal life.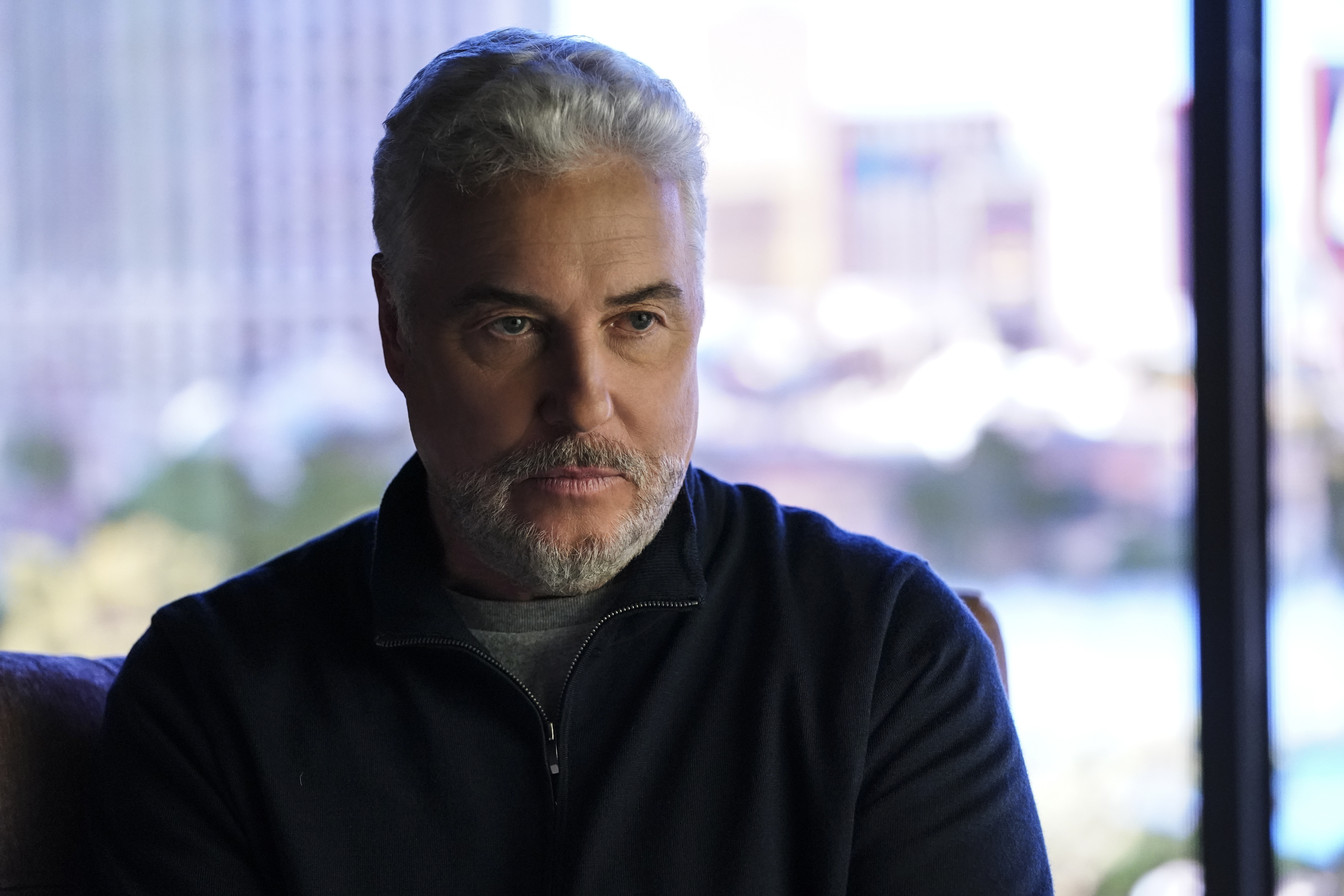 'CSI: Vegas' star William Petersen's wife is Gina Cirone
Following the successful premiere of CSI in 2000, Petersen became a star. Not only were things going well professionally, but also personally. In March 2002, he proposed to his girlfriend, Gina Cirone. The couple's wedding took place in Italy in June 2003.
Not much is known about Cirone, although according to EW.com, she previously worked as a school teacher. In July 2011, the couple became parents to twins, a son and a daughter, born via a surrogate. Petersen and Cirone are reportedly a private couple and have kept details about their lives quiet.
William Petersen's first marriage
Cirone is Petersen's second wife. The actor's first marriage was to Joanne Brady, whom he wed in 1974. Like Cirone, nothing much is known about Brady's life. In 1975, Brady gave birth to the couple's first child, a daughter named Maite.
After seven years of marriage, Petersen and Brady divorced in 1981. Petersen has a close relationship with his daughter. In October 2003, he became a grandfather when Maite gave birth to a son named Mazrik. Maite's second son Indigo was born in August 2009.
Jorja Foz plays William Petersen's wife on 'CSI: Vegas'
As fans of the original CSI remember, Petersen and Fox's characters are romantically involved. An attraction develops between the two in the early years, yet they don't officially become a couple until the sixth season. By Season 10, the couple weds, but in Season 13, it's revealed they separated. However, the series finale ends happily, with Grissom and Sidle reuniting, then sailing off together.
Now fans will see Petersen and Fox back in action on CSI: Vegas. The spinoff focuses on Grissom and Sara return to the crime scene unit with new team members. Aside from work, the couple's relationship will also be explored. In an interview with TVInsider.com, Petersen explained what it's like stepping back into his CSI character. "Completely weird because we thought we'd put this to bed a long time ago. It's a whole new thing and yet still the bones of the old thing," he admitted.