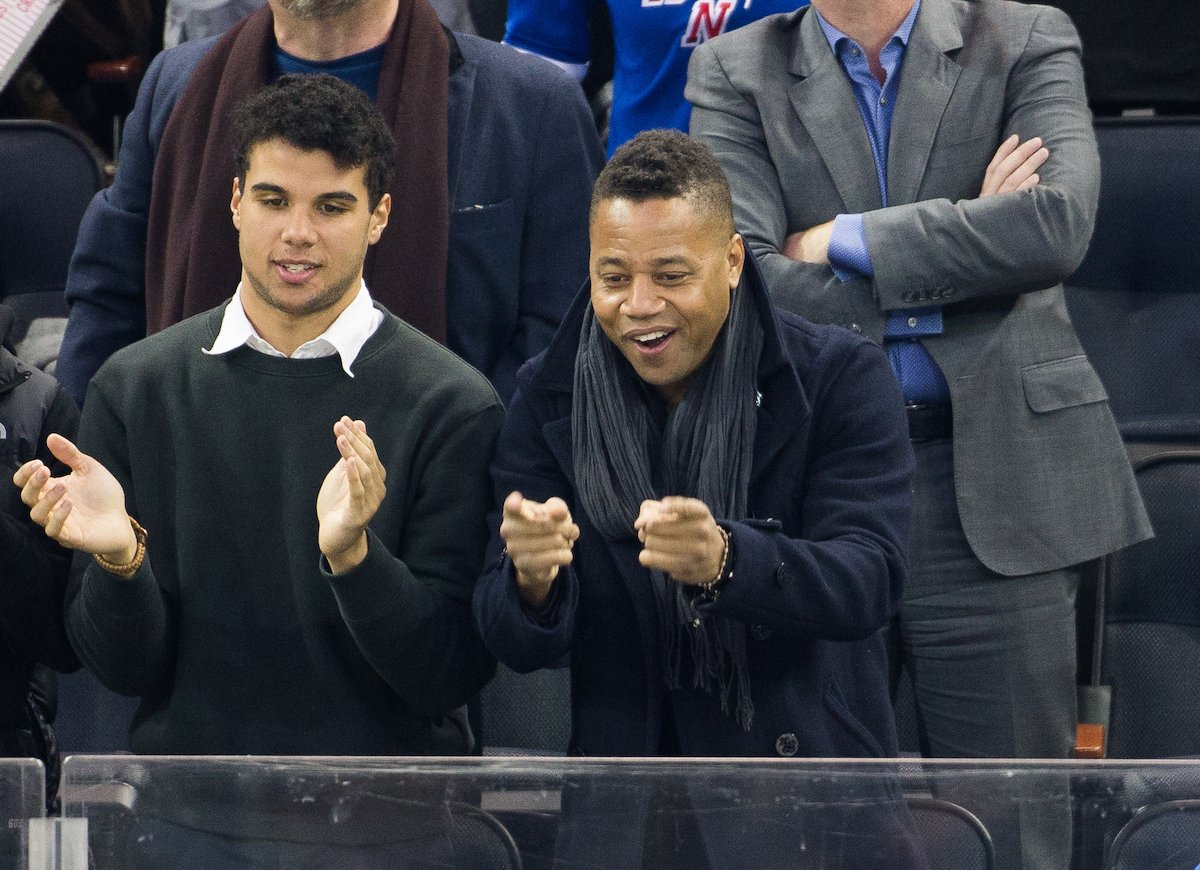 Cuba Gooding Jr.'s Son Thought He 'Was Actually a Bobsledder' Like His 'Snow Dogs' Character
Cuba Gooding Jr.'s son is now a successful actor in his own right. Surprisingly, his famous father didn't push him into acting.
Most people know Cuba Gooding Jr. from his iconic roles in movies like A Few Good Men and Pearl Harbor. One of Cuba's most important roles, often overlooked by fans, was his role as a father to his kids. Cuba and his ex-wife Sara Kapfer have three kids together: Mason, Spencer, and Piper Gooding. 
Mason is now a successful actor in his own right. The Booksmart heartthrob is on the fast track to fame. Surprisingly, his famous father didn't push him into acting. In fact, it's just the opposite. But Mason was allowed to watch his dad's movies as a kid. Some of them left him a little confused, according to WWD. 
Mason Gooding is just as talented as his famous father, Cuba Gooding Jr.
Mason is lucky to have a famous father, but he struggled at the beginning of his career. Much like other actors, he started off with bit parts in movies and short arcs on TV shows before landing his breakout role. According to IMDb, Mason's first big part was as Nick in Booksmart in 2019. Now, he has a recurring role as Andrew on Love, Victor. He also starred in the new Scream movie that premiered in January 2022.
As far as future projects, Mason has two movies in post-production. The next Scream installment, Scream 6, will premiere in 2023. It is currently in pre-production, and Mason is set to reprise his role as Chad Meeks-Martin. 
Cuba Gooding Jr.'s role in 'Snow Dogs' left an impression on Mason Gooding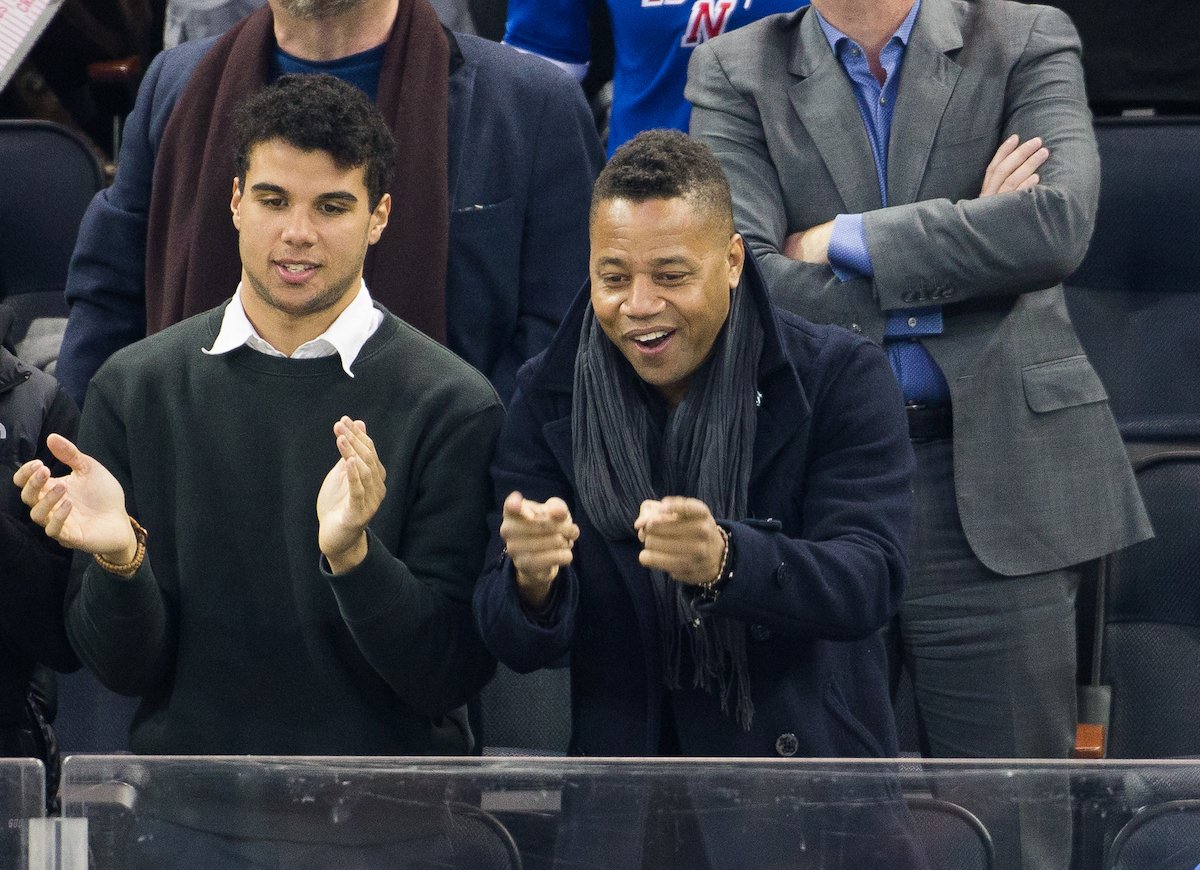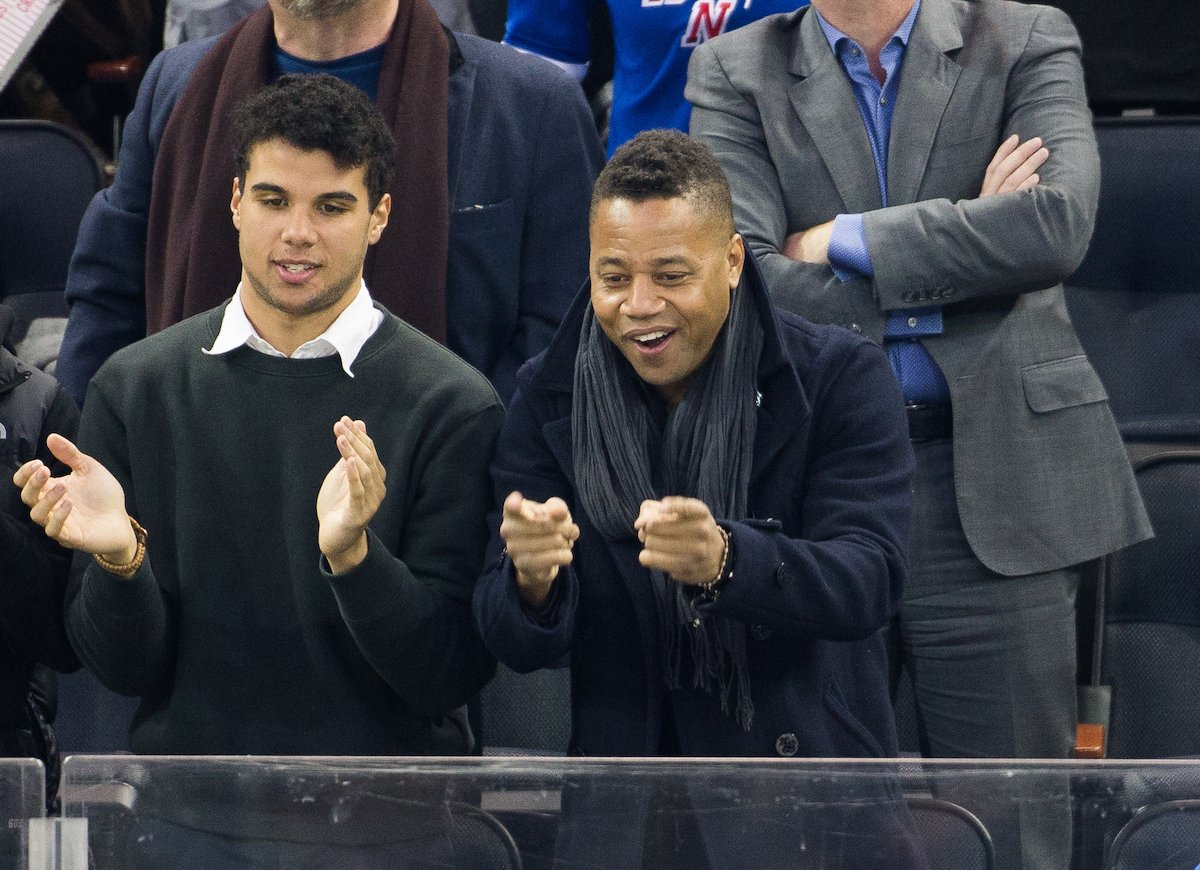 Mason's career choice was definitely influenced by his dad. As a kid, Mason claims he had no idea his dad was an actual actor. He told WWD, "I just assumed my dad was actually a bobsledder who rode a sled with dogs," as Cuba did in his movie Snow Dogs.
But Mason's parents cautioned him about getting into the acting field. They wanted him to get a degree and a stable career. Mason couldn't see himself doing anything else but acting. He enjoys entertaining people. The way he sees acting is truly special. He clearly recognizes it as a craft, and a means to make people's lives better by entertaining them. 
Mason knows he had privilege with breaking into Hollywood. He wouldn't have a career without his dad. But not for the reasons fans might think. Mason is grateful for the path to a career in entertainment his dad left him, but also for having the privilege to act at all. It's easy to fail in the entertainment biz, but Mason knew he had a safety net. His parents supported him, and that allowed him to try, even when success wasn't a guarantee.  
Mason Gooding wasn't allowed to start acting until 18
Even though Mason had a leg up in the acting world, he wasn't pushed into it. In fact, his parents wouldn't let him act until he was legally an adult. He told Kelly Clarkson on The Kelly Clarkson Show, "We had a rule in my family that we weren't allowed to pursue acting until I was 18." Now, he's happy he had time to be a kid. "I turned out decent," he joked to Clarkson. 
Mason does not take his career for granted, either, even though his dad is famous. He's "grateful" for his role in Scream, according to his interview with Clarkson. 
Mason is the only Gooding child to go into acting so far. Spencer is old enough to break into the entertainment industry if he wants since he's older than 18. Spencer is two years older than Mason, but so far hasn't taken advantage of his dad's fame to leverage an acting career of his own. 
Piper Gooding is turning 17 this year. She'll be old enough to act soon if that's what she wants.