'Curb Your Enthusiasm': Is Leon Larry David's Imaginary Friend? J.B. Smoove Weighs In On Their Relationship
Fans of comedy king Larry David have had plenty of time to sit on Season 10 of Curb Your Enthusiasm since its release. And as always, David has managed to take his dry sense of humor to new heights with the show. Season 10 saw Larry David living his single life in California with Leon, and angling to get back together with Cheryl, all while managing a new spite store. Now, J.B. Smoove is weighing in on Larry David and Leon's relationship, and he has a personal theory that he seems to get a kick out of. 
Why Larry David doesn't offend Leon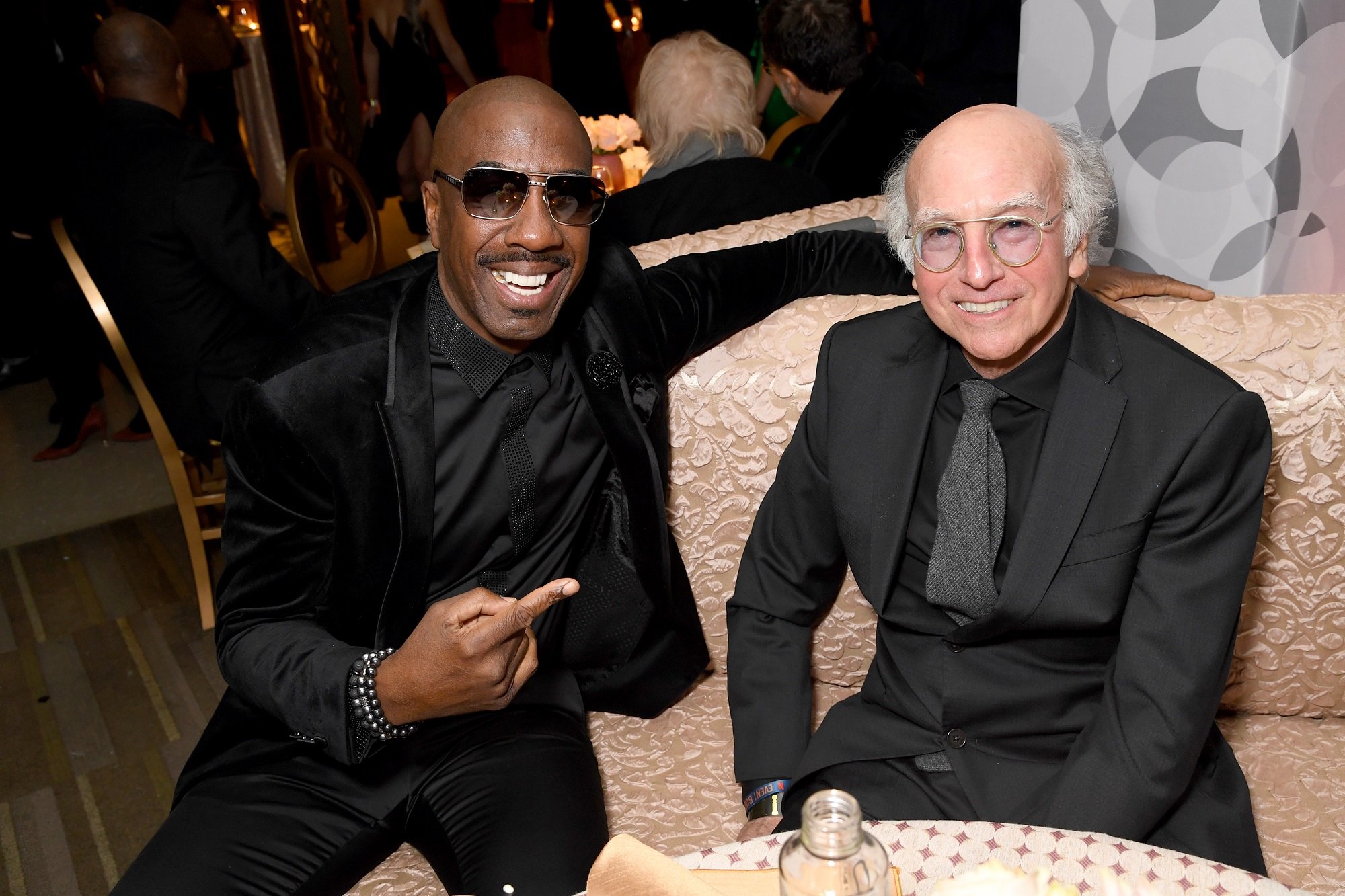 It's no secret that Larry David and his character on Curb Your Enthusiasm share plenty of similarities. And while fans can't get enough, the so-called cringe factor surprised David himself. He told GQ, "When I was told that there were moments in the show that made people cringe, I was shocked. It never occurred to me."
However, fans will know that David's supporting characters are frequently left gawping at his comments. But not Leon. But according to J.B. Smoove, that's because of who Leon is as a person. 
During an interview with Awards Daily, Smoove said, "I think Leon is one of those dudes who thinks people are people and you're too grown to change. He just kind of floats through life and takes one day at a time, takes one person at a time, and takes one scenario at a time. He's a one thing at a time kind of guy." 
Smoove added, "I don't think anything worries him. He can think his way out of anything. I think if the world ended right now, Leon would be one of the last people left, hiding under a baby pool. He'll come out and go, 'Whoah, that was close.'"
Leon and Larry David have a strong bond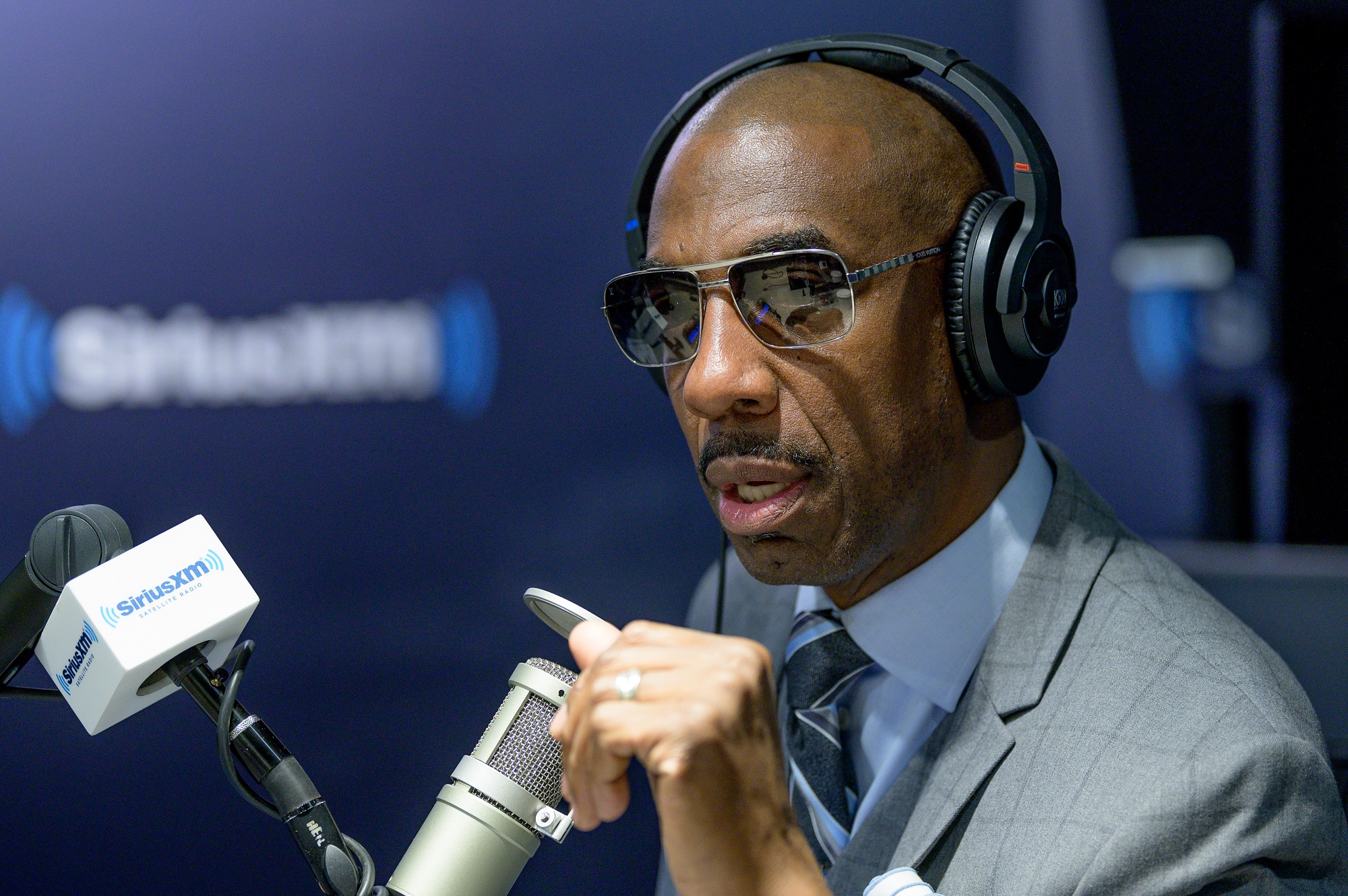 As Cheryl became less a part of Larry David's life on Curb Your Enthusiasm, J.B. Smoove seemed to step in and fill that gap with Leon. 
When discussing how Leon has sort of stepped into the role of platonic life partner for David on the show, Smoove made an alternative suggestion. "One day I was thinking, growing up on Sesame Street, what if Leon is not even real? What if he's like Big Bird's Snuffleupagus? Leon, who? He's not even a real person. He's been Larry's imaginary friend all this time," joked Smoove.
As for Leon as a friend, Smoove says he's got Larry David's back no matter what. He told Awards Daily, "See, Leon has your back if you got his back. He will stick by you through thick and thin, to make sure you're comfortable, you're good. He'd have ladies over to make sure you're taken care of, massages. If you have a foot fetish, he'll make sure your feet are taken care of. All of the things you look for in a friend like that. Leon would definitely have your back."
Larry David 'ruined' J.B. Smoove's life
While J.B. Smoove loves working on Curb Your Enthusiasm with Larry David, he has admitted that the Larry David effect is real. That is to say, once you start working with David, you start to think like him. 
Smoove told Philly Voice, "It's almost like you can't help it, but you almost become Larry, in some sense. You see exactly what he sees. Everything becomes a 'Curb' moment."
It seems Smoove once went out to eat with his wife, and when the waiter came with the water to fill their glasses, Smoove noticed she kept her thumb over the opening of the bottle. 
Smoove revealed, "I'm sitting there looking at her, looking at the bottle. My wife kicks me under the table and I think, 'Wow, we've become Larry David. We notice every little nuance in life now.'"
He went on to add, "There's so many things. Like when holding the door open for people, I'm conscious of the distance away they are. Should I let the door go or should I still hold it? Like parking, when people are parked over the line. Larry has ruined me."