'Curb Your Enthusiasm': Jeff Garlin Says There Is 'Maybe' One More Season In Larry David
Curb Your Enthusiasm Season 11 is on its way, giving fans of Larry David's hit comedy plenty to look forward to. However, Jeff Garlin says fans may need to temper their expectations when it comes to expecting future seasons. According to the comedian, Larry David might be running out of steam. However, J.B. Smoove has a recommendation for how Curb Your Enthusiasm should end. 
Jeff Garlin says Larry David is getting old
RELATED: Is Real Life Larry David the Same As His 'Curb Your Enthusiasm' Character?
Curb Your Enthusiasm first aired in 2000, when Larry David was 52. These days, with 11 seasons under his belt and 21 extra years on the clock, David is pushing 74. According to Jeff Garland, Curb Your Enthusiasm may soon be seeing the effect of David's age.
"I think we could maybe do one more [season], maybe. You know, Larry is in his 70s. Don't get me wrong, he's in good shape," Garlin said during an episode of The Tim Dillon Show. 
Garlin added that his own filming schedule, split between Curb Your Enthusiasm and The Goldbergs weighs on him, and that the same is true for Larry David.
"It rips me apart. And the equivalent happens to Larry, cause he's in every scene, working every day, having to be there at 6:30 in the morning. I don't know if physically he can do more than, let's say another season. I think he could do another, I don't know if he has two in him," Garlin explained.
It remains to be seen what Larry David thinks, but we do know one thing — the comedian used to hate being called old.
"I've been called terrible names. 'Old' used to really bother me, cut me to the quick," he said during an interview with GQ. Take note, Jeff Garlin.
J.B. Smoove says this is how 'Curb Your Enthusiasm' should end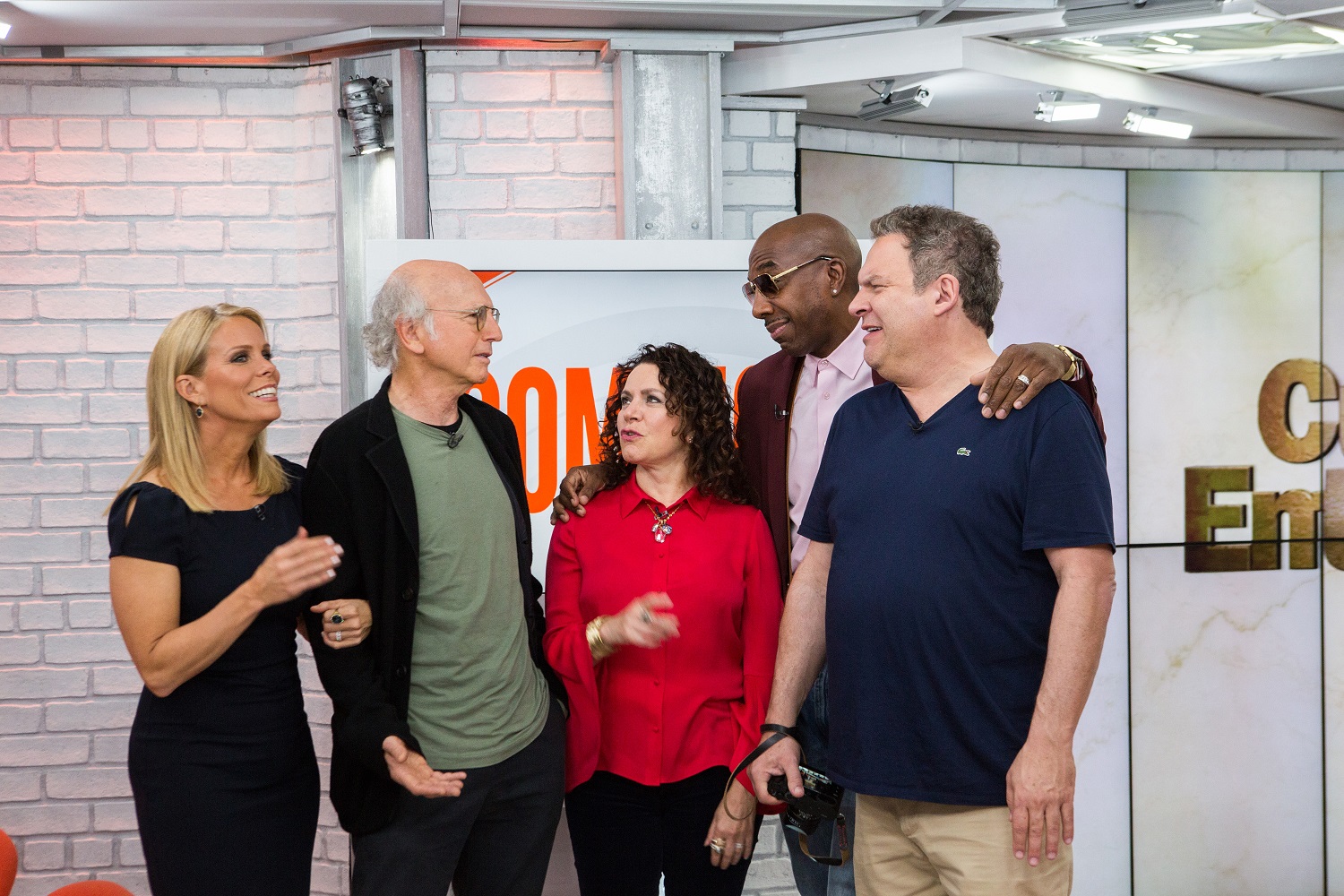 While it's not clear how many seasons of Curb Your Enthusiasm are left in earnest, J.B. Smoove does have a recommendation for Larry David on how to end the show.
"When I first met Larry, I told Larry to figure out when and how long he's gonna go. He told me he wasn't sure how long, because he was getting old and he didn't know how long he would be doing the show," Smoove told Awards Daily.  
"I told him to pick an end number and that's your last season. Pick out what number is your favorite number, and that's how you determine," Smoove explained.
"I told him you also want to make sure your box set looks good on the shelf. So pick a number that looks good in a box set. Otherwise, it's a mess, you can't carry it cause it's too many or too little."
J.B. Smoove added that his Curb Your Enthusiasm housemate often feels invigorated by the show. He also had a piece of advice for Larry David, to keep him motivated.
"He said, 'Eh, I don't know. I don't know how long I'm gonna be doing this show.' I think he's been having so much fun the past few years, he's invigorated and he just wants to keep going," revealed Smoove.
"I told Larry make sure you have one sex scene every season, and you're good! That's all you gotta do, Larry. That'll keep you going a little while longer," he joked.