'Curb Your Enthusiasm': The Hilarious Way Larry David 'Ruined' JB Smoove's Life
When it comes to comedy television, Larry David is one of the reigning kings. And the same holds true for his associate on Curb Your Enthusiasm, JB Smoove — or Leon, to fans of the show. 
With Curb Your Enthusiasm Season 10 having just premiered, fans are chomping at the bit for more Larry David and JB Smoove. And while Smoove seems to have loved working with David, he says there is one hilarious way in which working with David has "ruined" his daily life.
How J.B. Smoove got the role on 'Curb Your Enthusiasm'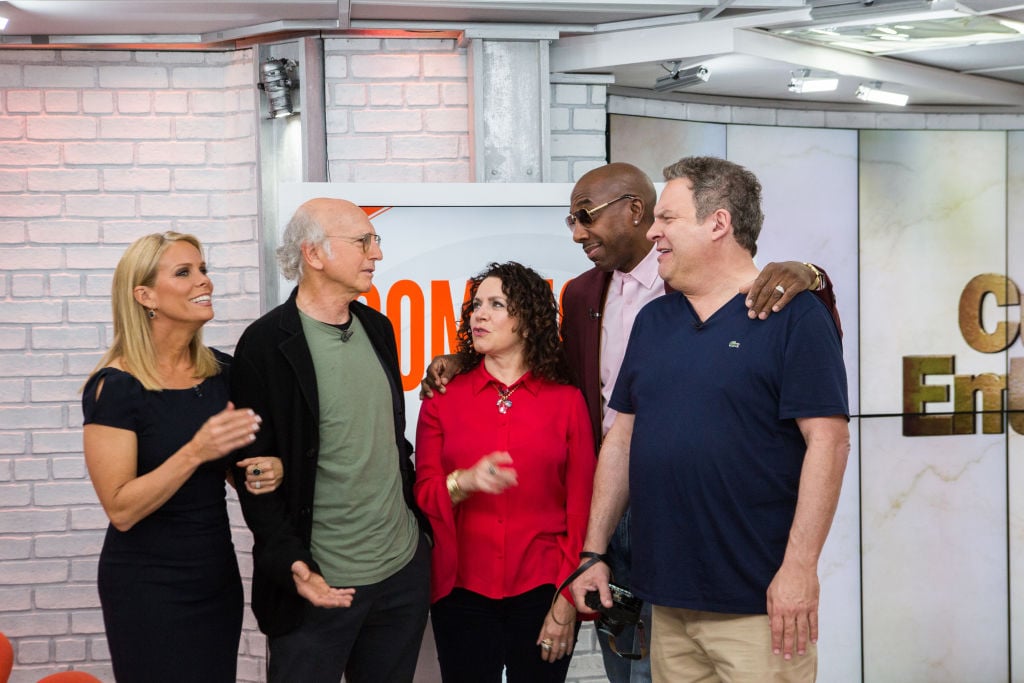 JB Smoove didn't join Larry David's Curb Your Enthusiasm until Season 6 of the show — but he's such a presence that it feels as if he's always been a part of David's coterie. And while he may not have joined the show until Season 6, Smoove has been a fan since day one. 
In an interview with the LA Times, Smoove says his wife predicted the future. According to Smoove, his wife once told him, "You gonna be on that show one day because you say crazy stuff all the time. You would fit right in!"
Smoove went on to add that, sadly, one of his closest friends passed away, which prompted him to make the trip to L.A. While out there, he visited a new agent. Smoove went on to say, "And then the agent comes, says, 'Hey man, I got an audition. How long are you in town?' I said, 'I leave town tomorrow. What's it for?' He said, 'Curb Your Enthusiasm.' I said 'Get the **** out of here, that's impossible!"
"So I walk into the room and Larry is standing in the middle of the room, and I said, 'Holy ****.' They said, 'OK J.B., you're gonna improv with Larry.' But I was already in Leon mode when I walked into the room. I said, 'OK, let's do this ****, Larry.' Because we improv-ing right? I said, 'I'll smack you in the face, right?' And Larry looked at everybody, like, 'Who the **** is this guy?'" Smoove explained.
Not long after, Smoove received the good news — he had the gig.
What it's like working with Larry David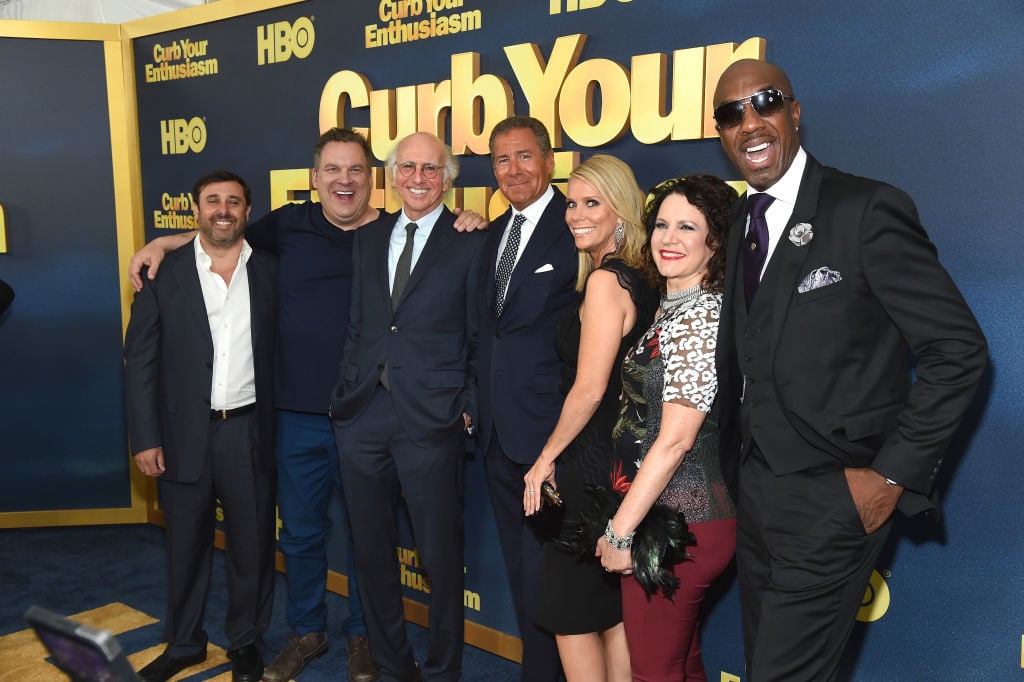 According to JB Smoove, Larry David is a master of his craft. He says the Curb Your Enthusiasm star knows how to create situations that really bust out every character. 
He told Philly Voice, "It's definitely fun. Larry is a master at what he does. He's a genius. He puts you in these amazing situations with the outlines he gives us for the show – it doesn't have any dialogue or a script. It just opens your character up to these different storylines that you can create in the moment."
"People are always asking me, 'Is Larry the same guy on-set as he is off-set?' I always say that he's a version of himself. Larry off-camera has his quirks and Larry on-camera has his quirks. I think they're the same but they're different," added Smoove.
But Smoove's character, Leon, serves a special purpose in the show that none of the other characters can. Smoove told IndieWire, "Larry gets something from Leon that he can't get from anybody else on the show. He gets honesty, he gets someone who has his back, someone who agrees with him, who can say: 'You're damn right, Larry.'"
How Larry David 'ruined' JB Smoove's daily life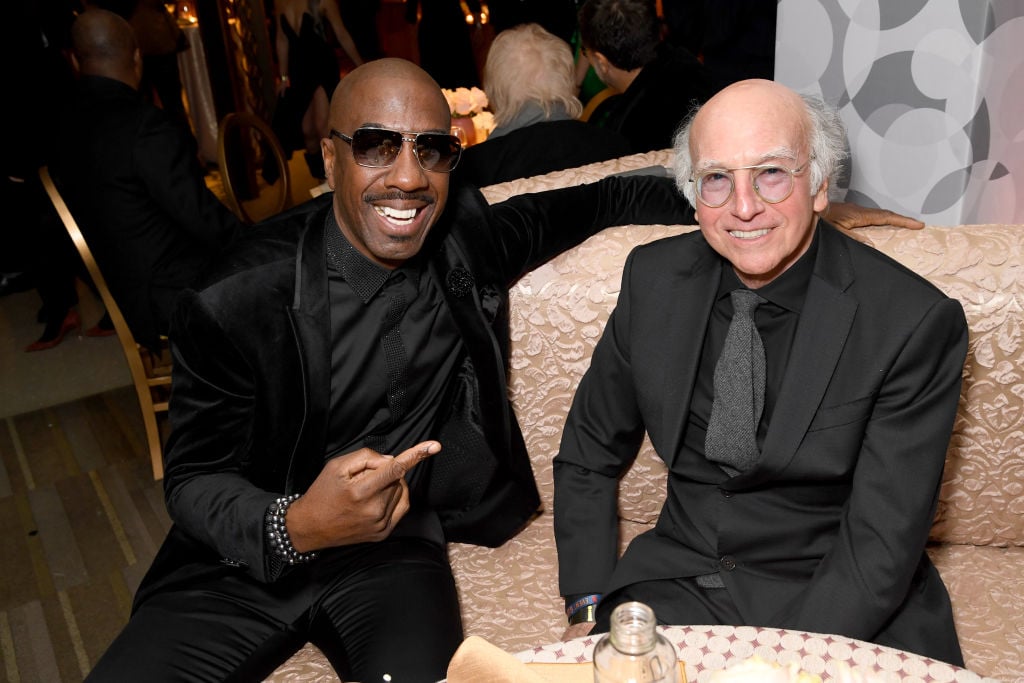 J.B. Smoove has admitted that his work with Larry David has had a major impact in more ways than one. Apparently, life often feels like an episode of Curb Your Enthusiasm. 
"It's almost like you can't help it, but you almost become Larry, in some sense. You see exactly what he sees. Everything becomes a 'Curb' moment," Smoove told Philly Voice. 
Apparently, Smoove and his wife went out to eat, and the waiter stood at their table with her thumb over the open top of their water bottle — the same one she'd pour the water from, into their glasses. 
Smoove admitted, "I'm sitting there looking at her, looking at the bottle. My wife kicks me under the table and I think, 'Wow, we've become Larry David. We notice every little nuance in life now.'"
He went on to add, "There's so many things. Like when holding the door open for people, I'm conscious of the distance away they are. Should I let the door go or should I still hold it? Like parking, when people are parked over the line. Larry has ruined me."