'Curb Your Enthusiasm's' JB Smoove Among Those Unsure About the HBO Show's Return
If you're a fan of Curb your Enthusiasm, season 10 had a lot to offer. The construction and, finally, the destruction of the Larry David character's "spite store" has to rank near the top of the season's best storylines.
But the list doesn't end there. Episodes featuring Larry in the #MeToo and MAGA era also hit their mark. And, as always, the guest stars kept things interesting. (Fred Armisen, Sean Penn, and Jon Hamm all had memorable appearances.)
Following the March 22 season finale, it's only natural that fans start wondering about a season 11. But that's not typically how Curb seasons take shape. As HBO programming chief Casey Bloys noted early in 2020, "The deal with Larry is … If he tells us he wants to do more, we'll do more."
JB Smoove, who shines as Larry's housemate Leon Black, said he's among those in the dark about upcoming Curb seasons. However, a Curb executive producer did sound slightly optimistic about the show's future following the close of season 10.
JB Smoove told Variety he has no idea about Larry David's plans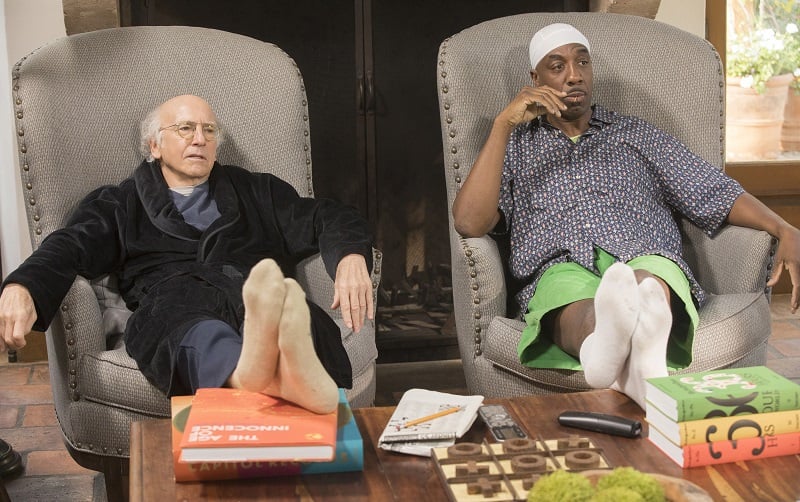 In a March 23 interview with Variety, Smoove said he's joined the millions around the world practicing social distancing. And he's decided to keep it interesting with what he calls "butt-naked Thursdays." On that day of the week, Smoove said he and his wife forego clothes for the day.
As for future seasons of the show, Smoove told Variety he's like everyone else (i.e., in the dark on that front.) "Who knows what Larry's plan is?" he said. "Whatever his decision, I can't wait to figure that out."
Considering his Leon character finished basically where he started (either at Larry's house or offering relief for vendors who need bathroom breaks), fans should consider his character safe for any future season in the works.
In many respects, nothing has changed since Leon returned home after his sister (played by Vivica Fox) and the rest of his family left Larry's place for good in season 6. At the time, Larry assumed Leon would follow his family off the premises.
"I guess this means you'll be…" Larry began. "…going upstairs to eat this f*cking Chinese food," Leon replied, finishing Larry's thought. "In my f*cking room."
Producer Jeff Schaffer said he and David are 'flirting with another season'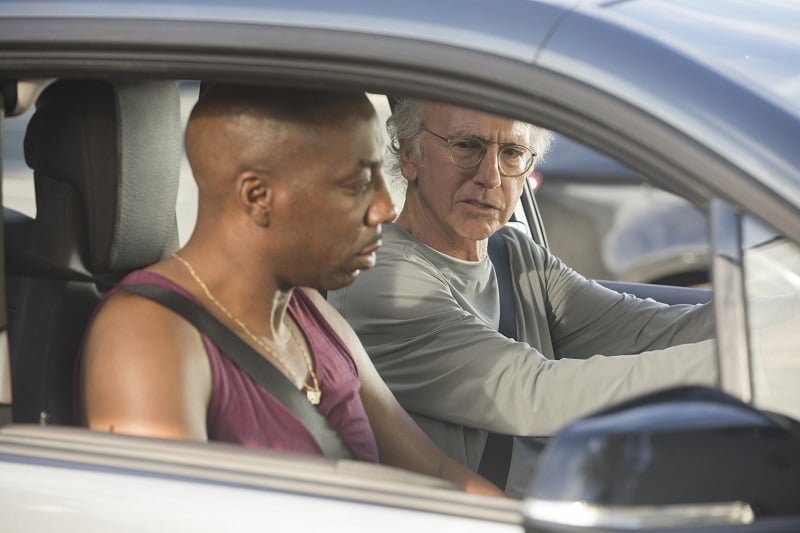 While Smoove may not have any idea about a future Curb season, executive producer Jeff Schaffer checked in with The Hollywood Reporter on March 23 with some slightly encouraging news. For starters, he said some new ideas have popped up during remote workdays with David the previous week.
"We miss each other terribly and like to look at each other," Schaffer said. "So as we stare into each other's eyes and, yes, every once in a while a story idea might come up. (Laughs.) I guess I would officially say that we're flirting with another season, but it's too early to tell if the feelings are requited."
Schaffer mentioned the challenges of getting anyone together now (let alone a crew), so clearly there's nothing in the cards for the immediate future. But Schaffer told THR that he'd be happy to leave Curb right there if he had to.
"If we had to go out on a really good episode, I'm very happy to go out on this one," he said.