The 'Curse of Playboy': Anna Nicole Smith, Jayne Mansfield, and 2 Others Who Were Supposedly Touched
Anna Nicole Smith and Jayne Mansfield both posed for Playboy and both died tragically before they turned 40. Find out why four former playmates are said to have been marked by the 'curse of Playboy.'
A superstition sometimes called the "curse of Playboy" has existed around former playmates for decades. It refers to the many models touched by heartbreak or disaster after finding success posing for the NSFW publication.
For instance, Anna Nicole Smith turned Playboy achievements into a broader type of fame, but her life ended tragically before 40. Similarly, Jayne Mansfield is legendary and was one of the first models to pose for the magazine, but died in a terrible accident before she reached 35.
Of course, those two celebrity deaths aren't the only woeful tales. Some are stories of misfortune and others involve murder. Here's a glimpse at why Smith, Mansfield, and two other former playmates are on the list of models that some superstitious believers say were marked by the curse of Playboy.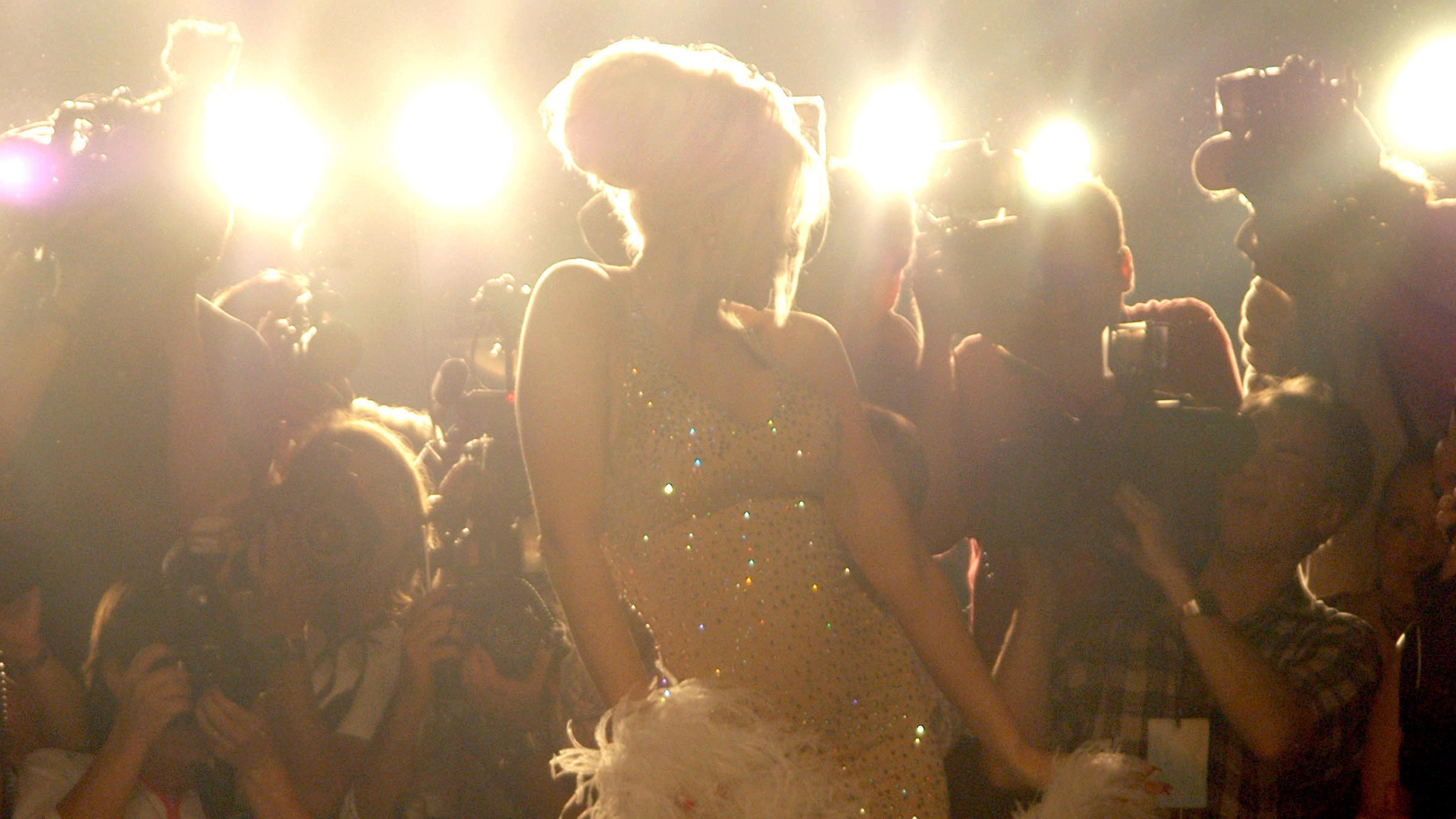 Ashley Mattingly: sent a message to her fans days before her death
Ashley Mattingly was Playboy's Miss March in 2011, but her modeling career was short. Her siblings spoke to People and reported that Mattingly moved back closer to her family in the years before she died. They said she was attempting to recover from alcohol addiction.
Mattingly shared setbacks with the public and posted to Instagram at times when she gave an impression of being under the influence. In one emotional post, she wrote that she wasn't "going down" as a "drunk Playboy playmate."
She died by suicide at 33 in April 2020. Days before her death, she reportedly shared a message from the hospital with fans on Instagram. She revealed that she "drank way too much" and began vomiting blood. Mattingly's siblings said her suicide appeared related to stumbling blocks in her recovery.    
How to get help: In the U.S., call the National Suicide Prevention Lifeline at 1-800-273-8255. Or text HOME to 741-741 to speak with a trained crisis counselor at the free Crisis Text Line.
Anna Nicole Smith: tragic '90s playmate and supposed 'curse of Playboy' victim
Anna Nicole Smith's distinction as 1993's Playmate of the Year eventually led to ad campaigns and her own reality show. The Anna Nicole Show followed the star through her daily activities and viewers loved tuning in for her antics.
However, her tendency to appear disoriented or confused both on the show and during public appearances, as well as attempts to collect money from the estate of her late husband, gave certain disapproving media outlets material for unfavorable coverage.
Smith's life seemingly plunged into heartbreak when her 20-year-old son overdosed and died days after the 2006 birth of her daughter, Dannielynn Birkhead. She supposedly never recovered. In 2007, she died at 39 in what was recorded as an accidental drug overdose.
Dorothy Stratten: murdered by a man she was supposedly leaving behind
Dorothy Stratten was going places in 1980 – specifically to the Playboy mansion.
The 20-year-old was a popular model for the magazine, having landed Playmate of the Month in 1979 and Playmate of the Year in 1980. She was also a regular at Heffner's home, where she received ample opportunities for expanding her career.
While many who knew Stratten were reportedly happy for her achievements and the outlook for her Hollywood future, there was one person who seemed bitter. Paul Snider photographed her nude while she was 18 and those photographs impressed Playboy — but not because of his photography skills.
Friends reported Snider became depressed when he realized Stratten was moving on without him. He killed her in a gruesome murder-suicide, the same year she landed Playmate of the Year.
Jayne Mansfield: the 'curse of Playboy' reaches back to the '60s
Jayne Mansfield was once an aspiring actress labeled "too sexy" for 1954 film audiences — but that tag didn't stop her from giving the public an eyeful. She was one of the first models on the cover of Playboy in the '50s and was a 1954 Playmate of the Month.  Notably, she was also the first actress to appear nude in a motion picture. 
According to reports, Mansfield was also a masterful photo bomber, turning up in pictures with other celebrities to show off her ample assets. A photo of actress Sophia Loren side-eyeing Mansfield's exposed cleavage is legendary among pop culture fans. 
Sadly, Mansfield died at 34 in a 1967 car accident that also killed two other adults. Though they were in the backseat, her three children — including Law and Order: SVU actress Mariska Hargitay — all fortunately survived the crash.     
Between Mansfield's death in 1967 and Mattingly's in 2020, there are many more instances of tragedy striking former playmates. It could be coincidence, but there is ample support for the myth of the curse of Playboy .