Star Chef Curtis Stone's DUI Arrest Is the Only Blemish on His Resume
Chef Curtis Stone, a staple on Food Network and food-adjacent series, is quite the success story in the culinary world.
The Australian culinarian got his start in his home country before moving to the states and becoming even bigger. From network television shows to Top Chef, Stone is one of the industry's most recognizable names. However, his DUI threatened to derail a public image that, until then, was utterly spotless. 
The rise of Curtis Stone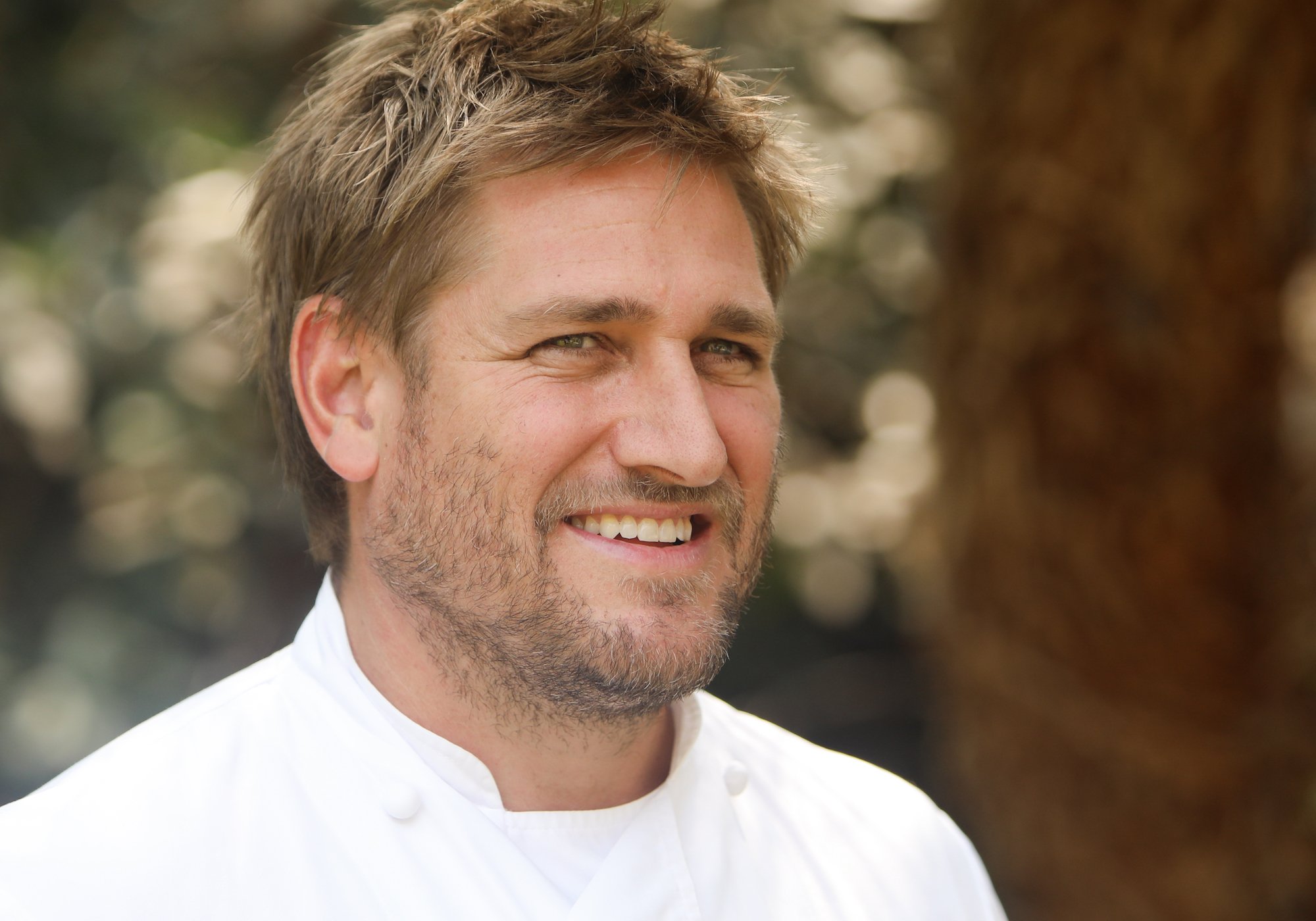 According to his website, Stone made his name at many of the most prominent hotels and restaurants in England before returning to his native land, Australia, to host the show Surfing the Menu. There, he showed that he could sell a dish based on his cooking skills and his charm and charisma, too. He became a staple on both Australian television and the UK, also.
However, in 2006, he took off in the United States. Take Home Chef, a show in which Stone met people at the grocery store and offered to go home with them to help them cook, gave Stone his biggest audience yet. While the series was short-lived, it gave Stone the exposure he needed to move on to bigger things.
However, after several short-lived series and appearances, Stone appeared on Top Chef Masters in a career-changing move. Now, he's a food star, cookbook author, and media personality.
Appearing as both a chef and a competitor, Stone's skills with food and cameras are on full display on food programs worldwide. Anyone who has left Food Network on the television has likely seen his work in one way or another. However, a DUI in 2008 nearly ended his career in the States before it had a chance to succeed.
Stone gets caught
In May 2008, News Australia reported that Stone was arrested in Los Angeles after blowing a .10 during a routine traffic stop in Los Angeles. While this was just slightly over California's legal limit, drunk driving arrests can be a death knell for those who are trying to make it big in the American landscape.
Although Stone was still young in American fame, his arrest made headlines both here and across the sea. 
Rumors flew that Stone was checking into rehab to deal with a problem. However, Stone brushed it off as a lapse of judgment in which he did not think he was too drunk to drive. The charges were dropped, and Stone was ready to recover. Now, he's bigger than he's ever been, and he's using his platform to support some noble causes.
Stone recovers
Whether Stone's DUI was a case of a faulty breathalyzer or a brief lapse in judgment, he's recovered from his PR nightmare and become a voice for good in the culinary world. The chef, who married and has two children with Beverly Hills, 90210 star Lindsay Price, has used his platform to speak for those who do not always have a voice.
Stone made headlines when it came out that Stone's restaurant, Maude, was involved in a partnership with a Los Angeles-based organization called Chrysalis. Through this partnership, Stone employs the homeless and people who were recently released from prison and sent to a job market that isn't always easy. To him, it's no big deal.
"You have to throw the whole notion of a background check away: I know you've been homeless. You may have gone to prison. That's all right with me," said the Chef in a piece for the Hollywood Reporter.
Everyone makes mistakes, and Stone doesn't believe that those mistakes should cost them for the rest of their lives.
"These guys stick around," says Stone. "They appreciate the opportunity. Our experience has been a really positive one where they've committed to be loyal, long-standing employees."
It goes to show that while Stone had some hiccups along the way, he remains devoted to not only cooking and judging food but helping those who need it most. The DUI had a chance to derail his career, but instead, it served as a jump-off for a man whose impact goes beyond any plate or television series.