Curtiss Cook From 'The Chi' Discusses the Realities That Black Parents Face
Curtiss Cook, star of Showtime's The Chi and Steven Spielberg's upcoming film West Side Story, shared with Showbiz Cheat Sheet the raw reality of what Black parents have to endure.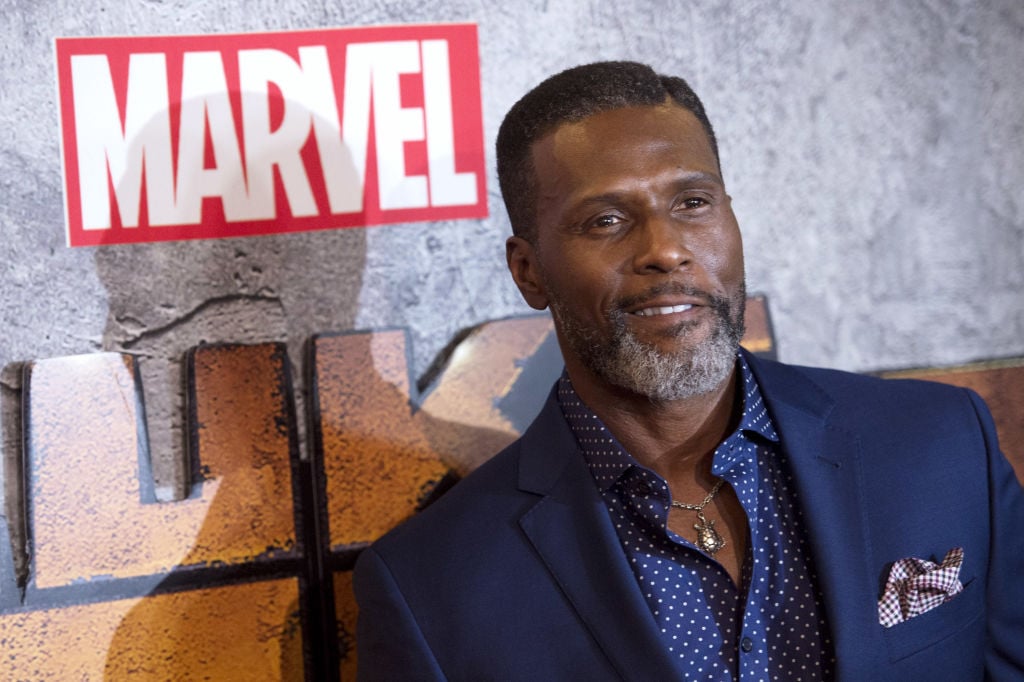 While promoting the third season of The Chi, which premieres Sunday, June 21 at 9 p.m. EST on Showtime, Cook reflected on the death of George Floyd and violence against Black Americans. He said that like most parents, he worries about his children. But his concerns go deeper, especially when it comes to his young adult and teenage sons.
Despite being a Hollywood star with a body of work that includes roles in Shutter Island and House of Cards, Cook knows his children remain vulnerable. He says the hardest part of watching what has continued to unfold is what the world holds for his sons.
Curtiss Cook knows violence could happen to his children
Cook, who has five children, says it's stunning to watch the violence, especially against Black males.
"As we watch the news, they look like my sons, they look like me, they look like my brother, and the cousins," he says.
The actor also opened up about an encounter he had with his youngest son, Harlem, who is 16.
Cook lives in a predominantly white area and his children have grown up with the same friends since they were toddlers. Cook said that his son couldn't figure out why he should be concerned because he's bonded with the same kids since he was young.
"And I said, 'Yes, and I'm sure that they really are your friends, but trust me,' Cook recalled. "Now he's 16 and he's taller than me. I said ,'Before they knew a cute little Black boy. You are now no longer a cute little Black boy. You are now, for some of them, a threat.'"
Cook emphasized to his son that he needed him to hear him. "I'm not saying you need to be scared of anybody, but you need to be aware," he said. Cook said a few days later he and his son ran into a family they've known for years. As Cook chatted with the other parents, he noticed they weren't really saying anything to his son.
"So I said, 'Oh you know who this is,'" Cook said because he thought certainly the parents would instantly know his youngest son. "They said, 'Oh my God, is that Harlem?' And I could see in their face they can't fathom that now he's this tall, Black young man and not a kid anymore. So I said to him, 'See what I mean? These people know you, but they don't recognize you."
'The Chi' is an example of how viewers can connect with characters
Cook says his children are seeing a seismic shift in the short time they've been on this Earth. "I have to say they're handling it well," he shares. "And I'm very proud of them. I want to keep them aware. And keep their eyes and ears open. Continue to try to love and to continue to try to be accepting."
But he adds, "It kind of gets exhausting as a Black person that I need to continue to say to you to, 'Respect me.' It's like, 'But I do.' But it's like, 'No you don't.' You're in a rush and then I become invisible because you're in a rush."
"What do I say? Educate yourself," he says. "There's a lot of books and old movies and television shows. Really examine who you have around you. I'm not saying it's bad if there's no Black person in your core group of friends, but examine that."
"And when something is wrong, realize its wrong no matter who it is," he says. "And I'm guilty of that too because we ignore what doesn't apply to us. But I think the more empathy we can we have [the better]. Because that's what The Chi shows. It shows us as people, so if you watch it and get involved you realize, 'Oh my God, that's my cousin, that's my uncle.' You realize we are all the same and can have empathy for everybody."