'Cyberpunk 2077' DLC: CD Projekt Red Takes Aim at New Content, Still Working on Bugs
CD Projekt Red's troubled release of 'Cyberpunk 2077' left a bad taste in many players' mouths. Now, the team is focusing on 'Cyberpunk 2077' DLC.
CD Projekt Red's release of Cyberpunk 2077 was riddled with bugs, among other problems. The game had generated considerable hype leading up to its release, and as many veteran gamers know, hype can be one of the biggest monsters in the industry. With players expectations' inflated, CD Projekt Red received massive backlash when their initial release of Cyberpunk 2077 was perceived as incomplete. Now, the development team has started focusing on creating Cyberpunk 2077 DLC.
CD Projekt Red discusses current 'Cyberpunk 2077' team allocation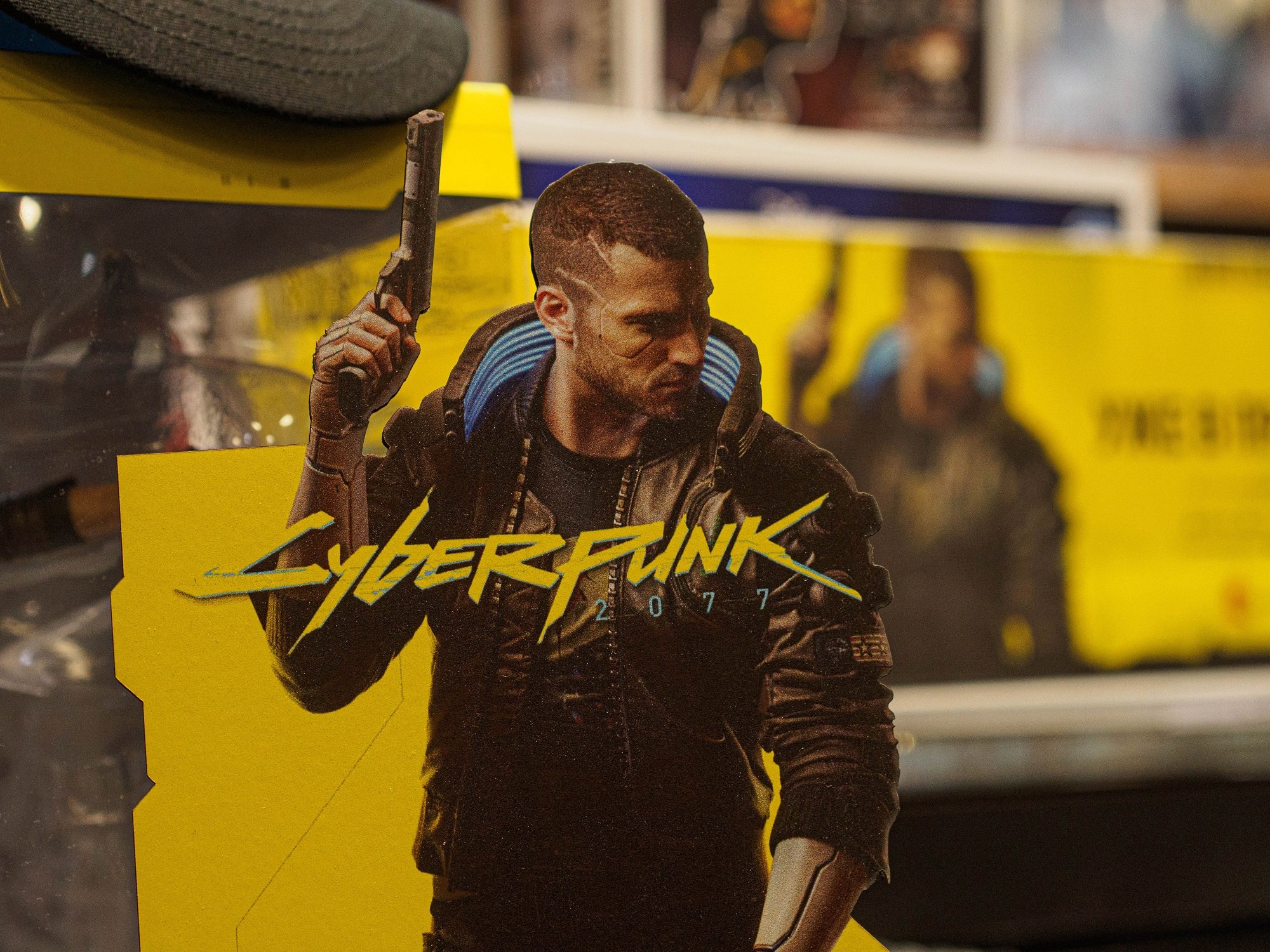 CD Projekt Red recently discussed the current status of Cyberpunk 2077 during an April 23 earnings call. Their discussion covered a wide variety of topics, but one that may especially interest fans had to do with the current allocation of team resources 
"What part of the team currently works on repairing Cyberpunk? Roughly what part of development costs will not be capitalized and will go to sales costs?" asked CD Projekt Red CFO Piotr Nielubowicz hypothetically.
"It's too early to talk about 2021; we don't want to reveal it, but as I've already mentioned – a big part of the team is still working on improving Cyberpunk; that's approximately 40% of the team."
"Over time, we believe this team will become smaller and less effort will be dedicated to improving, patching and updating Cyberpunk – but as we said: we will work on it for as long as necessary. That's not something we plan to finish 1 or 2 weeks from now. We definitely want to make Cyberpunk as perfect as possible," he added.
CD Projekt Red's 2021 roadmap includes new content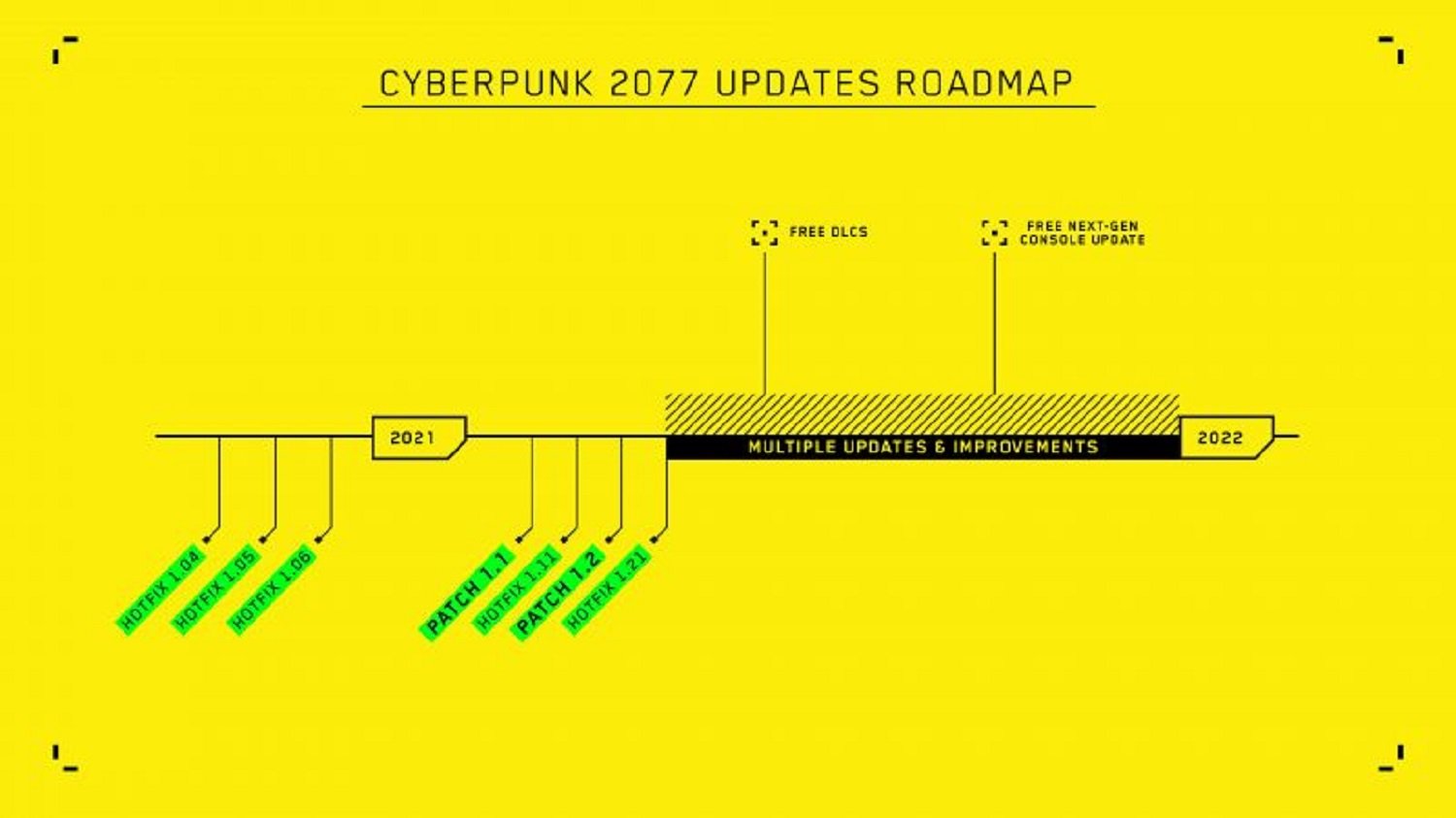 While it wasn't stated directly that the remaining 60% of the team is working on new content, it may be implied, especially given CD Projekt Red's roadmap for Cyberpunk 2077 in 2021.
The Cyberpunk 2077 Updates Roadmap, as posted by the development team, includes the current patches and hotfixes, as well as general statements about things to come. Notable, 2021 is slated for "multiple updates and improvements."
This is a fairly vague statement, but it is marked as including free DLCs, and free next-gen console updates. For many fans this might be more of an expectation than a surprise — it's likely there would be an uproar from players if the development team pushed out paid DLCs so early after their choppy launch. 
'Cyberpunk 2077' DLC will be both free and paid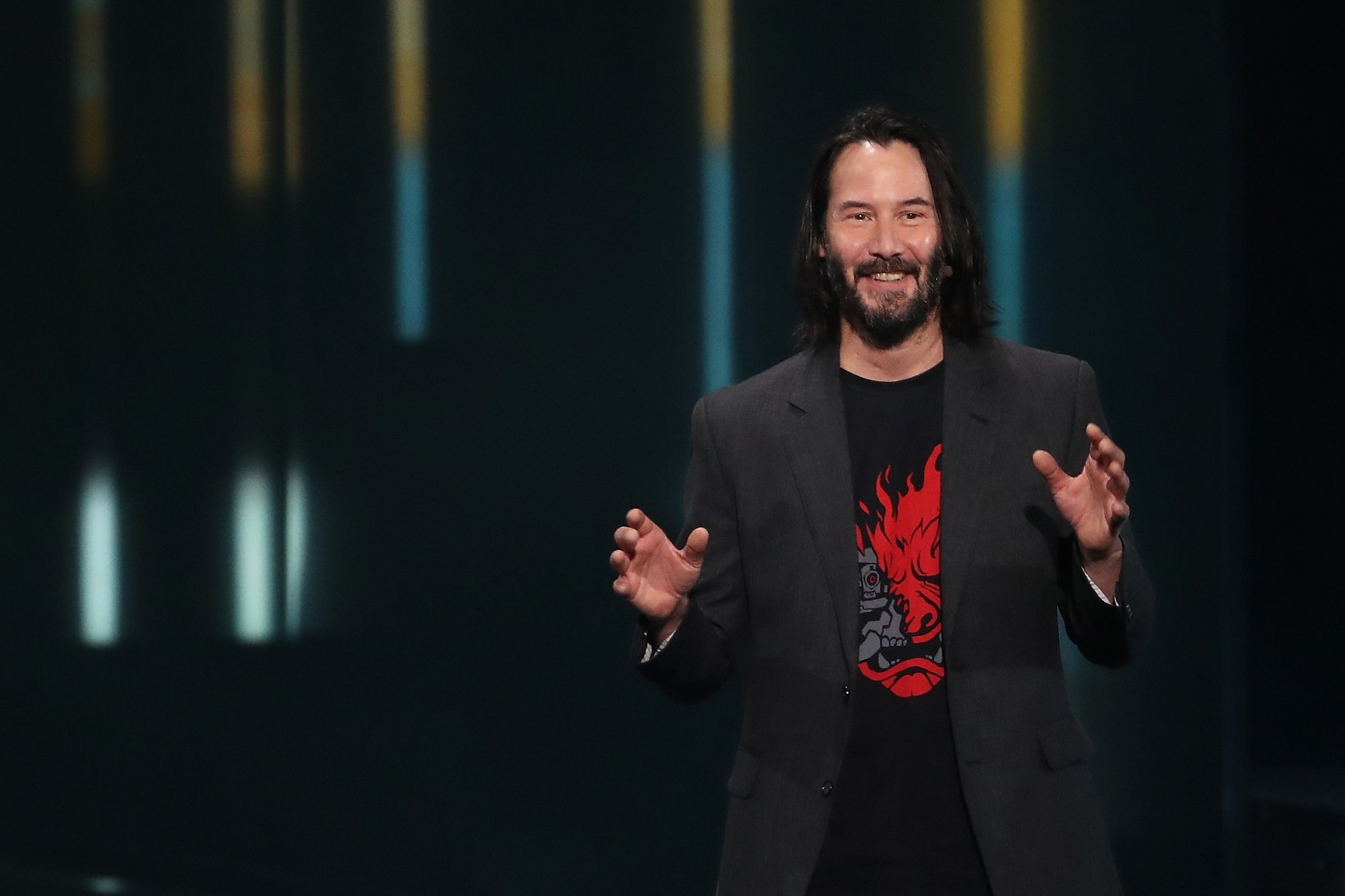 Although the development team is focusing on free Cyberpunk 2077 DLC first, there will also be paid Cyberpunk 2077 DLC. The development team included information about their DLC plans in a secret message within a trailer, as reported by Rock Paper Shotgun.
"But before we get [to paid DLC], we'll first be kicking off our free DLC program in early 2021. Just like with The Witcher 3, expect an assortment of free DLC packs to begin hitting Night City, dropping a bunch of cool stuff that'll inject even more life into the world of the dark future," read the message.
As for CD Projekt Red's plans for paid DLC, those seem more story-focused. 
"Our planned expansions will take you even deeper into the world of Cyberpunk 2077, offering substantial, story-driven content that'll give you tough choices to make through impactful narratives that you won't soon forget," the message explained.