'Cyberpunk 2077': Keanu Reeves Spotted Buying Action Figure of Himself
Cyberpunk 2077 made huge waves during its development period. The hype machine was raging at maximum power — something that can often spell out disaster for a new release when it doesn't live up to the hype. Here's looking at you, No Man's Sky. Despite the backlash that followed the game's buggy release, Keanu Reeves is still a fan of Johnny Silverhand, judging by some recent purchases. What's more, a CD Projekt Red dev is asking for understanding from Cyberpunk 2077 when it comes to the release debacle.
Why Keanu Reeves was attracted to 'Cyberpunk 2077'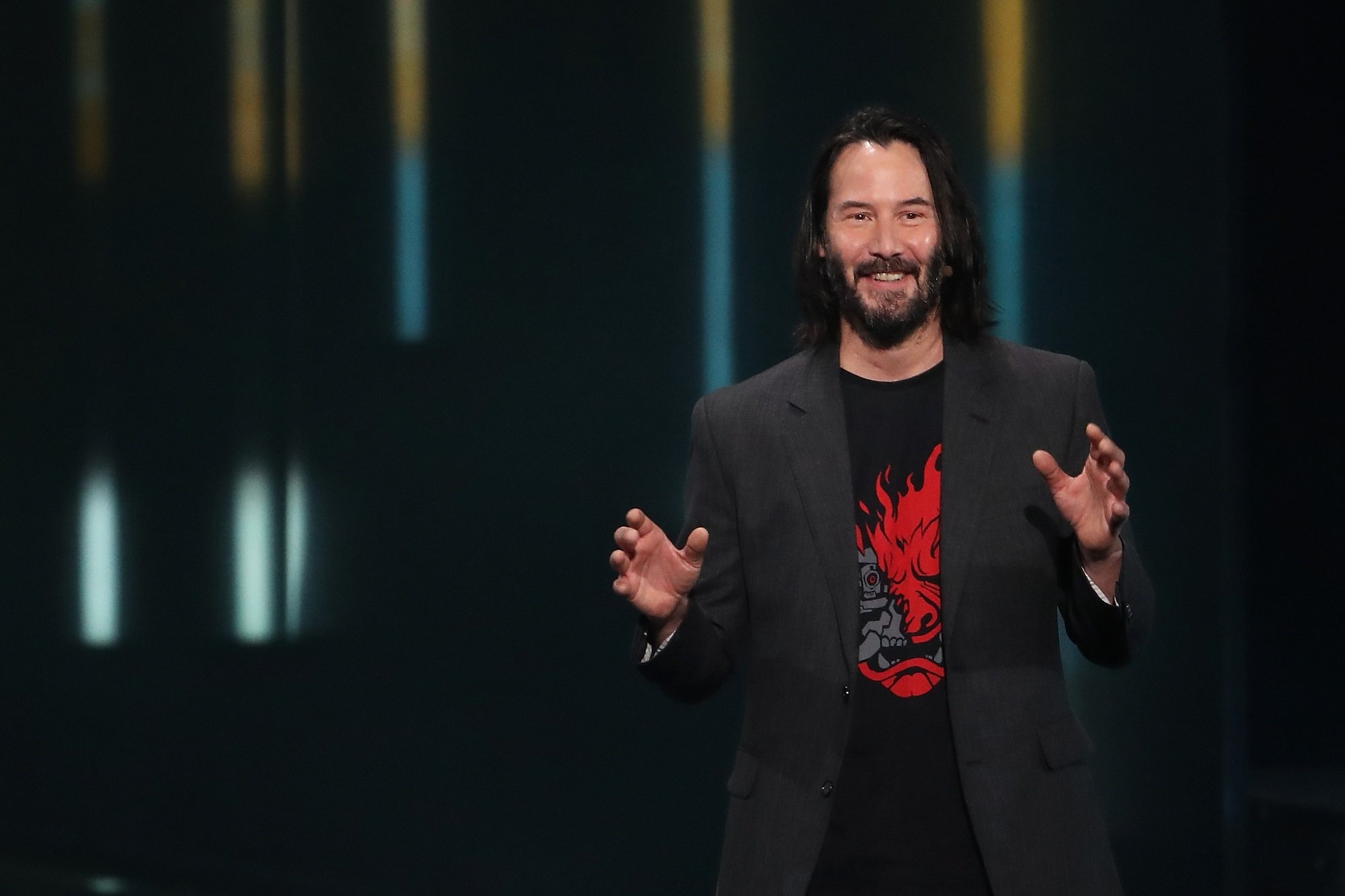 RELATED: Joe Rogan Quit Playing Video Games, Felt 'Like An Addiction'
Keanu Reeves seems to be a fan of the futuristic, based on his body of work. There's always The Matrix of course, as well as others like A Scanner Darkly, or Johnny Mnemonic. Now, Reeves is a part of Cyberpunk 2077. However, Reeves was never much of a gamer.
"No, I haven't played any video games. When I grew up, in my era it was more arcade stuff, so it was pinball and, you know, Pac-Man. Yeah, so I never played any games," he admitted to Entertainment Weekly.
However, it was never about being in a game for the actor. Storytelling attracted Reeves to Cyberpunk 2077 and CD Projekt Red.
"From the outside, the idea of storytelling. The technology of storytelling has changed so much, right? It's developed, and the evolution of it, what does that mean? For me, even though the RPG is a legacy format, the sophistication in that [is appealing]," he told EW.
"You can have a list of choices of how you want to be. What's your character? Not only how you look, but how do you behave? How do you think? What's important to you? Is it strength, is it intelligence? … And so, as a storyteller, I think that's cool," he added.
Keanu Reeves spotted buying Johnny Silverhand merch, fans react
Since Keanu Reeves was first featured endorsing the game on stage, it's become clear that he's a fan of CD Projekt Red's work, including on his own character in Cyberpunk 2077. So much so, that Reeves was spotted buying Johnny Silverhand merch.
An Instagram user posted a photo of Keanu Reeves purchasing a Johnny Silverhand action figure, among other things, before deleting the photo. It has since been reuploaded to Twitter and Reddit several times.
"Hell, if there was a tiny action figure version of myself out there I'd buy it too," joked one Redditor.
"Being that it is Keanu he is probably buying that as a gift for some sick kid," suggested another user, referencing Reeves' frequent kind and charitable acts.
CD Projekt Red lead quest designer asks fans for understanding, consideration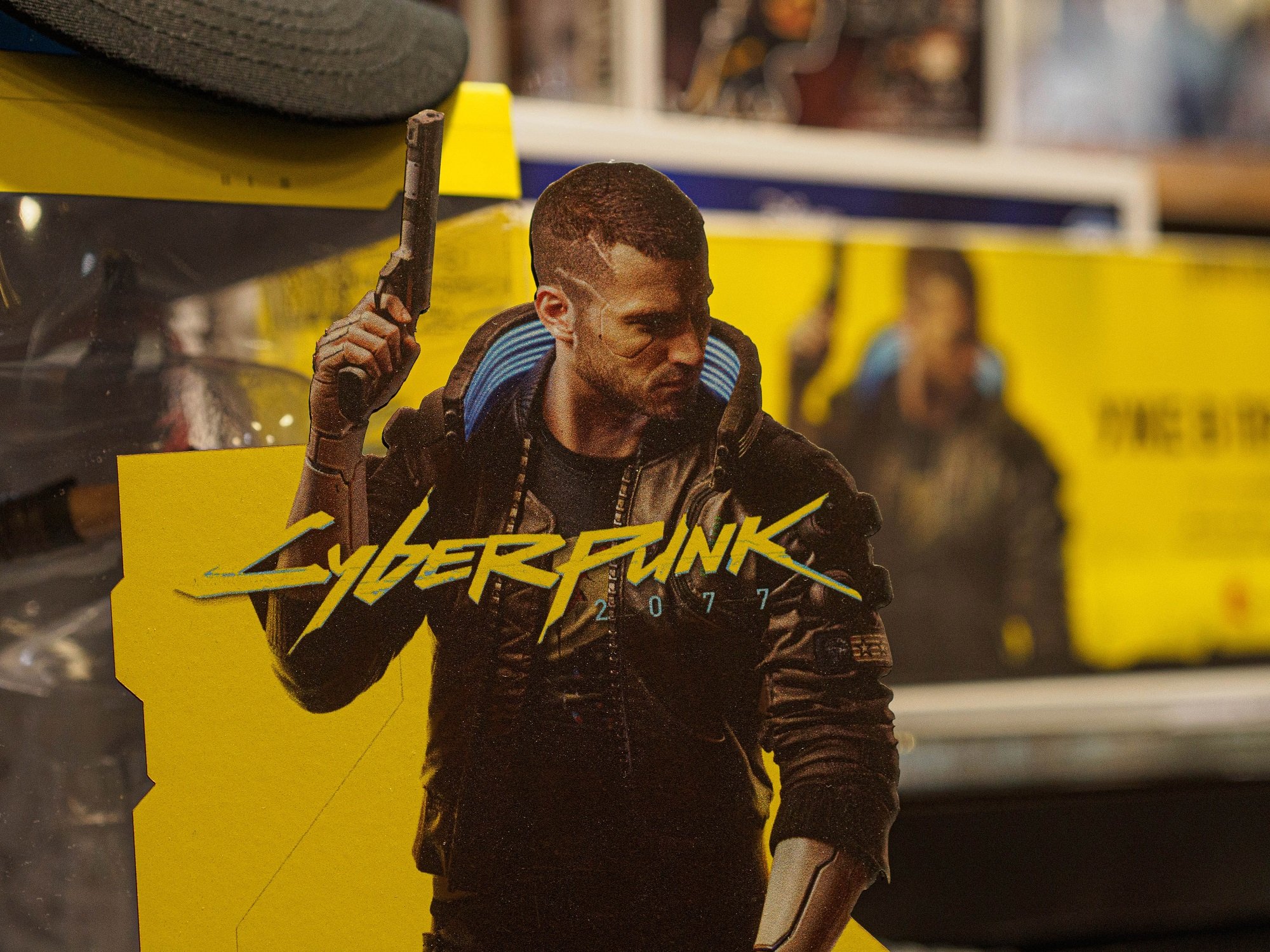 Although Keanu Reeves still seems happy with his role in Cyberpunk 2077, many fans have felt frustration towards the game's release, as well as with CD Projekt Red. One of the developers' lead quest designers, Paweł Sasko, has asked fans for some understanding.
"I saw like some people asking, 'What happened?' … I'm like, well what happened was we have reached for a new IP, we have tried to learn as much as we can. Our goals have been super ambitious, and I don't really feel that the players and journalists completely understand how difficult it was to make this game," he explained during a Twitch stream.
"I don't really feel…you know I'm not saying that you guys should be like, giving us more credit for it. Because you should demand a fully functional well done game, and that's your right. The thing that I'm talking about is more an acknowledgment."