Cynthia Bailey's Daughter Noelle Robinson Showcases Lavish New Apartment
Cynthia Bailey is spending a good bit of her time in Los Angeles now with her soon-to-be husband. The Real Housewives of Atlanta star's daughter, Noelle Robinson, also lives there and just moved into a new apartment.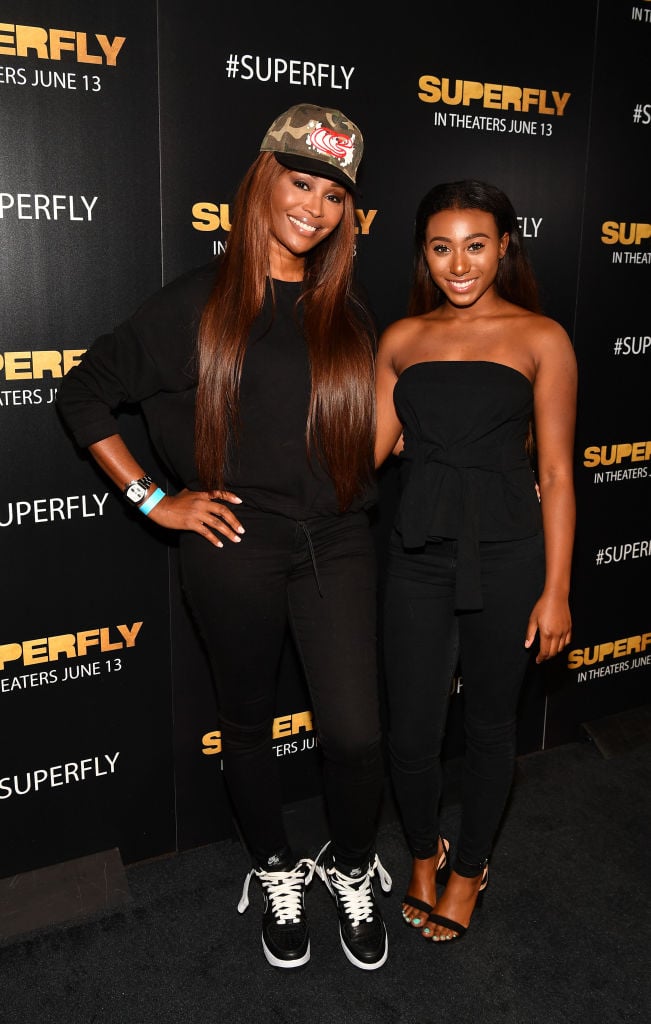 There are a lot of rumors that Cynthia Bailey could be moving to 'RHOBH' or pull double duty
Since before the reunion episode, there have been major rumors of a cast shake-up on The Real Housewives of Atlanta. It has been rumored that Bailey, who is living bi-coastal now, could be swapping shows to The Real Housewives of Beverly Hills, or at least appearing on both shows in some capacity. Her fiancé, Mike Hill, lives in LA.
Bailey recently said in an interview with Hip Hollywood, "Beverly Hills, I'm not opposed to…the reality is, I live in Atlanta and I live in LA. As a reality star if we're going to show my truth, then I'm friends with a lot of the ladies in Beverly Hills as well. I would be open to showing both parts of my life, my LA life, and my Atlanta life so we'll see if Bravo and Truly Original can figure that out."
Another cast change rumor is that Phaedra Parks could be returning. TMZ is reported earlier this year that Yovanna Momplaisir will be added to the cast for the upcoming season. Also, there have been rumblings about Nene Leakes' status with the show.
Noelle Robinson showcases her new apartment views on social media
As reported by Bravo, Robinson posted on her Instagram story about her new apartment, specifically showing the views from her balcony. She showcased the outside views from the apartment at nighttime. In the first posts, didn't unveil too much of the inside of the apartment, but viewers could see the massive floor-to-ceiling windows.
A few days later, she posted more from inside the apartment, including the hardwood floors and white walls. Robinson is in living in LA, where she is an influencer and aspiring actress. Back in 2019, Hill said to Bravo, "She's out here in L.A., she's pursuing her goals of acting. She's a superstar… She's an influencer, so she's doing her thing for YouTube and her YouTube channel,"
In March of this year, Robinson also spoke in a video on her YouTube channel about leaving Howard University to move to Los Angeles and pursue a career in entertainment.
"I was homeschooled for the last two years of high school and I took a gap year, so I was not ready for college at all," she said. "From a social standpoint, an academic standpoint, I kinda just got the carpet ripped from underneath me. I just felt like I could only just go to school there, and not be able to pursue my passions." 
The most recent season of The Real Housewives of Atlanta is currently available to watch via Bravo on-demand.