Cynthia Nixon Disliked This Scene From the 'Sex and the City' Movie
When Sex and the City premiered in 1998, nobody knew how popular the HBO comedy series would be. The series enjoyed a successful six-season run, then later spawned two movies. There have been lots of pivotal moments in Sex and the City's history. However, there's one scene from the first film that actor Cynthia Nixon wasn't a fan of.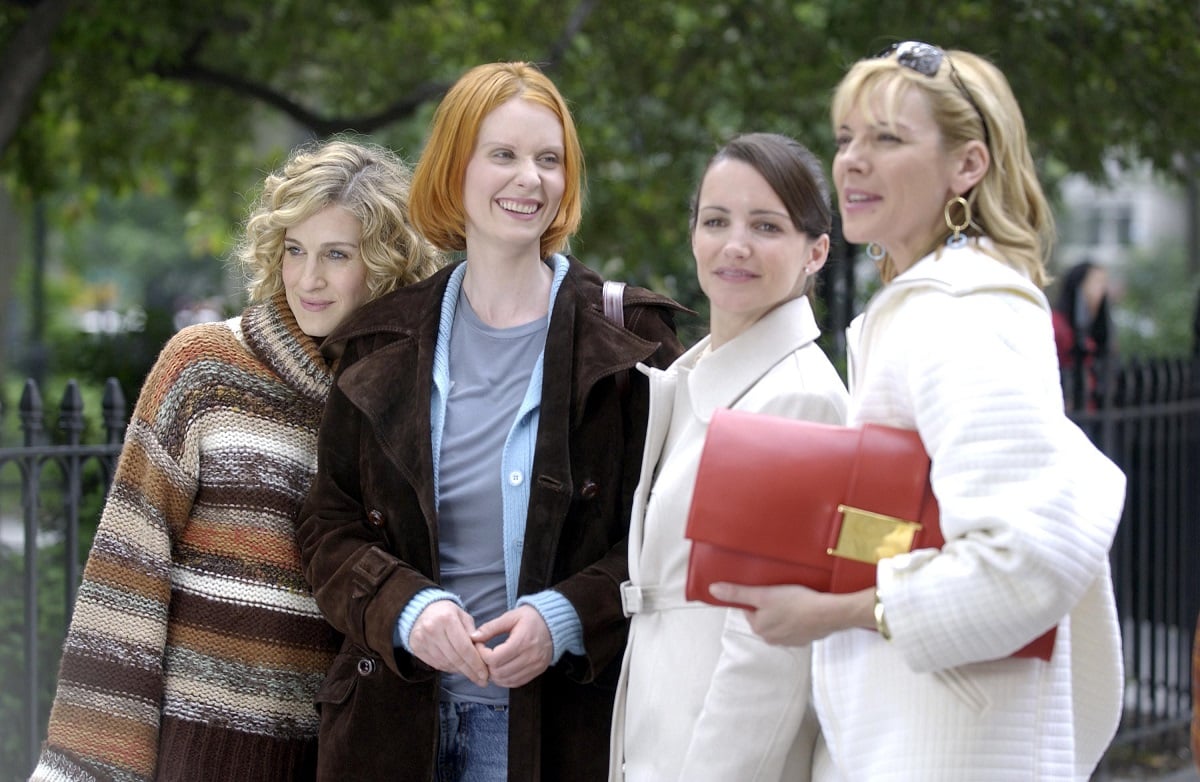 Cynthia Nixon didn't like this 'Sex and the City' movie scene
Four years after the show's series finale, the Sex and the City gals reunited for the big screen. In 2008, fans gathered to watch New York's fabulous foursome in their first feature film. One of the storylines for the movie was Carrie Bradshaw (Sarah Jessica Parker) and Mr. Big's (Chris Noth) wedding.
At the beginning of the film, Big surprises Carrie by building a huge closet in their new penthouse. Although fans were in awe of the sweet gesture, Nixon wasn't a fan of the scene. According to Glamour, Nixon revealed her thoughts on the scene during a 2018 interview with Wendy Williams. Nixon admitted she was "a little devastated" by the scene and thought it didn't do the show's message about "female empowerment" any justice. "So, to me, to have this be a climax of the film, that your very wealthy husband built you a really nice closet for your clothes. I thought, Wow, that's not really what you love about the show, is it? Because that's not what we were making it for."
Cynthia Nixon played Miranda Hobbes on 'Sex and the City'
Like her Sex and the City character Miranda Hobbes, Nixon is very outspoken. As seen in the original series and the films, Miranda isn't afraid to voice her opinion regarding her friends' lives. Aside from assisting her friends with their relationship problems, Miranda also dealt with her bad luck in the dating game.
Eventually, Miranda marries bartender Steve Brady (David Eigenberg), with whom she has a son. In the Sex and the City film, the couple's marriage hits a rough patch after Steve admits to having an affair. The couple briefly separates but work out their issues and reunite at the end of the movie.
Cynthia Nixon to reprise her role as Miranda Hobbes in 'Sex and the City' reboot
Fans will get to see more of Nixon when she reprises her role as Miranda in And Just Like That… Miranda was last seen in Sex and the City 2, where she'd grown frustrated with her job and quit her law firm. During a girls' trip, Miranda unleashed her fun side with karaoke night and a camel ride. In the end, Miranda finds a new job at another firm, where she was allowed to be her true self.
RELATED: Who Is Playing Brady Hobbes in 'Sex and the City' Reboot? Everything to Know About Niall Cunningham
In the upcoming Sex and the City reboot, Miranda will be joined by Steve and their grown son Brady Hobbes (Niall Cunningham). It's unknown what Miranda's storyline will be, but she and the ladies will have more adventures as they navigate life in New York City.