Cyntoia Brown 'Had Nothing to Do With' the Unauthorized Netflix Documentary
On April 15, 2020, Netflix dropped the official trailer for their original documentary: Murder To Mercy: The Cyntoia Brown Story. The trailer quickly racked up over 90,000 views with Netflix users excited to tune in. Cyntoia Brown's story is one that demands to be told. Her journey represents many inequities in the judicial system and sheds light on how certain groups of people are treated in the USA. Unfortunately, Netflix did not go through the proper channels to ensure this documentary would be a complete story.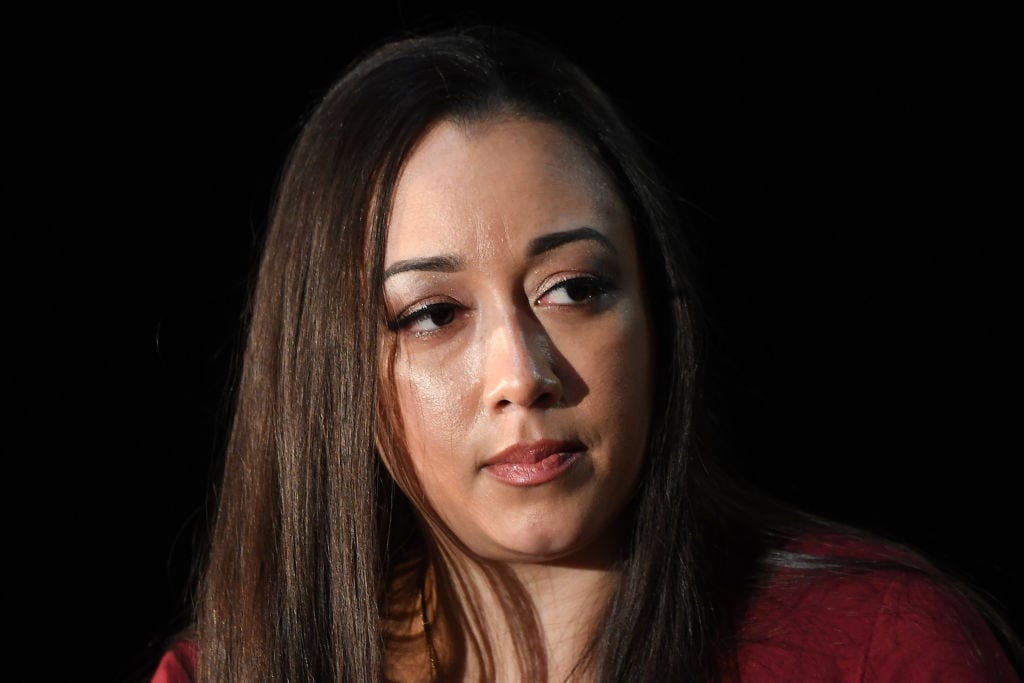 Shortly after Netflix dropped the trailer for their upcoming documentary, Brown took to her Instagram page to make a clear statement. She let her thousands of followers know that the documentary was unauthorized and that she had no hand in making the film.
Cyntoia Brown addresses the upcoming Netflix documentary
After calling the documentary unauthorized, Brown shared that she found out about the documentary when the rest of the general public did. She expressed her hope that the Netflix documentary would bring some of the injustices she faced to light, but reiterated that she had no input on the film.
"While I was still incarcerated, a producer who has old footage of me made a deal with Netflix for an UNAUTHORIZED documentary, set to be released soon. My husband and I were as surprised as everyone else when we first heard the news because we did not participate in any way," Brown began.
Brown shares her thoughts on Instagram
She continued on to share that she has plans to tell her story the proper way in due time. "However, I am currently in the process of sharing my story, in the right way, in full detail, and in a way that depicts and respects the woman I am today. While I pray that this film highlights things wrong in our justice system, I had nothing to do with this documentary," Brown wrote in an Instagram post.
Brown's supporters, and many Netflix users, were outraged to find out that Netflix didn't gain Brown's input or consent for the documentary. Many of them vowed that they were no longer planning to tune in to the documentary. Furthermore, some of them even encouraged Brown to sue the streaming company.
Many Netflix subscribers are planning to boycott the movie
"I will not support this! You deserve respect. NO ONE should ever tell someone else's story! Much love and respect to you and your family," one person wrote on Brown's Instagram page. "How are they even allowed to do this? That's a violation of the rights of publicity. Get you a good lawyer, sue the producers, the guards who let the camera crew in, and @netflix who's lost their mind," yet another person added.
Others vowed to forgo the Netflix documentary and committed to waiting for Brown to tell her own story in due time. "Wow I was excited to see it too because your book was amazing. Sad to hear u had no involvement. Can't wait to hear ur story- the right way,🙏🏼" one Instagram user chimed in.
Brown's supporters are no longer excited about the film's release
"Just read that Netflix didn't get her permission to do this documentary and she's just finding out about it like everyone else. How are we supposed to get her side of the story if she didn't even know anything about this? And for that reason, I will NOT be watching it," one person wrote on Netflix's YouTube after watching the trailer.
Support Brown by purchasing her book
It's a shame that Netflix didn't go through the proper channels with this documentary. What's even more upsetting is that Brown wasn't approached by the streaming platform to give an accurate version of her story. This is truly a miss on Netflix's part. We hope that Brown is eventually given the opportunity to tell her story on a platform that is as accessible, if not more accessible, than Netflix. Until then, you can get a copy of her book, "Free Cyntoia: My Search for Redemption in the American Prison System" wherever books are sold.