'D.P.': Jung Hae-in Talks Using His Own Military Experience for His K-Drama Character
Actor Jung Hae-In is the center of attention thanks to his role as Ahn Jun-Ho in Netflix's K-drama D.P. Besides Jung's superb acting, the drama has received high remarks for its storyline depicting the unconformable reality about the South Korean military. Jung plays a newly enlisted army soldier fulfilling his mandatory service and joins the D.P. (Deserter Pursuit) team. D.P. details just about everything from the army barracks, superior ranking, and training. The K-drama's lead actor reveals he tapped into his own military experience for his on-screen character.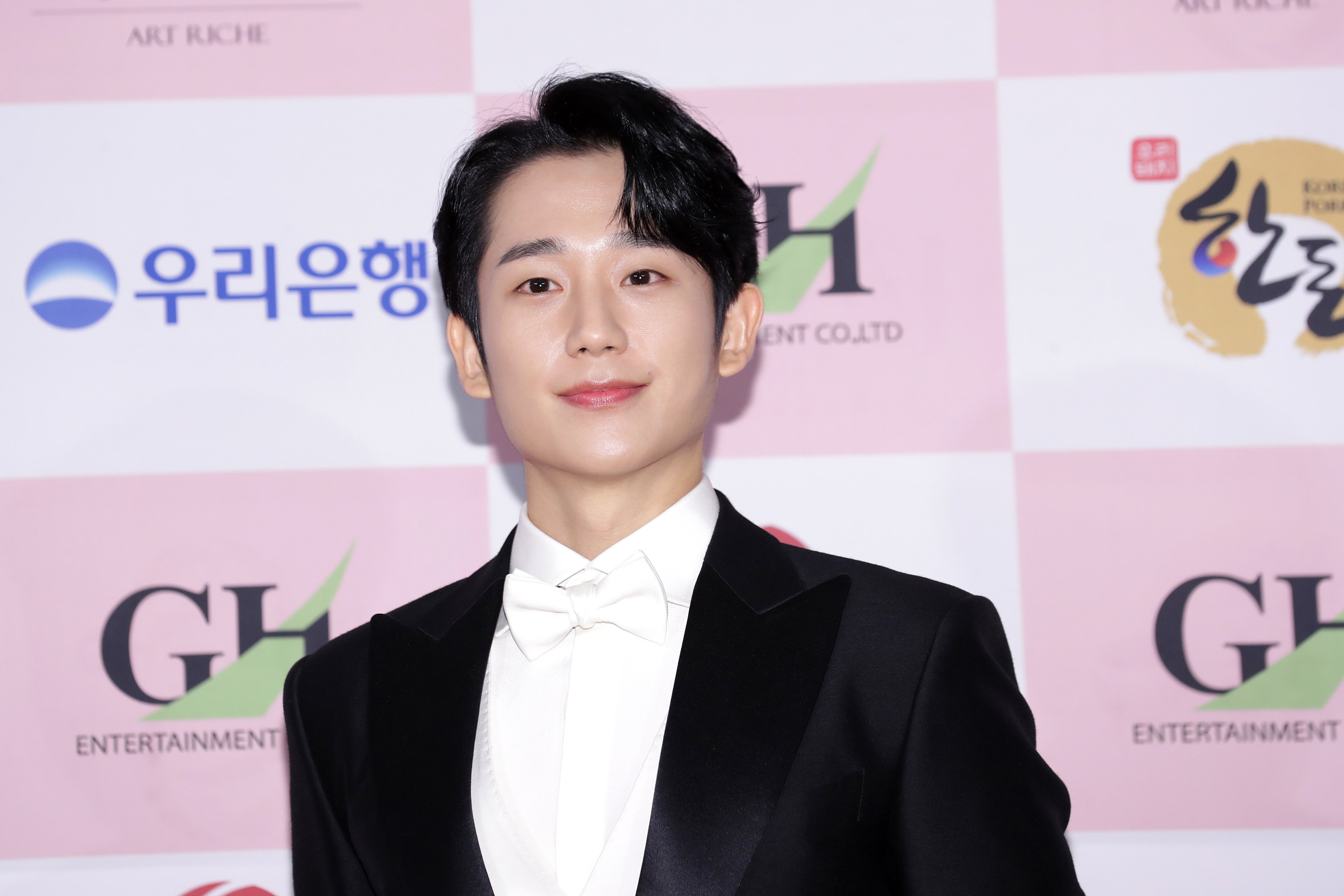 Ahn Jun-Ho faces the moral battle of bringing home AWOL soldiers in 'D.P.'
The webtoon-based drama D.P. has received many favorable reviews for its lighthearted comedic moments that alleviate the dark yet hurtful reality of what can happen during mandatory enlistment. Jun-Ho enlists in the military in the year 2014. Like other recruits, he witnesses firsthand the physical and mental training all soldiers have to endure for two years. The K-drama soon delves into the mistreatment at the hands of the unit's superiors.
Jun-Ho's diligent persona lands him a spot on the D.P. team to return army deserters to base. He and his more lenient superior must anticipate the AWOL soldier's movements as they go undercover. Along the way, Jun-ho and his teammate learn the saddening reality of why the soldiers risked everything to desert their service.
'D.P.' Jung Hae-In already fulfilled his military service
The 33-year-old Korean actor fulfilled his military service when he was 21-years-old. After serving, Jung signed with his agency and started his career as an actor. According to Soompi, Jung used his prior military experience for his K-drama character. D.P. shows viewers how things are done from stating your rank and everyday assignments. Jung's character, Jun-Ho, is a newly enlisted soldier learning the ropes.
Jung explains, "I tried to put my own memories of military life in him. Stating one's rank and name, the salutes, cleaning the lockers and boots, and dealing with the seniors, I revived all those past memories. I remembered when I was a private and thought a lot about my tone and volume when stating my rank and name."
When hearing audiences' reception to the K-drama's storyline, Jung admits that he remembered many things he could relate to while watching the drama but did not go into further detail. When asked what message he would like to give to current men serving in the military, Jung shared, "I believe that it is because of you that we are able to lie down comfortably at night and sleep in peace. As someone who has served before you, I hope that you will complete your service in good health."
Fans love Jung Hae-In's duality in his K-drama roles
K-drama fans would have already recognized Jung from previous well-known roles. In 2017, he was a part of the main cast as Han Woo-Tak in the romance drama While You Were Sleeping. In 2018, Jung gained immense notoriety when he played Captain Yoo in Prison Playbook. Coincidently, his character is a commanding officer in the army falsely accused of beating his subordinate, resulting in his death.
Shortly after Prison Playbook, Jung starred in another romance drama as Yoo Ji-Ho in One Spring Night. Jung is to play the lead role as Im Soo-Ho alongside BLACKPINK's Ji-Soo in Snowdrop. The 2021 romance-period K-drama has recently come under scrutiny over its storyline depicting historical events.