DaBaby Could Possibly Be Dating DaniLeigh as Fans Think They've Uncovered Evidence
A recent appearance on Wild 'n Out had many folks thinking DaBaby might really be dating B. Simone. However, people on social media believe that they have proof that the Charlotte rapper is dating DaniLeigh.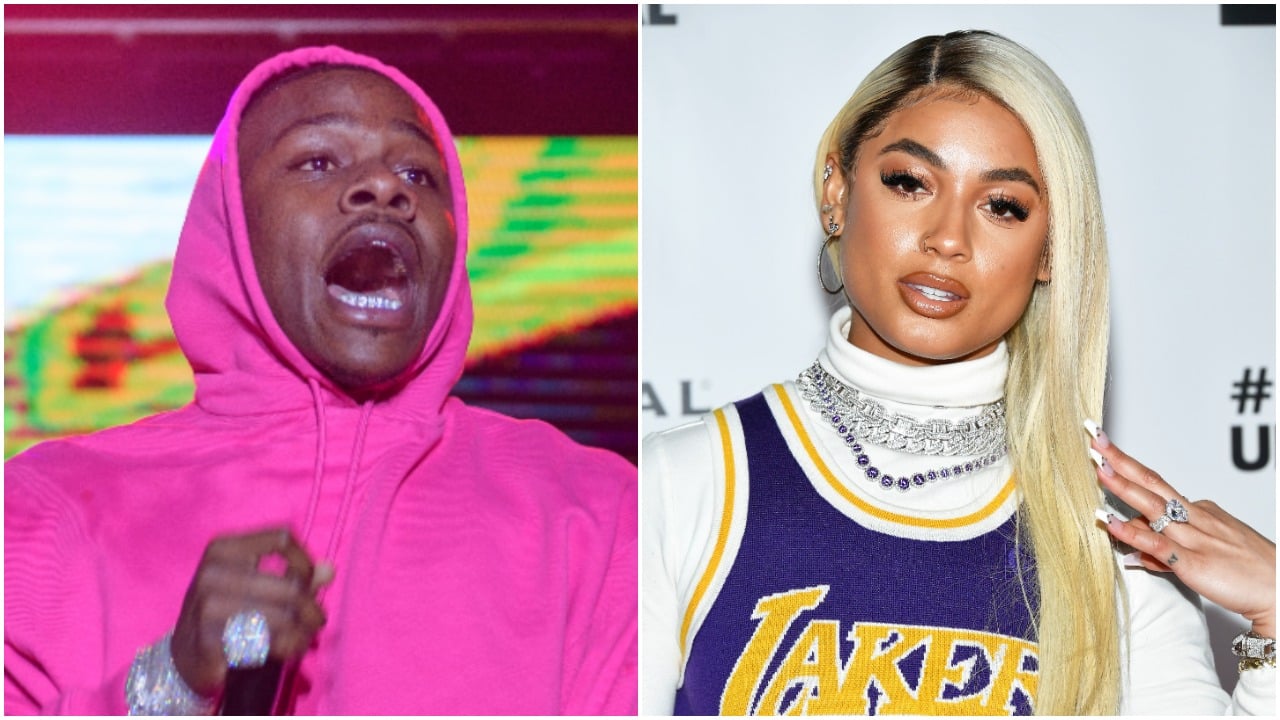 People thought DaBaby and DaniLeigh were dating earlier this year
DaBaby was featured on DaniLeigh's song "Levi High," which was released in March. Prior to this, DaniLeigh also choreographed the music video for DaBaby's hit single, "Bop." DaniLeigh, whose real name is Danielle Curiel, earned a co-sign from Prince before the music icon's death.
Before the release of "Levi High," there were rumors about the two allegedly being involved romantically. It resulted in DaniLeigh and the mother of DaBaby's daughter, Meme, getting into a back-and-forth on Twitter.
"Sis got me blocked, but word keeps getting back to me .. so hopefully the energy is the same in real life," said Meme. She also tweeted that DaniLeigh was "obsessed." Several messages, many of which were subliminal nature, were exchanged across multiple social media platforms, including DaniLeigh telling Meme to "go get a job."
DaniLeigh addressed the rumors in an Instagram Live interview with radio personality Kendra G. She spoke about how a lot of people have tried to stir rumors that she has dated several different figures, including Chris Brown, who she collaborated with on the remix to her song "Easy." When asked about DaBaby, the musician remains coy and took a pause, but did say that they were not together.
People think DaBaby and DaniLeigh are quarantining together
About two months after the release of "Levi High" and initial rumors, there are new rumblings that the artists are together. Social media sleuths were able to uncover evidence that the two could possibly be quarantining together.
DaBaby posted an Instagram on a balcony. People have pointed out that it seems to be the same balcony as shown in an Instagram posted by DaniLeigh.
Many fans started to speculate even further in the Instagram comments. Several noted that the balcony looks like it is at The London Hotel in Beverly Hills.
"I feel like they did this on purpose," commented one person. Someone else said, "Or maybe they just at the same hotel or sum d**n."
"Bruh every time y'all see artists in the same room y'all assume they together," added someone else.
Neither DaBaby or DaniLeigh have commented on the new rumors.