DaBaby Dating Rumors: DaniLeigh Addresses Them in Most Direct Statement Yet
DaBaby and DaniLeigh aren't big on confirming or denying the rumors that they are a couple. However, in a new interview, DaniLeigh seems to have addressed the rumors in the most direct statement she's made about the rumblings.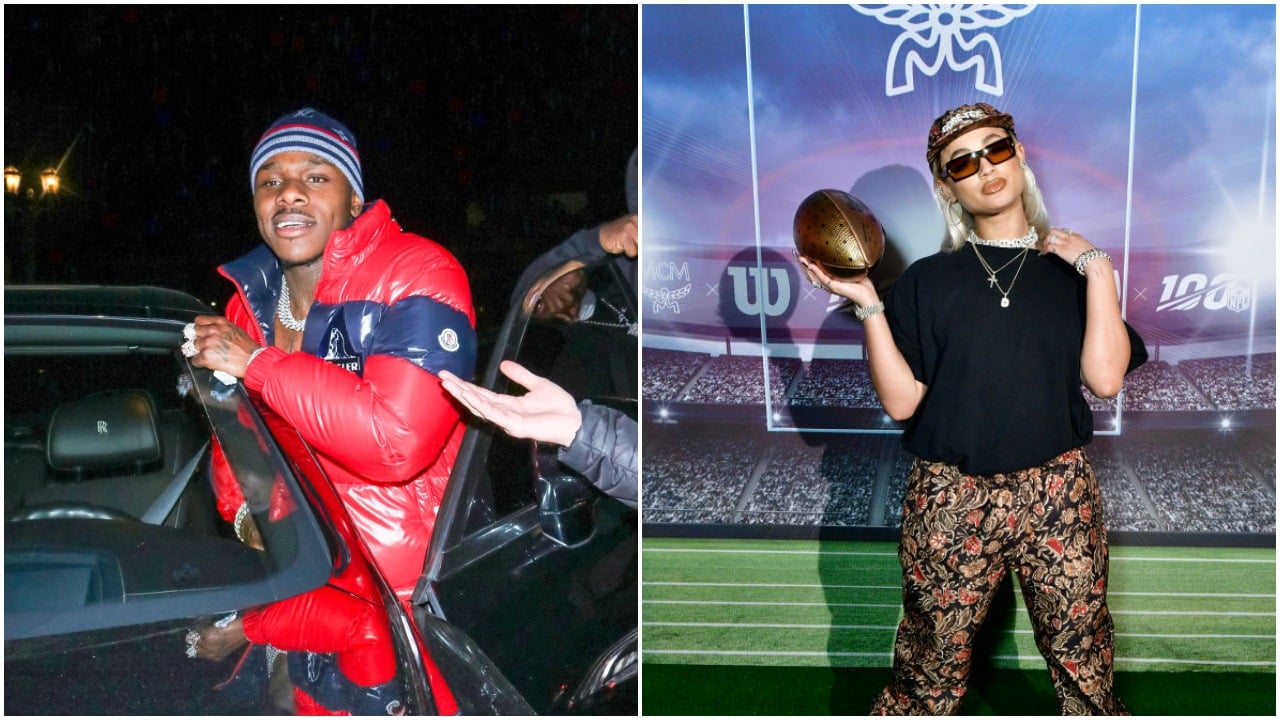 DaBaby and DaniLeigh have been a rumored item for some time now
DaBaby and DaniLeigh are frequent collaborators. The Charlotte rapper DaniLeigh's song "Levi High," which debuted in March. Before this, DaniLeigh also choreographed the music video for DaBaby's massively popular single, "Bop."
But even before "Levi High" was released, it was heavily rumored that the two could be involved romantically. The rumors gained more strength when the mother of DaBaby's daughter, Meme, began feuding with DaniLeigh on social media.
In a March Instagram Live interview with radio personality Kendra G, DaniLeigh vaguely addressed the rumors. She talked about how many people have started rumors about her dating other figures, such as Chris Brown, who she collaborated with on "Easy." She remained coy when asked about DaBaby but ultimately said that they were not together.
More rumors came about in May when social media sleuths deduced that DaBaby and DaniLeigh could have been coronavirus (COVID-19) quarantining in the same location.
RELATED: DaBaby and B. Simone Fuel More Romance Rumors With 'Wild 'n Out' Showing
DaniLeigh opens up about the rumors
In a new interview with Power 105.1, the musician was asked about the rumors and the two being potentially quarantined together. As a result, DaniLeigh gave her most direct answer to-date about their potential relationship.
"I mean it is what it is," she told the radio station. "I know it comes with this life. I already know you post something, people just gon' catch on I guess, so. I don't know, it is what it is. I don't really care."
RELATED: DaBaby Responds to Criticism That He Has the Same Flow on All of His Songs
She was also asked about if she preferred to date someone who was also in the industry or someone who was not famous. "I don't know, I think my lifestyle definitely is like, fast and everything. I gotta have someone that understands that. It is cool to have someone that has similarities in what we do and stuff, but I guess I haven't really dated a regular person as me being, you know DaniLeigh now," she said. "I don't know. I probably should," she added jokingly.
DaBaby commented on The Shade Room's repost of the interview. He still remained coy, saying, "Leave her alone. Dominican Mami out now."