DaBaby Deletes His Apology for Homophobic Rant
Since July 25th, 2021 social media has been continuously talking about Da Baby's recent controversial comments and his now-deleted apology, to the LGBTQ community. Not only have they been discussing the initial remarks by the rapper but also the way he's handled social media as it pertains to his career.
What did Da Baby say in his rant?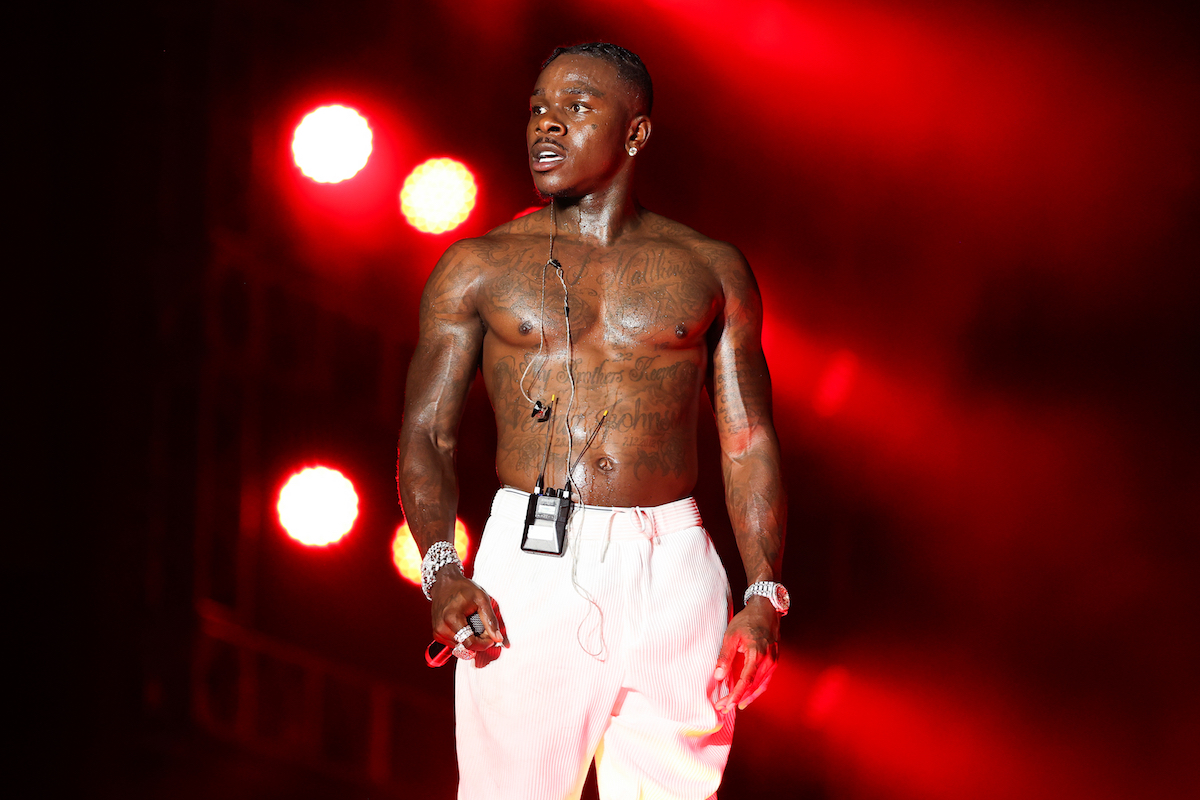 The initial backlash started at his Rolling Loud performance in Miami, as he randomly addressed his fans in the audience saying:
"If you didn't show up today with HIV, AIDS, or any of the deadly sexually transmitted diseases that'll make you die in two to three weeks, then put your cell phone lighter up. Fellas, if you ain't s—–g d–k in the parking lot, put your cell phone lighter up!"
When the footage of his slurs hit the internet, it sparked widespread criticism. The rapper then said that his gay fans aren't "nasty gay n—-as" or "junkies."
The constant generalizations with lack of factual information to remotely back up anything that he blurted out, were green lights for others to react the way they did soon after.
What did Da Baby jeopardize with his comments?
Following several clips of his rant spreading like wildfire on the internet, the general public rose in an uproar, and like a domino effect celebrities like Demi Lovato and Dua Lipa, criticized him for his comments. Lipa said: "I really don't recognize this as the person I worked with. I know my fans know where my heart lies and that I stand 100% with the LGBTQ community. We need to come together to fight the stigma and ignorance around HIV/AIDS."
Before we knew it, many other festivals such as Lollapolooza, Governer's Ball, Day N Vegas, Austin City Limits Music Festival, Music Midtown, & September's iHeartRadio Music Festival all pulled him from their lineup of performances.
The rapper's PR team issued an apology on August 2nd, that Da Baby posted on his Instagram which essentially took ownership for the lack of knowledge he has on the topic and remorse for making the ignorant assumptions that he made between HIV/AIDS and the LGBTQ community.
"I want to apologize to the LGBTQ community for the hurtful and triggering comments I made," DaBaby wrote in his previous post. He continued: "Again, I apologize for my misinformed comments about HIV/AIDS and I know education on this is important."
Now while this gesture seems to be very commendable, we're all wondering was it even sincere because it's disappeared from his profile?
What has Da Baby released since the apology removal?
Considering that his apology has been removed and his recent music video release entitled "Giving What It's Supposed to Give," which could be directly correlated to his Rolling Loud remarks, some find it hard to believe there is an actual desire for change.
There's a scene in the video where the rapper holds up a sign that says "AIDS." The visual then concludes with "Don't Fight Hate With Hate" spelled out in rainbow lettering, and continues on with: "My apologies for being me the same way you want the freedom to be you."
Sounds like there is much more Da Baby needs to get off of his chest.
RELATED: DaBaby Reveals a Shocker: He'll Be Retiring in Five Years