DaBaby is Reportedly a Father Again as Dani Leigh Announces Pregnancy
DaBaby just may be a father again. After months of speculation, his on-again-off-again girlfriend Dani Leigh confirmed her pregnancy on her Instagram page. But she hasn't confirmed who the father of her child is. Let's take a look at the speculation surrounding the pregnancy.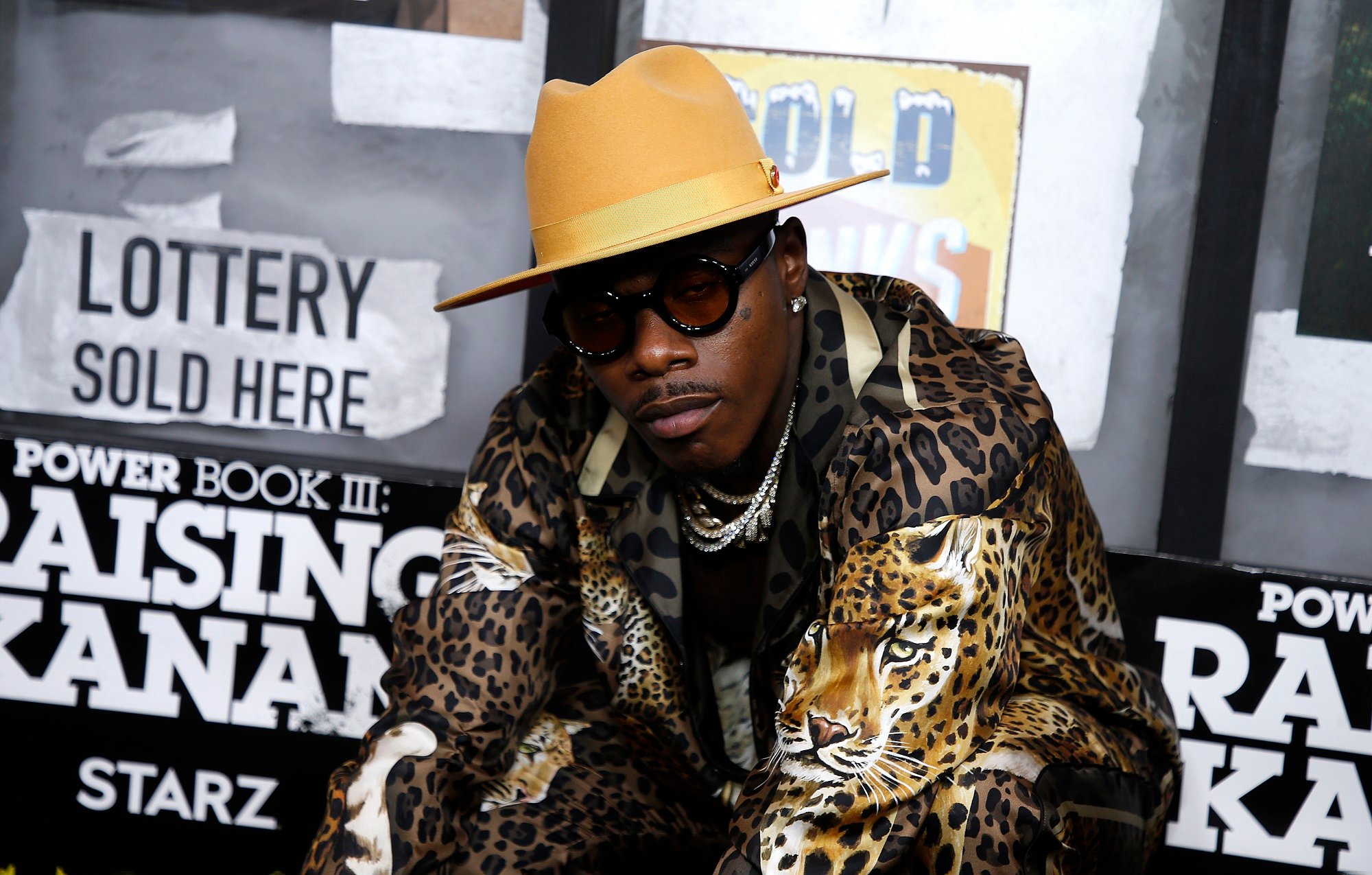 DaBaby and Dani Leigh officially broke up in February 2021
Back in February 2021, Dani Leigh confirmed that she and DaBaby had broken up. According to HotNewHipHop, she confirmed their breakup via a series of social media posts on Instagram.
In one post to her Instagram stories, she implied that the rapper (born Jonathan Kirk) lied to her, cheated on her, and publicly humiliated her on social media. In another post made to her Instagram page, she remarked that she was "leveling up" in her relationships.
Most interestingly, however, DaBaby never made a public comment about their breakup. He also never publicly commented about their relationship, either.
But there were clues that the two were still hooking up
On June 11, Dani Leigh made an Instagram post in front of a bed frame in a room. "Hi," she simply captioned the post.
That same day, DaBaby uploaded a video to his Instagram stories that featured him in front of the same bed frame.
This led many fans to believe that the rapper and the dancer were still "hooking up." And the pregnancy rumors surrounding Dani Leigh continued to rage on as she refused to appear in any "full-body" photos.
Dani Leigh confirmed her pregnancy on Instagram, but DaBaby hasn't commented
On July 16, Dani Leigh took to Instagram to confirm that she was pregnant. "As you grow, so does my love, discipline, and focus," she wrote in the caption.
Almost immediately, DaBaby became a trending topic on Twitter, with many speculating that he was the father of her child. Many, too, were wondering how his longtime girlfriend and baby mama, MeMe, was handling the news.
In the past, MeMe (as she's known) made clear that she doesn't get in the middle of her baby daddy's personal drama and nonsense. "Them: Yo babydaddy dis, yo babydaddy dat…" she wrote in an Instagram story, according to HotNewHipHop. "Me:[eye roll emoji] Renny … respond for mommy please. Respect my peace …. Cause I ont give a f—k about nunnadatshi [smiling emoji][halo emoji]."
Neither DaBaby, nor MeMe, nor Dani Leigh, have commented about the potential paternity of Dani Leigh's baby. In fact, the rapper only takes to social media to promote his upcoming music.
RELATED: Megan Thee Stallion Shockingly Admits She Has Chemistry With DaBaby