DaBaby's 'Bop' Music Video was Co-Choreographed by DaniLeigh
"Bop," the 2019 single by rapper DaBaby is one of the most memorable music videos of last year. One fact many people may not know about the video is that it was choreographed by DaniLeigh, who DaBaby has worked with several times.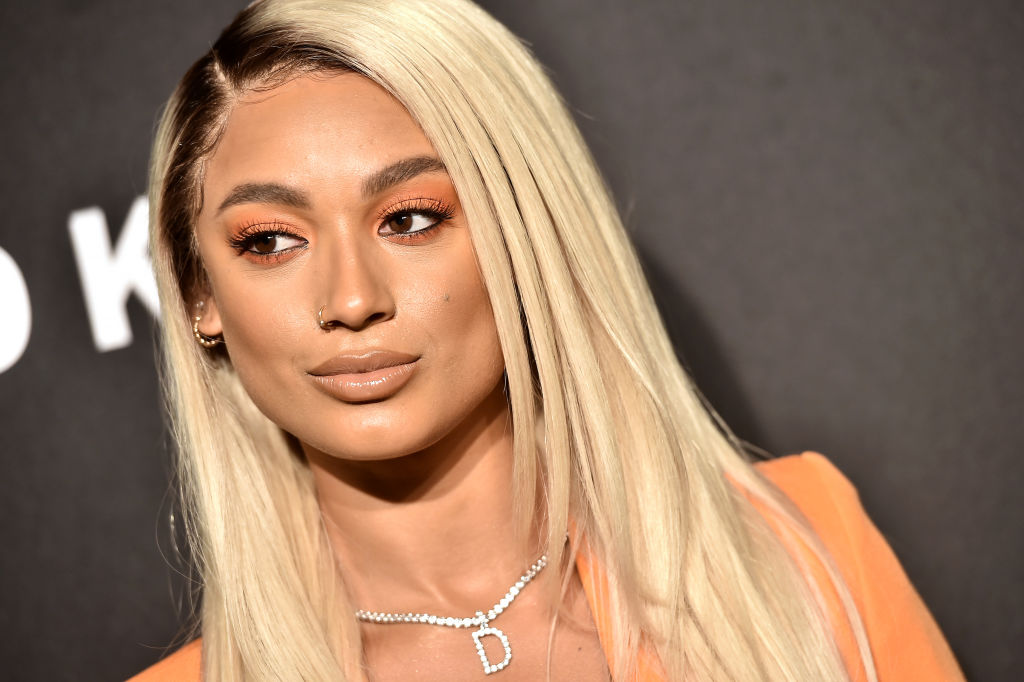 'Bop' is one of DaBaby's biggest singles
"Bop" is taken from DaBaby's second studio album, Kirk. The album debuted at No. 1 on the Billboard Top 200 albums chart. As for the single, "Bop" is the rapper's third-highest charting song to appear on the Billboard Hot 100. It is only bested by "Suge," which peaked at No. 7, and the recent single "Rockstar," which has peaked so far at No. 8.
The video for "Bop" was directed by Reel Goats. The choreography was done by DaniLeigh and Coach Cherry. Jabbawockeez appear in the music video, which was filmed in a style of it appearing to be done in one shot.
It isn't surprising that DaniLeigh contributed to the video in this way, given that she is known for her dance skills. Early in her career, she was a backup dancer for the likes of Pharrell and Nelly Furtado. As a protege the iconic musician Prince, she wrote and did the treatment for his song, "Breakfast Can Wait."
DaBaby also did the music video choreography when he performed the song live on Saturday Night Live in December 2019.
DaBaby and DaniLeigh have collaborated multiple times
After she choreographed the "Bop" video, DaniLeigh tapped DaBaby for a verse on her recent single, "Levi High."
She told Levi.com, "I choreographed his 'BOP' video. From there, we started working together and became really cool. We were in the studio, and I was playing my music—and when you hear that bassline and the beat, it just grabs your attention. He said, "This is fire! Let me get on this!"  And he did it right then and there. It was perfect — took him like 15 minutes to do the verse."
Speaking about the 'Levi High' music video in particular, DaniLeigh said, "It's like a movie. Before "Levi High," I never did a movie-type music video. But it's something I want to tap into because I want to get into acting. I loved playing Bonnie and Clyde, I liked the acting parts and the aesthetic was awesome. When we came up with the idea, I thought, I have to do it."
DaniLeigh and DaBaby are making a lot of headlines because many fans believe that they are dating. The rumors have been denied by DaniLeigh, though internet sleuths are convinced that the two could possibly quarantined together at the same location.