DaBaby's Ex MeMe Speaks out As The Rapper Gets Spotted Being Cozy with DaniLeigh
Despite the fact that DaBaby and DaniLeigh haven't officially denied or confirmed if they are in a relationship, that hasn't stopped people from talking. They were spotted together recently and now people are convinced more than ever that they are together. DaBaby's ex-girlfriend, Meme, who has a child by the rapper, has weighed in now.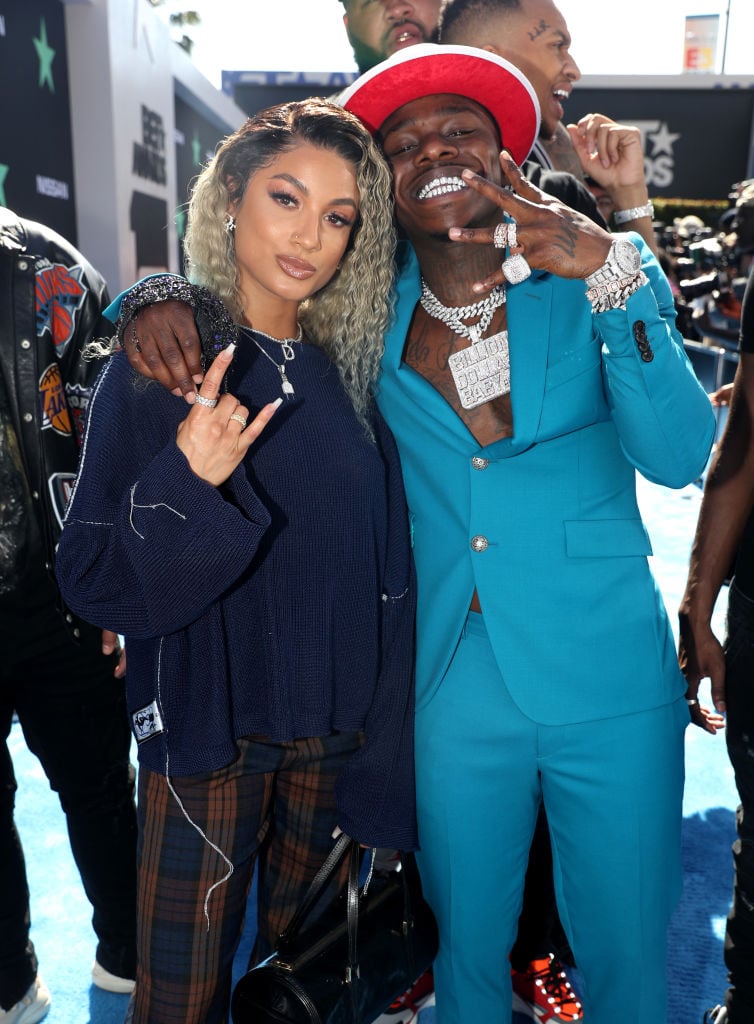 DaBaby and DaniLeigh are rumored to be dating
Before being linked romantically, DaBaby and DaniLeigh collaborated frequently. DaniLeigh co-choreographed DaBaby's music video for "Bop" and Dababy was featured on DaniLeigh's single, "Levi High."
Around the release of "Levi High," there were a lot of rumors that the two could be in a relationship. These rumors gained even more traction when mother of DaBaby's daughter, MeMe, began feuding with DaniLeigh on social media.
"Sis got me blocked, but word keeps getting back to me .. so hopefully the energy is the same in real life," tweeted Meme. She also tweeted that DaniLeigh was "obsessed." Many messages, many of which were subliminal nature, were exchanged between the two across multiple social media platforms, including DaniLeigh telling Meme to "go get a job."
After remaining coy about being in a relationship with DaBaby for months, DaniLeigh directly addressed the rumors in an interview earlier this month with Power 105.1. She said, "I mean it is what it is. I know it comes with this life. I already know you post something, people just gon' catch on I guess, so. I don't know, it is what it is. I don't really care."
Here's what MeMe says about the new DaniLeigh and DaBaby spotting
Earlier this week, DaBaby and DaniLeigh were spotted in Beverly Hills by paparazzi, walking hand in hand. Of course, this has added more fuel to the fire for people who believe that the two are dating.
In a recent Instagram live video, MeMe said she is unbothered by all of the rumors about DaniLeigh and DaBaby.
"I really didn't come here to talk about what the f**k y'all want me to talk about because it ain't nothin' to talk about," she said. "We're living our best life. We're living our best life! You heard me? For real, for real. Mama been that. Mama gonna always be that. And I'm good."
On Instagram, fans seemed to be siding with MeMe and said she seemed like she was hurt by DaBaby being with someone else. "Sis hurt. We've all been there. He ain't s**t," commented someone. Another person said, "I know she's hurt but it's okay. Life goes on."
"She's hurt and it's okay. We all know the feeling," added someone else.