DaBaby's House Is Driving His Neighbors Crazy for Some Wild Reasons
Rapper DaBaby is one of the biggest rappers in the world yet. But he hasn't gone Hollywood yet…literally. He still primarily resides in his hometown of Charlotte, North Carolina. Due to a new report, it has been revealed that he specifically has an estate in the town of Troutman, which is nearby in the area. The mansion has been catching the attention of his neighbors and the town for some of the wild attributes of the house and property.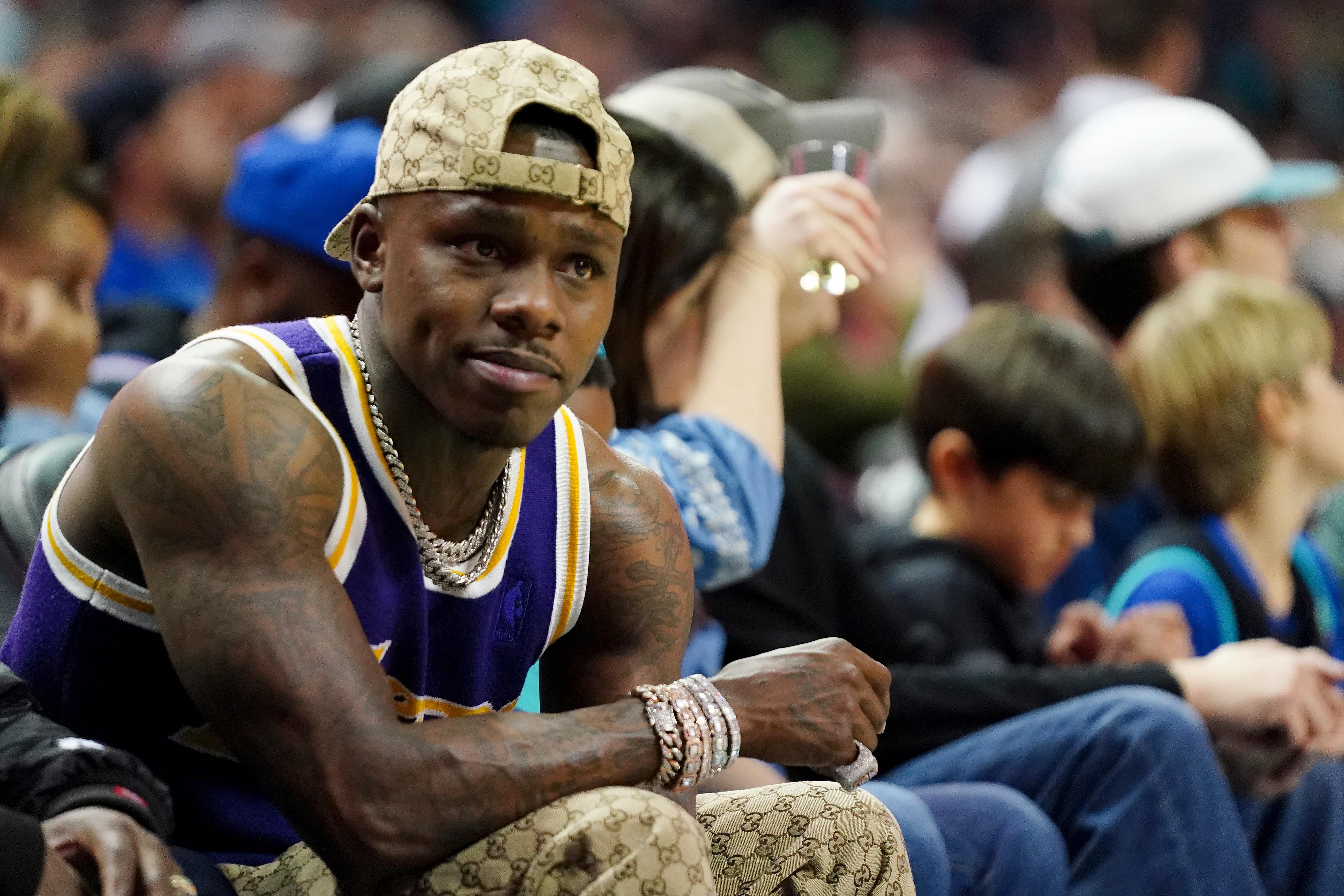 DaBaby has a house in a Charlotte area town now
DaBaby has always lived in the Charlotte area even after the fame. Now, he has a new mansion in Troutman, which is a small town Charlotte. It's about 40 minutes away from Charlotte and is north of other Charlotte suburbs like Mooresville and Concord.
Troutman is not a hustling and bustling city and would be considered by most to be rural. The city has less than 3,000 people. This is why the mansion, reported by the Charlotte Ledger (via QCityMetro), has been getting a lot of attention. Things around the $2.3. million estate include "two-story guard towers and concrete walls." In addition to these wild barriers at the perimeter, there are multiple Cadillac Escalades and stadium lighhting in the backyard.
The Charlotte Ledger states:
DaBaby's compound — 35 miles north of Charlotte, near where the Catawba River enters Lake Norman — is on a quiet, two-lane street dotted with Trump yard signs. It has certainly attracted the attention of the neighbors. It is also becoming well-known to Troutman code enforcement and police, many of whom say they had never heard of the Grammy-nominated musician from Charlotte until the complaints started pouring in.
According to the outlet, there have been 31 calls to police in relation to the house, as people have been complaining about the noise through alarms. They have also complained about at least two arguments. In addition, the construction has also been a nuisance, as neighbors have been complaining about things like the barriers as well.
RELATED: How Tall is DaBaby?
What the neighbors are saying
Before this report in the Charlotte Ledger, it was not known by many that DaBaby lived in Troutman. The town manager doesn't even know who he is, stating, "I thought my rap game was really strong, but I don't even know who that is."
Still, it seems like the younger crowd, including students at the local South Iredell High School, were hip to the fact that the rapper is in the town.
Neighbors also seemed to be in the know that the rapper lives in the house. While some noted that he hasn't spoken to any of them, one seems to be a fan.
"I understand he's a nice guy," he said. I know he does a lot of public service stuff. I've seen him on television, but I've never met him. I don't think he does any walking around. He's not social," he said. "He bought it to say he had a place to go where nobody's gonna bother him. Who's gonna come out here? There's no place to park, and it's fenced all the way around."