The Touching Reason Daisy Ridley Says She Can Relate to Rey In 'Star Wars'
Rey is super relatable for 'Star Wars' fans and the actress behind this character. Here's what Daisy Ridley had to say about relating to this 'Rise of Skywalker' character.
The Skywalker Saga has come to an end, and with it, the end of this powerful Jedi. Part of what makes this character so relatable is the actress behind her, Daisy Ridley. Here's what Daisy Ridley has to say about her empowering and inspiring character from The Rise of Skywalker, Rey. 
Daisy Ridley portrays Rey in 'The Rise of Skywalker'
Luke Skywalker will not be the last Jedi. Over the course of the sequel trilogy, Star Wars fans saw Rey transform from a scavenger to one of the leaders of the Resistance. With Poe, Finn, and Rose, she helped bring the First Order to an end once and for all.
Although Rey Skywalker's story might be drawing to a close with this final movie, the legacy of this Jedi lives on through Star Wars fans. Some of those fans even see themselves in the spirit, passion, and fire of Rey.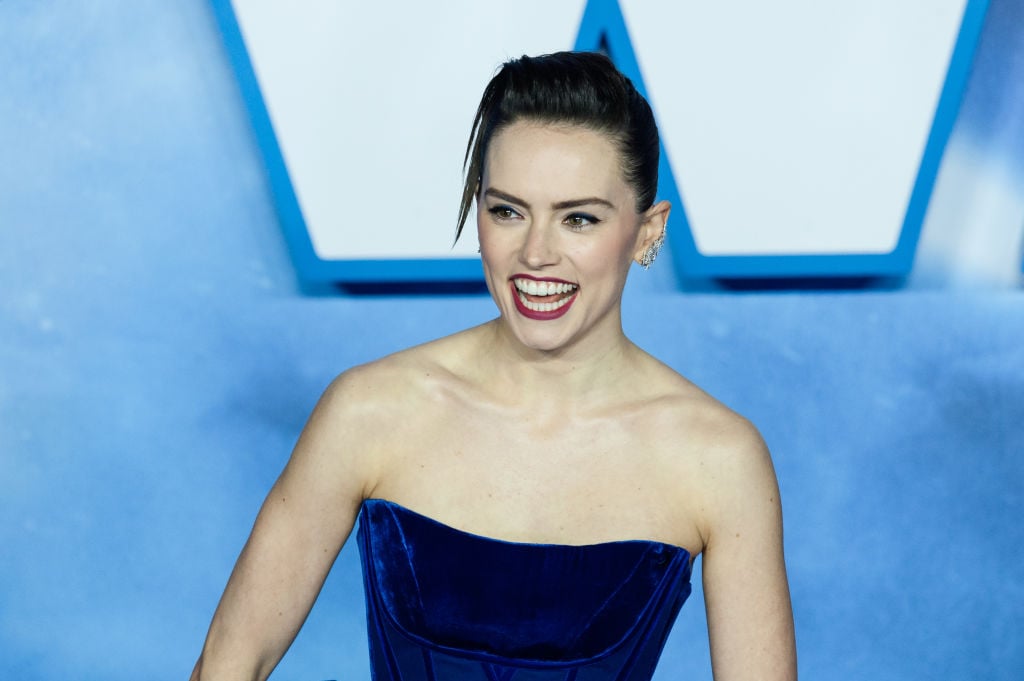 Daisy Ridley played a role in deciding what Rey does in 'The Rise of Skywalker'
J.J. Abrams was primarily behind the story of The Force Awakens and The Rise of Skywalker. However, Daisy Ridley shared she even had a say in some of the things that happened to Rey in the script. (It's still unclear which part of Star Wars: The Rise of Skywalker she was referring to, though.)
"I will say the great thing about JJ is I've felt authority like that from the get-go," Daisy told Cinema Blend. "Even me never having done anything remotely like that before. He always listened to what I had to say, even if for the most part it's wrong."
"Going into [The Rise of Skywalker], there was only one thing that he pitched me before the script was written that I said, 'No, it can't be,'" she continued. "I can't say [what it was] yet, but I'm sure we'll talk about it next year, because it was just something that went from the… it was just like, 'Nah.' But we didn't do that, which was a great thing."
Daisy Ridley said she can 'relate' to Rey
Rey went from being a scavenger to the most powerful Jedi in the galaxy. Daisy Ridley went from being a bartender to one of the most popular actresses in the world. Their stories are somewhat similar, as Daisy Ridley explained during one interview.
"I can relate, and that is why I've had to make myself feel part of things, because otherwise you just felt like, 'Why am I here? Why did they choose me? What is going on?' And then it gets to a point where you think, 'Well, it's not normal, but it's my normal,'" Daisy Ridley said during an interview with M Call.
"So I've stopped trying to apologize for doing this because I know how lucky I am. I'm having a great time. Before, I was like, 'Oh, I don't want to be like, This is [the] best thing ever!' But it is really great," she said.
Movies starring Daisy Ridley, including The Force Awakens, The Last Jedi, and The Rise of Skywalker are available on Disney's streaming platform. To learn more about Disney+ and to subscribe, visit their website.
RELATED: May the Fourth Be With Reylo Stans and Palpatine Fans – 'Star Wars: The Rise of Skywalker' Joins Disney+ on May 4
Related post url: