Daisy Ridley Wanted to Die When JJ Abrams Called Her Acting 'Wooden' in 'Star Wars'
Although grateful for the role, Daisy Ridley admitted she had some trouble shooting 'Star Wars.' Director JJ Abrams might have added to her troubles by calling her acting wooden, a criticism she didn't take kindly.
Daisy Ridley became the new lead in Star Wars after the franchise's decades-long hibernation. When she took the role as Rey, however, even she wasn't initially prepared for the pressures that came with the role. But there was a point when Star Wars director JJ Abrams added to her pressures by calling her acting wooden.
Daisy Ridley almost quit 'Star Wars' after being overwhelmed with filming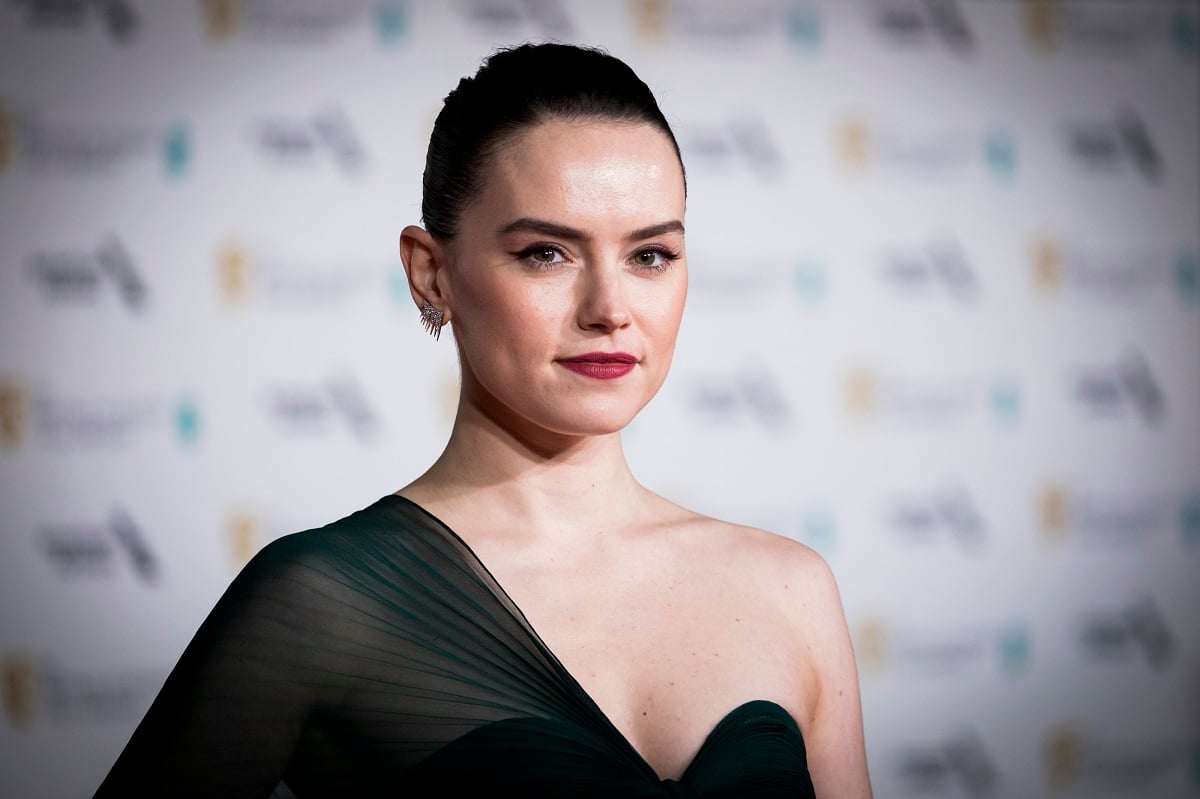 Ridley considered walking away from her Star Wars role after a particularly stressful day of shooting. According to Comicbook, the Chaos Walking actor was having a difficult time adapting to her new environment.
"It was pretty horrid. It was really scary. I felt just sick and I didn't really know anyone yet. It takes me a really long time to settle down with people," Ridley said. "And I do remember being behind the speeder and there were loads of people there and somebody had an umbrella over me and even that, like, 'Oh someone's holding an umbrella over you? OK.' And I remember thinking, 'I can't do it.' Like I can't do this, this is not right."
Fortunately, the actor persevered and continued her portrayal of Rey. But during the process, there was another hurdle she had to overcome. Ridley confided that Abrams had an unfavorable opinion towards her acting, and it was a statement that bothered her at the time.
Daisy Ridley wanted to die when JJ Abrams called her acting 'Wooden'
Ridley once revealed that her own director wasn't initially a fan of her performance. Abrams didn't hold back when criticizing Ridley about her performance to her face. And the criticism more than bothered the rising star.
"I was petrified. I thought I was gonna have a panic attack on the first day," Ridley revealed in an interview with Glamour. "JJ [Abrams] … he probably doesn't remember telling me that my performance was wooden. This was my first day! And I honestly wanted to die. I thought I was gonna cry, I couldn't breathe."
Apart from Abrams, Ridley was also one of her biggest critics when it came to her acting. In fact, she once claimed that she couldn't so much as stand watching her own performance.
"The first time I watched it, I was appalled," Ridley said according to Daily Mail. "'This is the worst thing I have ever seen.'"
Ridley also felt like she came off as a "wooden plank." It took multiple rewatches before the star felt comfortable with her performance.
"Then I kept having to watch it. And I was like: 'Ok – this is all right,'" Ridley said. "Mainly, the thing I took from it was the reaction of little kids. How little girls watched it was far more important to me."
Daisy Ridley had trouble finding more work after 'Star Wars'
Despite all the troubles she had filming Star Wars, Ridley was still emotional when the trilogy wrapped.
"It was so sad to finish [Star Wars]," she said to Entertainment Weekly. "When the film was released, I was like, 'Oh my God.' It was such a huge chapter."
But the offers didn't roll in after the trilogy ended. Instead, the opposite happened. Ridley wasn't being offered much at all.
"Weirdly, at the beginning of the year nothing was coming through," she shared. "I was like, 'Aww! No one wants to employ me.'"
But Ridley reassured herself that the drought of roles was only temporary. The advice she gave herself would eventually prove to be right.
"I had that moment of 'Oh my god!' and then just thought 'everything in its right time,'" she said.