Dak Prescott Reveals How He Mentally Prepares for Games
Dak Prescott shared that he mentally prepares for games by going fishing.
Born Rayne Dakota Prescott, the Dallas Cowboys quarterback has experienced his fair share of psychological trauma that would have affected his performance on the field had he not learned to prepare mentally for his games. So how does Dak Prescott mentally prepare for games? Keep reading to learn more.
How does Dak Prescott mentally prepare for games?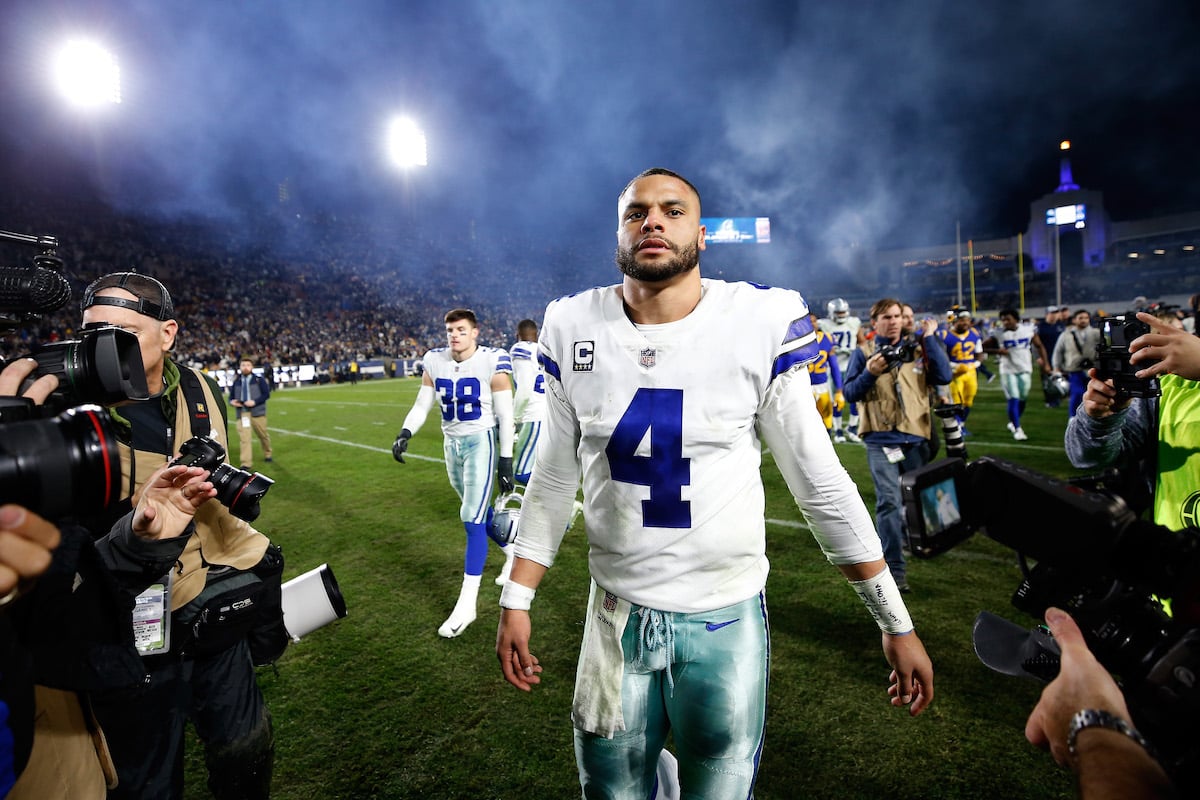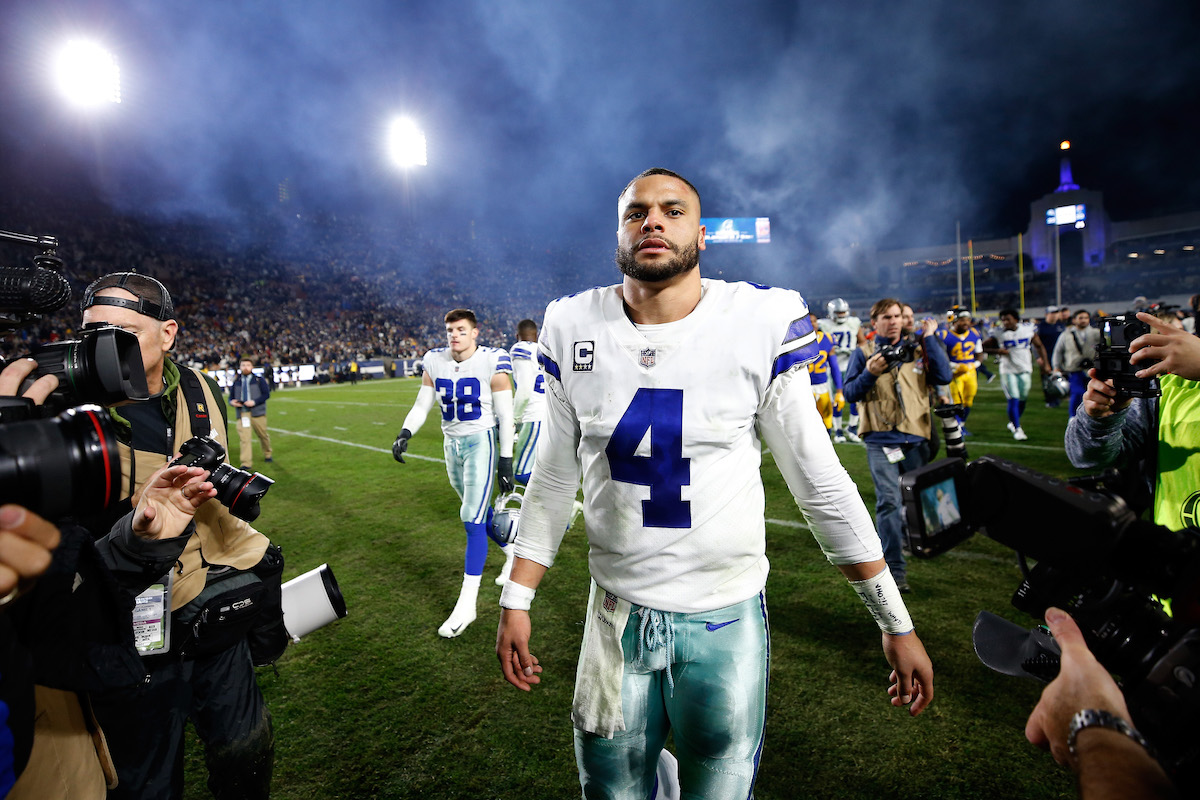 The Cowboys' starting quarterback has some delicate balancing to do: being the leader of America's team, dealing with passionate fans, and having an enigma for a boss. It isn't exactly an enviable position to be in, but Prescott wouldn't have it any other way.
What keeps the 28-year-old NFL superstar in tip-top shape may shock many. Explaining the essence of taking care of oneself, Prescott reveals one of his favorite pastimes: fishing.
"In the offseason, and even during the season, you have to be mentally and physically prepared," Prescott told Men's Journal. "It's a long season and you have to make sure you're taking care of yourself. One of my favorite things to do for that is fishing. He added:
"I love to be on the water, I love the calmness I get from it. I love being out there and just fishing, it gets me ready no matter what's going on."

Dak Prescott
The franchise quarterback doesn't have to look far for his therapeutic fishing experiences. His 9,000-square foot home sits on 7 acres — enough room for a private fishing creek. And that isn't all. The quarterback's offseason in Prosper is never short of adventure because the $3.3 million mansion, a custom field, and a pad complete with a guest house would make for an enjoyable holiday off the pitch.
Prescott seems to have everything in place on and off the field, emphasizing the need to be mentally and physically prepared for every situation. This could be the reason he rose through the ranks quickly at the Dallas Cowboys, becoming a starter quarterback in record time.
The pain of his brother's death is still with him
Fans might not understand why Prescott needs to prepare mentally for every game unless they dig into his past. Most of the stress and anxiety building up in the Dallas Cowboys starting quarterback had nothing to do with his or his team's performance on the field. A series of highly traumatic events have continued to dog his timeline.
Needless to say, death has always seemed to hover on his horizon, sometimes occurring in the most heartbreaking manner. The most devastating was his brother's shocking suicide — a death that threw Prescott into a spin, and firmly cast him on the horns of a dilemma.
He will never forget his brother, but would do anything to forget his untimely demise. The memories of that fateful day still run fresh in his mind, the images of his father and friends standing in his bedroom with anguished faces a stark reminder that his brother's death would live forever in his memory.
Prescott has faced other career challenges
Like many other quarterbacks in the NFL, Prescott hasn't been immune to injuries that threaten his football career. In one incident, a tackle by Logan Ryan in the third quarter of a Cowboys-Giants match saw him go down. He leaned over to check his feet and saw his right leg bent unnaturally sideways, the ankle pointing outward. As the doctors rushed to the field, loaded him onto the cart, and sped off, Prescott buried his tears in a towel, knowing very well the season was over for him.
In the wake of the career-altering injury and his brother's suicide, the quarterback found a way to cope with the building stress and anxiety that would have ruined his career and his life: He goes fishing.
RELATED: Dak Prescott Gives a Gruesome Account of Trying to Re-Set His Own Compound Fracture on the Field
Related post url: