Dakota Fanning Attended Regular High School While Filming the 'Twilight' Movies
Dakota Fanning once hid from teachers at her high school in order to conduct a phone interview for The Twilight Saga: New Moon.
Dakota Fanning has to be one of the most successful child stars in the last couple of decades. The 26-year-old star started her career at a very young age and began earning nominations for acting as young as eight years old. Since then, Fanning has only increased her resume by signing on to huge projects like The Twilight Saga films and more mature projects like The Secret Life of Bees. Impressively, Fanning has managed to transcend childhood stardom and cross over into adult stardom. But just how did she manage this?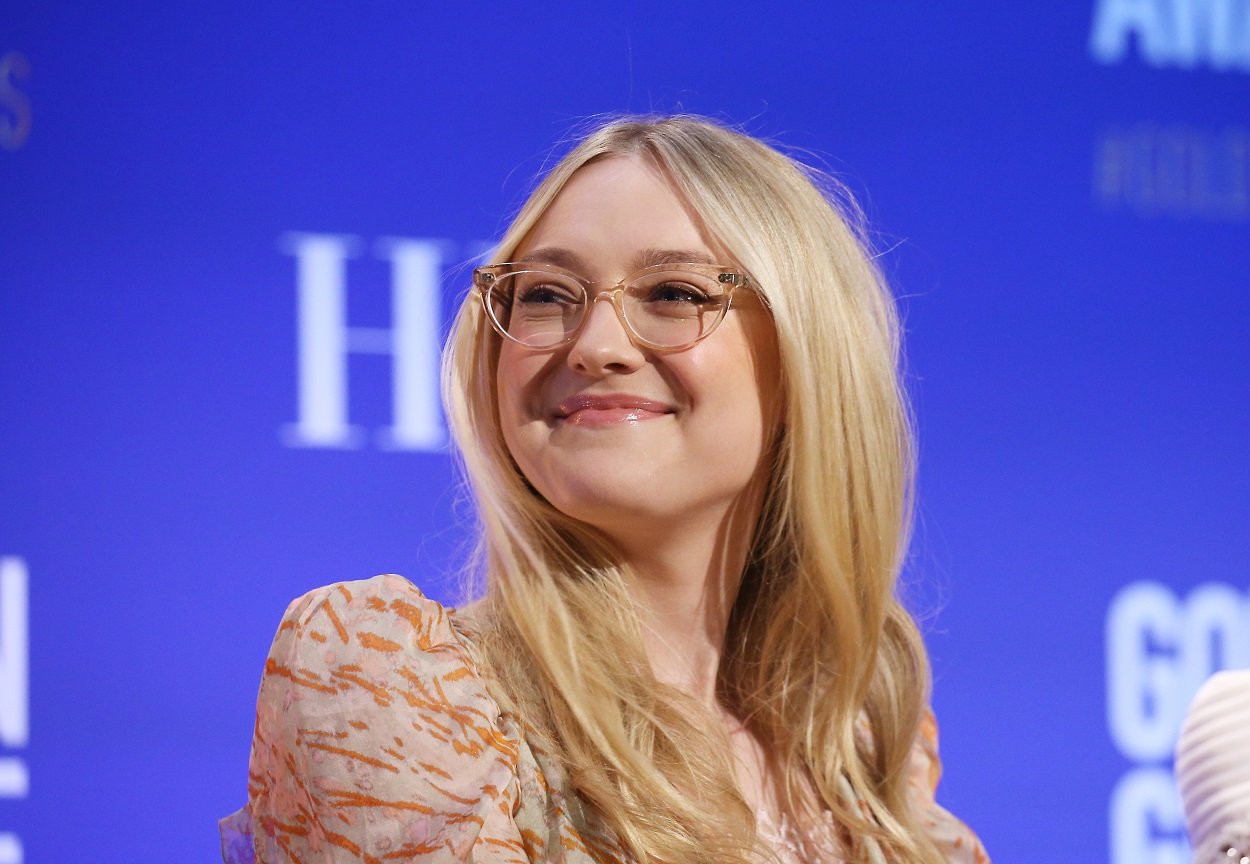 Though several factors likely contributed to Fanning's success, a big part of why she didn't deal with some of the same issues as other child stars is likely because of her upbringing. Despite Fanning's success and the huge projects she worked on, she had a pretty normal adolescence. Rather than being tutored or homeschooled, Fanning attended a regular high school regardless of what projects she was filming.
Dakota Fanning attended a regular high school while filming the 'Twilight' movies
Fanning has often spoken out about how much she enjoyed high school. She cited that her peers helped her hold on to some semblance of normalcy because they didn't treat her different despite her involvement in huge franchise's like The Twilight Saga. During her high school days, Fanning was also involved in extracurricular activities. She attended high school dances with her friends and was even a member of the varsity cheerleading team.
Fanning even conducted press interviews while she was at school. In an interview with Entertainment Weekly, which she did shortly after New Moon released, Fanning confessed that she doing the interview at school while dodging teachers. "I'm at school," the actor confessed. "I'm hiding from any teacher that would see me on my phone right now. But technically it's allowed because it's before school has started."
The actor is grateful that she was able to have a somewhat normal upbringing
While it's certainly a strange concept for successful actors to attend regular school, Fanning confessed that it was super normal for her and something she was lucky to do. "That's my life," The Alienist star shared. "That's what's normal to me. I don't really know anything different. I'm really lucky that I get to go to school and have that normal life, whatever that is, and then also get to do what I love to do and be a part of really great projects."
Fanning even got to talk to some of her fellow classmates about the Twilight films. As the movies were extremely popular at her school, plenty of people saw New Moon during opening weekend. "Most of them have already seen the movie, so they're very excited about it. I'll definitely be talking to some people about it today, I'm sure," Fanning revealed.
Fanning praises her fellow 'Twilight' co-stars
Though Fanning was thrilled to join the Twilight Saga cast, she admits that, for her, it felt like more fun than work. "I'm such a little part of the film," she shared. "It's really Kristen, Rob, and Taylor and everyone who should be doing the celebrating. It's all of their hard work. For me, I was just there for a week and a half and got to have so much fun. I was really excited to be a part of it."
While Fanning's upbringing was a bit unorthodox, we can't deny that it seems to have worked out very well for her. Perhaps having some semblance of normalcy would help other child stars have a more peaceful life. But, nevertheless, we look forward to seeing what Fanning does next.