Dakota Johnson: 'I am Riddled with Self-Doubt'
Dakota Johnson's new movie reflects the struggle of many women in Hollywood. In The High Note, Johnson plays Maggie, the personal assistant to superstar singer Grace Davis (Tracee Ellis Ross). Johnson feels she's been where Maggie is, and she still relates to the personal and professional struggle.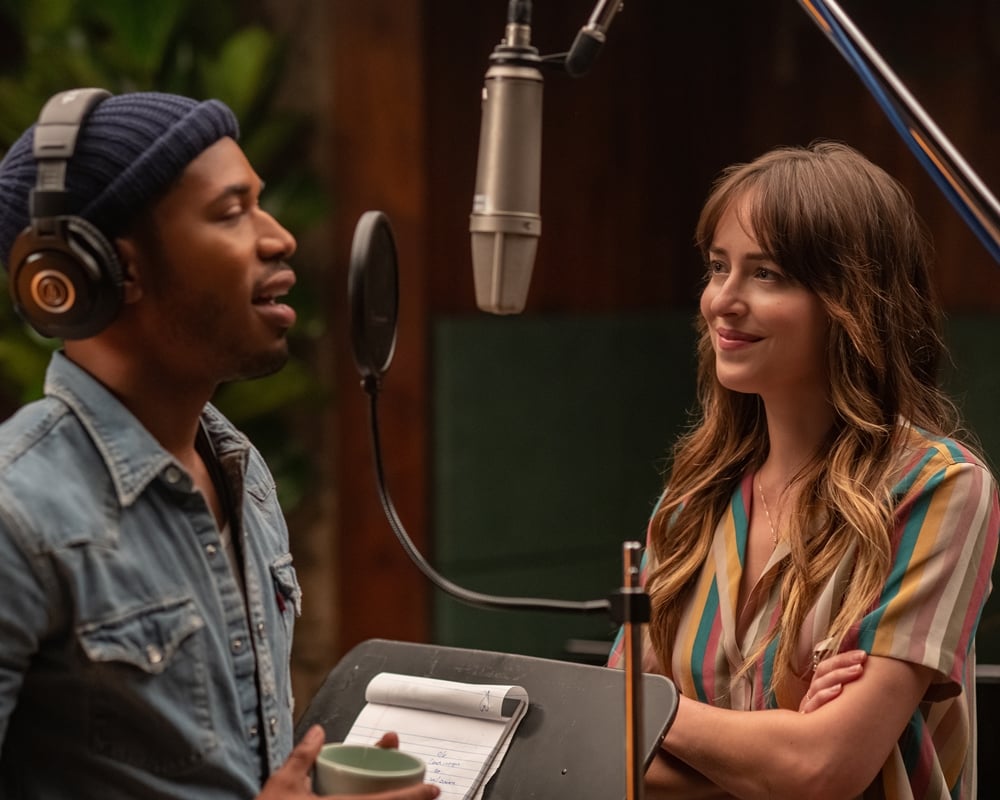 RELATED: Dakota Johnson on Her Depression: 'I've Learned to Find It Beautiful Because I Feel the World'
Johnson spoke with Harper's Bazaar about the film and her struggles in the industry. The High Note is available now on VOD for a $19.99 48 hour rental.
Making it didn't cure Dakota Johnson of her insecurities
Johnson started working in movies in 1999, with her mother Melanie Griffith in Crazy in Alabama. She starred in the Fifty Shades trilogy, Suspiria, Bad Times at the El Royale, Wounds and The Peanut Butter Falcon but still questions herself sometimes. It's only natural.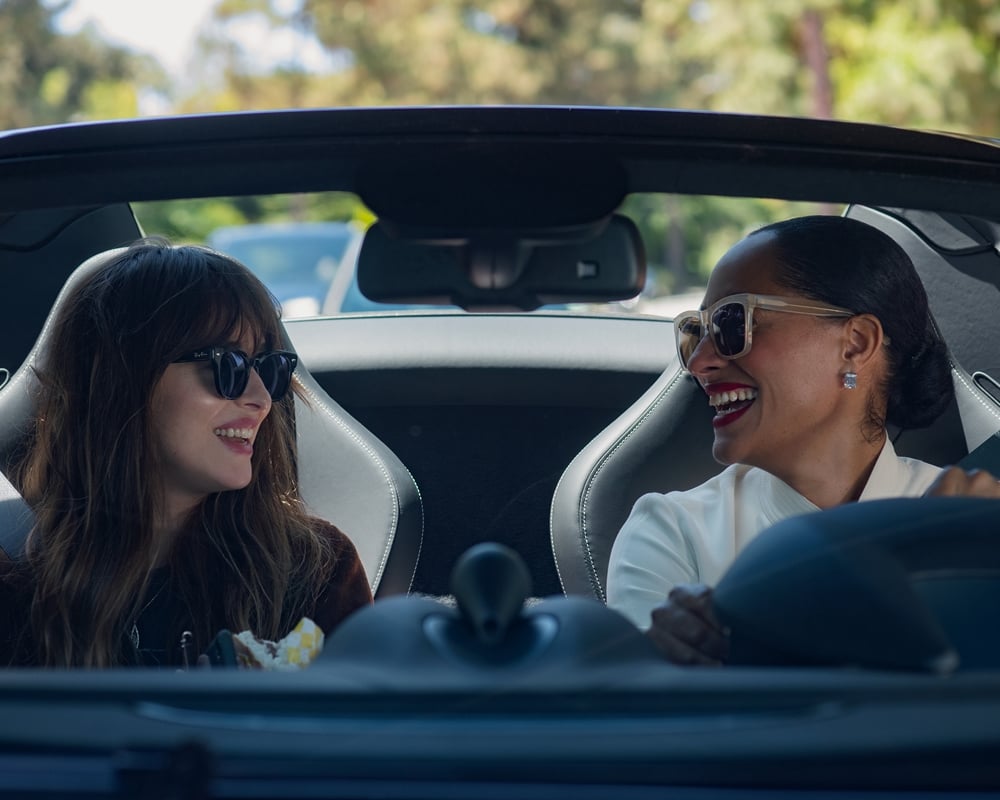 RELATED: Dakota Johnson Says She Became an Actress Thanks to Films Like 'Notting Hill': 'I Loved Those Movies so Much'
"I also am riddled with self-doubt and criticism and so is she," Johnson said of her High Note character. "I still lose jobs and I don't get every job that I want, I have dreams of working with certain people on certain projects and it doesn't happen. It's kind of a cutthroat industry so I'm used to being shut down."
Dakota Johnson says society still holds women back
Not to say it's easy for a man to make it, but Johnson points out there is still a double standard when it comes to women pursuing their dreams. That goes for Hollywood or any industry.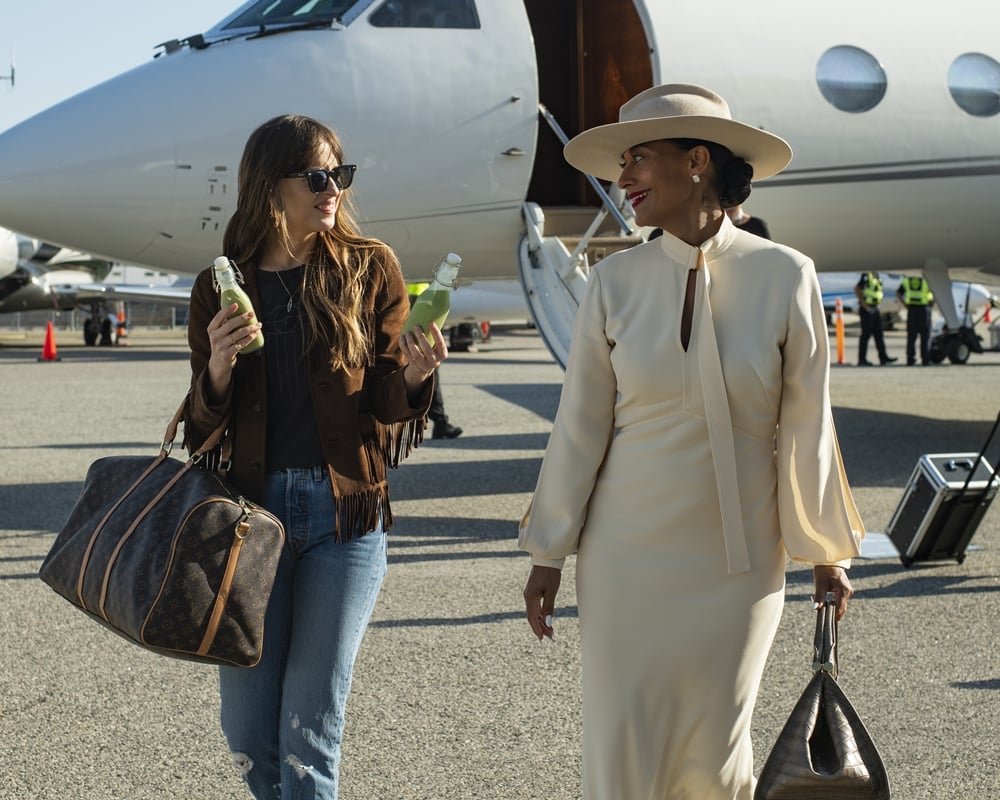 RELATED: Who Was at Dakota Johnson's Birthday Party That Ellen Didn't Go To?
"For many, many reasons it's become a societal norm that women should not strive to reach their dreams," Johnson said. "That's something that I think is just such a lie. There are so many women who have done incredible superhuman things in the world. Beyond women, any human being should be encouraged to focus and have ambition and discipline and strive to reach their dreams and really become who they want to be come."
TeaTime Pictures was her answer to that
Johnson formed her own production company, TeaTime pictures, to take more control over her projects. She still faced naysayers but she just ignored them.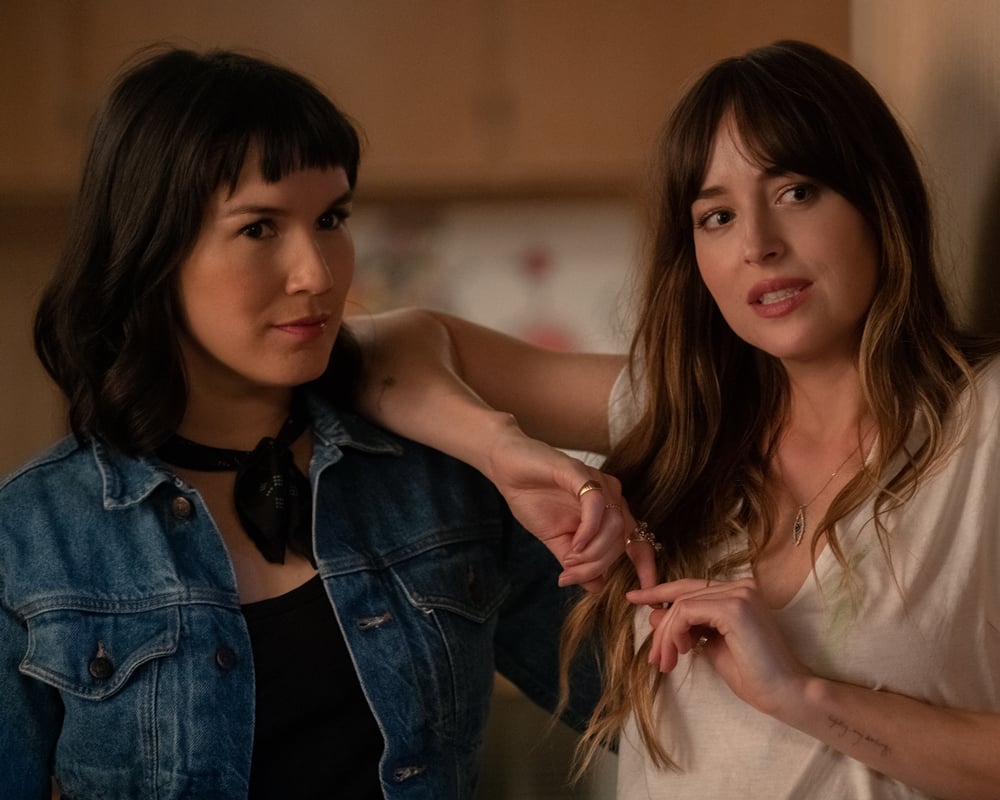 RELATED: What Is Armie Hammer & Dakota Johnson's Hulu Movie 'Wounds' About?
"I wanted to have my production company for a long time," Johnson said. "There were many people who said, 'You can't do it that way' or 'That way won't work' or 'You need to do this to get to this place,' but I really believed that I could do it a different way and I did. I think it's the same sort of message that Maggie just believes in herself and I do too."
Beyonce inspires Dakota Johnson
At least Johnson knows she's not alone in this struggle. She sees other successful women express similar thoughts and feels solidarity.
Isn't it a Beyonce lyric that a diva is a female version ofa hustler? It really just goes back to the female version of what a man does all the time. In an industry where people are constantly searching fot the next thing and wanting something new and fresh, I think it's definitely people and talents and projects get overlooked all the time. With Maggie, I think that it's just a cool trait that she doesn't really ever let that get her down. Though it's painful and it's a f*cking bummer, but she keeps going because it's all she has.

Dakota Johnson, Bazaar, 5/29/2020