Dakota Johnson on Her Depression: 'I've Learned to Find It Beautiful Because I Feel the World'
Dakota Johnson opened up about having experienced depression since her teen years. But more than a decade after her first therapy session, she's learned to find depression "beautiful."
These days, more and more people are sharing their experiences with mental illnesses and Hollywood is no exception. Dakota Johnson is the latest celebrity to open up about depression. 
The 30-year-old actress probably best known for playing Anastasia Steele in the Fifty Shades of Grey film franchise is the cover star of Marie Claire's Summer 2020 issue. In an accompanying interview published on May 12, 2020, Johnson talked about being a person with depression.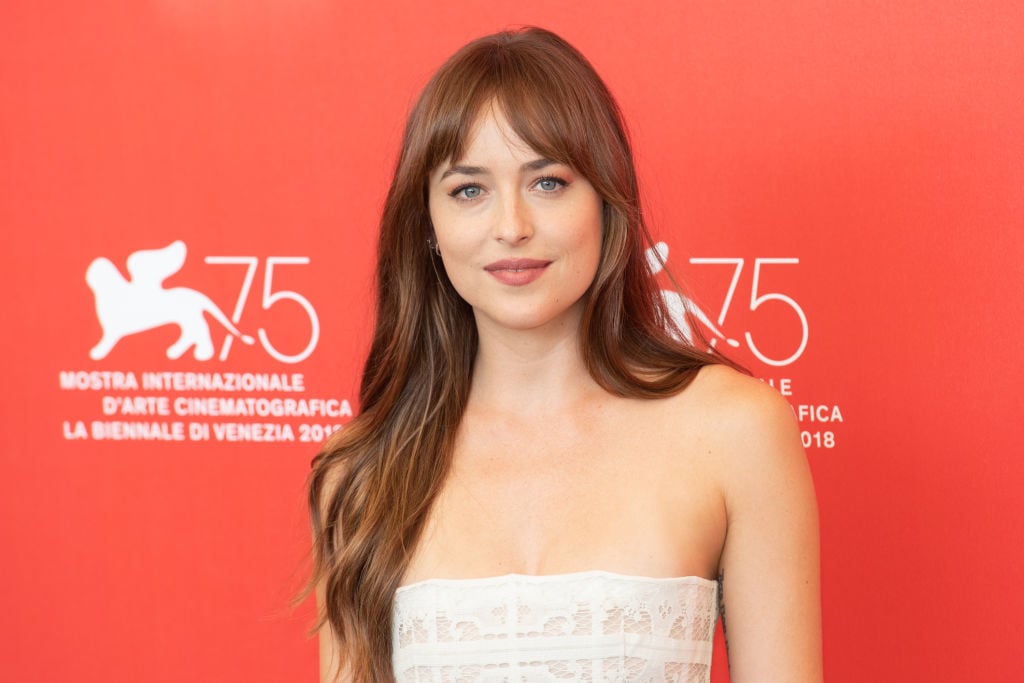 She is 'in a lot of therapy'
The daughter of actors Don Johnson and Melanie Griffith, Johnson shared that she's a regular when it comes to therapy. For her, it helps wrangle the many thoughts that pass through her mind on a daily basis. 
"My brain moves at a million miles per minute," she said. "I have to do a lot of work to purge thoughts and emotions, and I am in a lot of therapy."
Speaking to the publication in February 2020 as the coronavirus spread around the world, Johnson said she stayed up "at night, all night, every night," because her "brain goes to crazy dark places with it." 
Dakota Johnson has 'struggled with depression' since her teen years 
Worth an estimated $14 million, the actress opened up about having a history of depression. Johnson explained that therapy visits taught her a lot about mental illness.
"I've struggled with depression since I was young—since I was 15 or 14. That was when, with the help of professionals, I was like, 'Oh, this is a thing I can fall into,'" she said. 
Now, Johnson is in a place in her life where she doesn't view her depression as necessarily a hindrance but rather something "beautiful." 
"But I've learned to find it beautiful because I feel the world," she said before adding, "I guess I have a lot of complexities, but they don't pour out of me. I don't make it anyone else's problem."
Tracee Ellis Ross, Johnson's co-star in the upcoming comedy, The High Note, set to be released at home on-demand May 29, 2020, described her as someone who is "passionate and feels things deeply" yet at the same time she's also "charming and playful." 
Johnson embraces the fact that she's sensitive or as she says "feels the world." How she decides her next project is "very intuitive and emotional." She doesn't exactly "have a method" nor does she "want one." It's worked well for her in the past so why change it? It's how she became part of what would later be known as the 2019 film, The Peanut Butter Falcon, which she starred in alongside Shia LaBeouf and Zack Gottsagen. 
How other celebrities have coped with mental illness
As a person in the entertainment industry who has depression, Johnson isn't the only celebrity to cope by shifting their perspective or making something positive out of it. Actress Taraji P. Henson helped form a nonprofit organization for young adults after she experienced anxiety and depression. And simply by speaking out, celebrities such as Demi Lovato, Selena Gomez, and Lady Gaga have brought awareness to mental illness.