Dakota Johnson Says She Became an Actress Thanks to Films Like 'Notting Hill': 'I Loved Those Movies so Much'
In a way, the classic romantic comedy, Notting Hill, is responsible for Dakota Johnson's acting career. A big name in Hollywood, Johnson has starred in everything from blockbuster franchises to indie films. According to the 30-year-old worth an estimated $14 million she would've never started acting if it hadn't been for movies such as Notting Hill.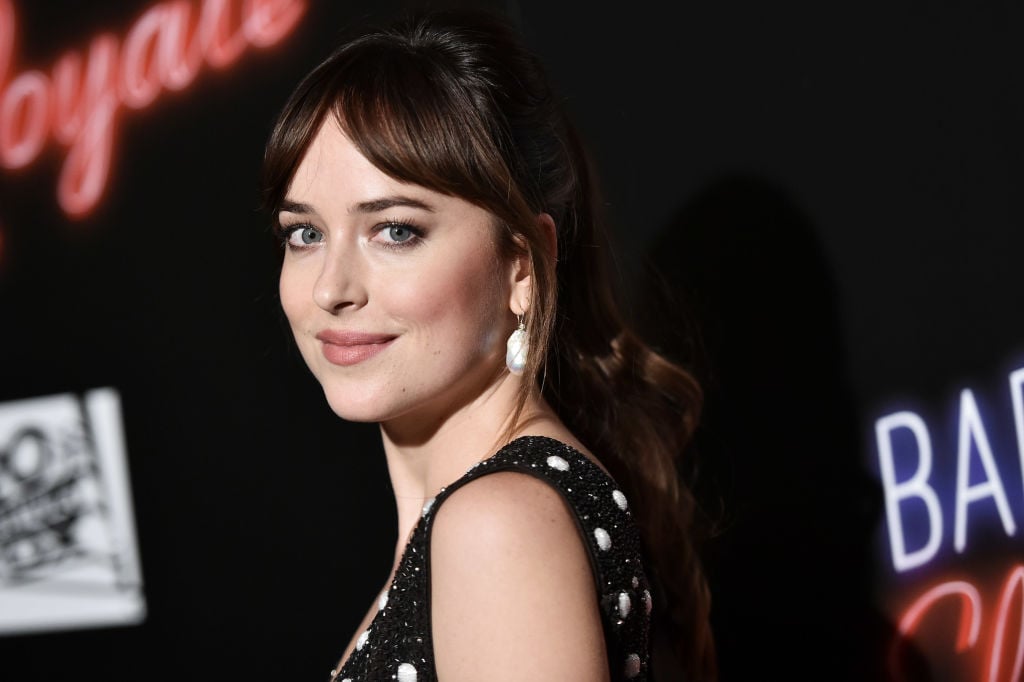 She comes from a family of actors
Johnson has spent her entire life surrounded by actors. A third-generation actor, it's not surprising she followed in her family's footsteps and decided to go down the same career path. Her parents, Don Johnson and Melanie Griffith, are both actors. Johnson's also the granddaughter of actors Tippi Hedrin and Peter Griffith. Plus, actor Antonio Banderas used to be her stepfather. 
Dakota Johnson grew up loving the idea she could help people 'get out of their lives for a second' 
Movies have a big impact on us as kids and Johnson is no exception. On the cover of Marie Claire's Summer 2020 issue, the actress sat down with the publication for an interview in February 2020. She reminisced about films she enjoyed growing up and the road, or more specifically the movies, that led her to where she is now. 
She shared that movies such as Notting Hill, the 1999 film starring Hugh Grant and Julia Roberts now considered to be a classic romantic comedy, gave her the idea to pursue acting.
Johnson liked the pace of Notting Hill and wanted to be part of something that allowed people to take a break from their lives even it was just for a short period of time. 
"There are not movies made like that anymore. Movies where they take their time and the pacing is more languid and it's about light-hearted escapism and wishful thinking," she said. "When I was growing up, I loved those movies so much. They were the reason why I was like, 'Well, maybe I could be an actress. Maybe I could be a movie star.'"
Johnson continued, saying, "There's something really nice about making something that makes people just feel good and get out of their lives for a second and maybe think, 'Oh, my dreams could be not dreams, they could be …'"
So, thanks to Notting Hill for inspiring Johnson to become an actress. Maybe one day we'll see her in a remake of Notting Hill. 
What's next for Dakota Johnson? 
Johnson isn't slowing down with her acting career. Her upcoming film, The High Note, is being released at home on-demand May 29, 2020. A comedy about aging pop star Grace Davis (Tracee Ellis Ross) figuring out what's next in her career, The High Note tells the story of Grace and her naively idealistic assistant, Maggie (Johnson). When Grace decides to take a risk and record a new album, Maggie wants to produce it.  
Watching the trailer, The High Note seems to have some of the same elements from Notting Hill that Johnson found appealing all those years ago. It has the dream factor and feel-good moments punctuated by humor.