Dakota Johnson Stole Underwear and a Flogger From '50 Shades of Grey'
Movies give us a chance to escape from reality. Through the setting, the editing, and the costumes, we get whisked away to another world. There's a sometimes-overlooked element that helps create these illusions: props. The objects on the set that help set the stage for the action play an important if subtle role in the movie-making magic, and stars have definitely recognized the importance.
In fact, many have kept props as souvenirs to remind them of their time on the set. Sometimes, though, these souvenirs aren't exactly collected on the up-and-up. That's right — stars have stolen props from the set! Chris Pratt just couldn't resist taking his character's red jacket from Guardians of the Galaxy and Maisie Williams snagged some "faceless man" coins from the set of Game of Thrones.
When it comes to Fifty Shades of Grey, the most alluring props were a little risqué, and Dakota Johnson just couldn't resist grabbing some underwear and a flogger to remind her of her time in the steamy flick. 
Dakota Johnson comes from a famous family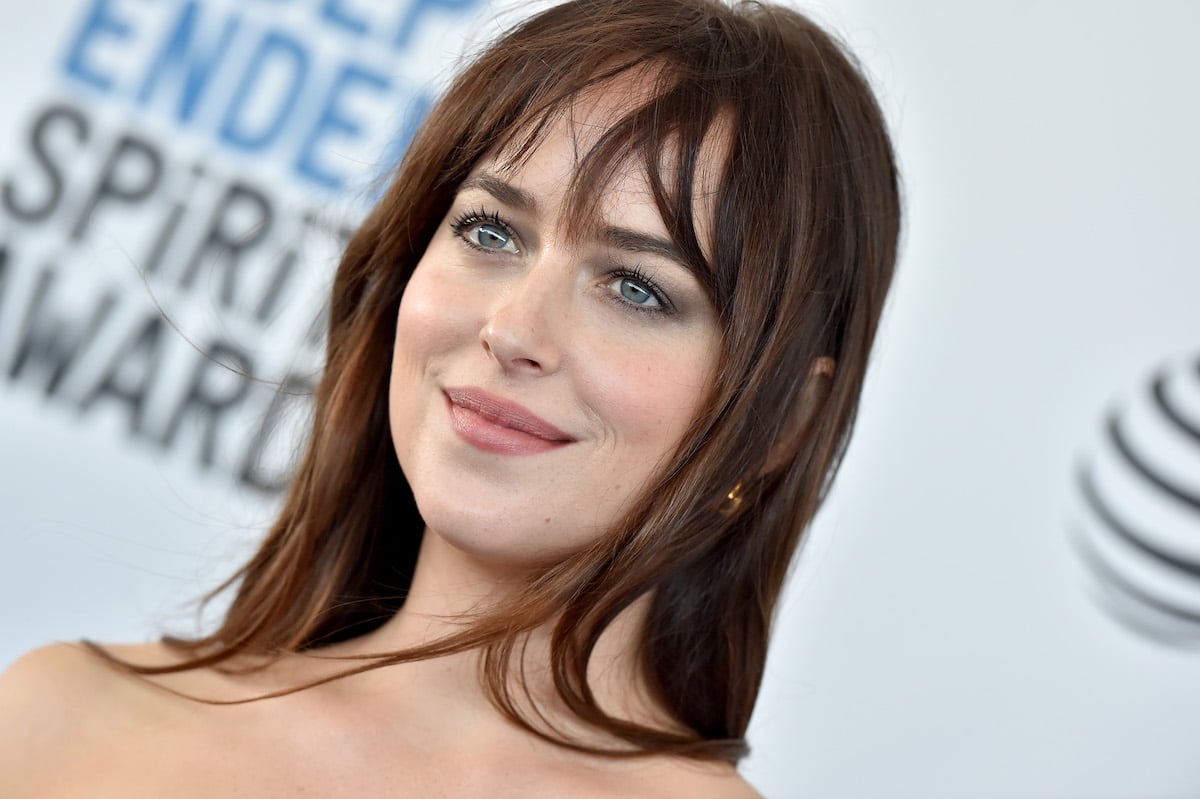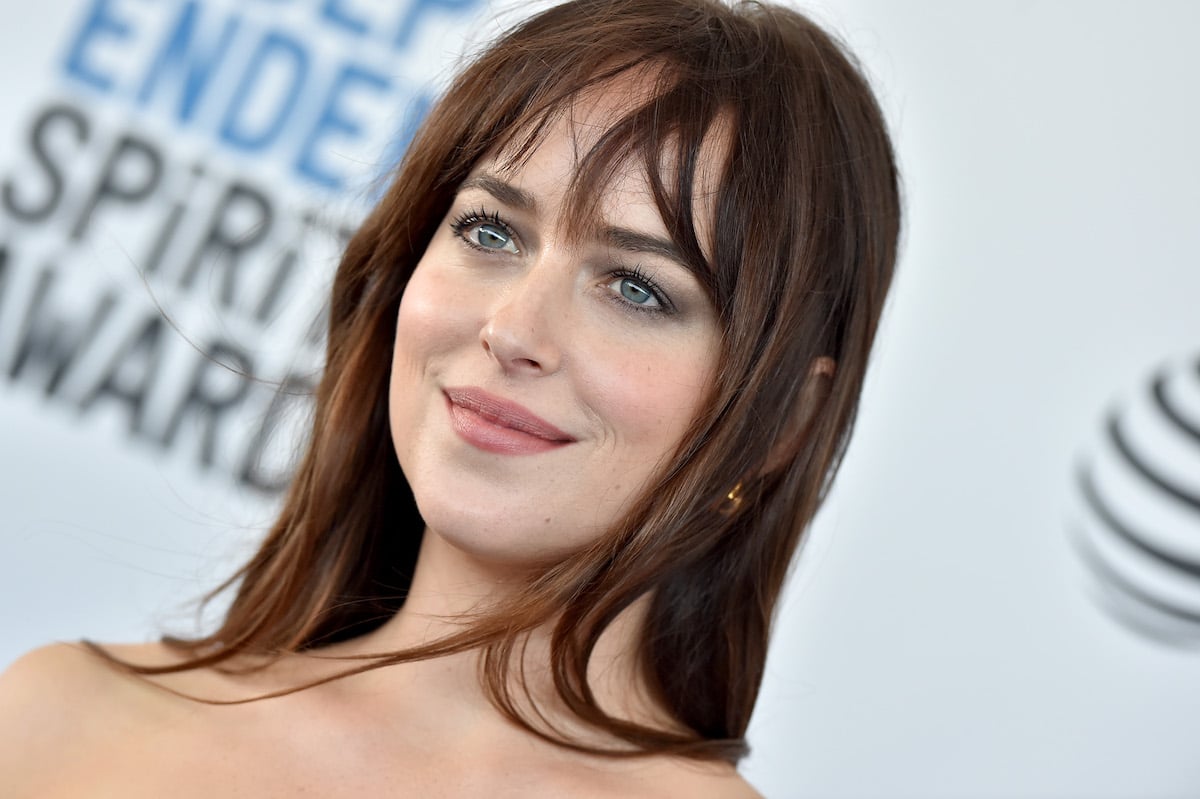 RELATED: 7 Movies That Defined Dakota Johnson's Career and Where to Stream Them
Acting is in Johnson's blood. She's the daughter of Melanie Griffith, an actor who is still active in the industry and who saw a swell of fame in films like Now & Then and Working Girl throughout the late 1980s and early 1990s.
Johnson's first film, in fact, was alongside her own mother. Both were in Crazy in Alabama, a 1999 film where she and her half-sister played the daughters of their real-life mother. 
It would be a decade before Johnson returned to acting, but she has quickly proven herself to be a rising star. She was in The Social Network in 2010 and followed it up with films like The Five-Year Engagement, Need for Speed, and Cymbeline. 
'Fifty Shades of Grey' was a risk for Dakota Johnson
RELATED: Dakota Johnson and Jamie Dornan Were Paid Shockingly Low Amounts for '50 Shades of Grey'
In 2015, Johnson took on a role that would define her career, and it was a big risk. She stepped into the part of Anastasia Steele, the lead in Fifty Shades of Grey, a sexy S&M tale that grew out of fan fiction for the Twilight series.
She starred in the role alongside Jamie Dornan, who played the film's troubled billionaire, Christian Grey. The book, written by E. L. James, has been an immensely — if somewhat surprisingly — consistent hit for a solid decade, but that doesn't mean that taking on the sexy and controversial role was a safe bet for Johnson. 
In fact, Johnson told Glamour that making the film was "the biggest sacrifice she'd ever made." She admitted that the steamy sex scenes were often cringe-worthy. The part has definitely gone on to stand out in her career, especially since she reprised the role of Anastasia for both Fifty Shades Darker (2017) and Fifty Shades Freed (2018). 
Dakota Johnson slipped something sexy from the set
While Johnson may have found some of the sex scenes for the film a little cringe-worthy, she definitely has a racy side that has shown up in other ways and kept fans talking. When an old interview resurfaced and featured Johnson talking coyly about her potential bisexuality, fans swooned. 
Johnson also admitted that there were some elements of Fifty Shades that she just couldn't leave behind. When asked about whether she took any of the wardrobe home, Johnson said, "I stole lots of the underwear – they were comfortable." That wasn't the only prop that made its way back to Johnson's home. She also snagged a flogger! She tells fans that it isn't getting much use, though: "it's in the garage with dust."