Who Is Dallas Mavericks Star Luka Doncic's Girlfriend Anamaria Goltes?
Luka Doncic has become an absolute star in the NBA. The Slovenian-born athlete was selected by the Dallas Mavericks in the 2018 draft and has been delighting fans with his play ever since. In his first season Doncic won Rookie of the Year. He followed that up in his sophomore season by being selected to the NBA All-Star game and being named to the All-NBA First Team. He also has the record for most triple-doubles in Mavericks' history.
What Doncic has done on the court is well-documented but not a ton is known about his life off the court with his longtime girlfriend. Here's more about Anamaria Goltes.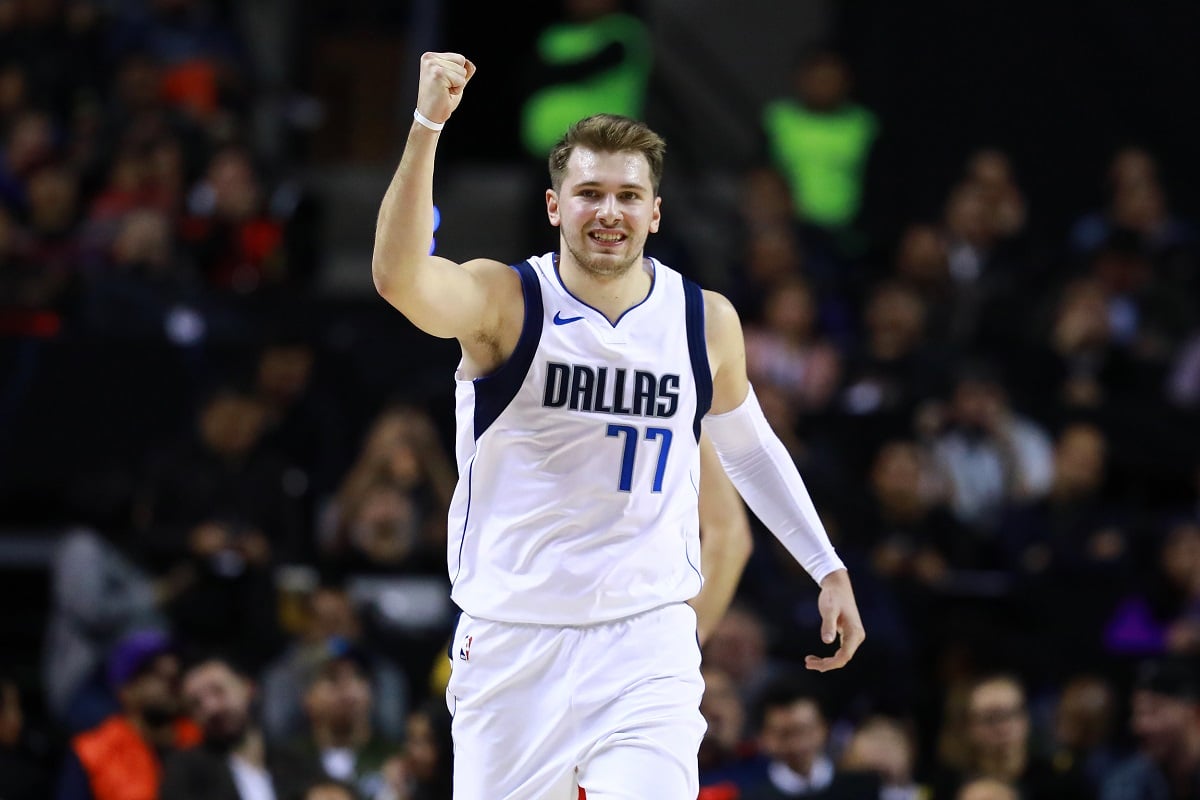 Goltes' education and occupation
Like Doncic, Goltes is from Slovenia. She was born on April 30, 1998, and has one sister.
After high school Goltes enrolled in the University of Ljubljana, where her father is also a graduate, and attended the School of Economics and Business. Goltes has done modeling for agencies like Campbell Models and Immortal Model Management. She was scouted by IMG's Instagram-based "We Love Your Genes" and that brought her to the United States.
Goltes is also a social media influencer with more than 156,000 followers and a fitness enthusiast; having created her own workout programs and promoting fitness apparel on her social media accounts.
Doncic and Goltes met when they were 12 years old
Doncic and Goltes have reportedly been dating since 2016 but they've been friends even longer than that as Goltes revealed to fans in a 2020 Instagram Q&A.  
"I answered this question like a million times," she said (per the New York Post). "We met when we were 12 years old at the seaside in Croatia. Fun fact: We still have the same group of friends we had at that time. You keep the real ones, am I right?"
During that quarantine Q&A, Goltes also admitted: "I love that I get to spend some time with Luka, Hugo, and Gia (their two dogs) … We don't get to spend that many days together because we are always working on our individual things. So being able to spend time together feels very good."
There were reports that they had broken up at one point
Back in 2018, there were a few reports that Goltes and her basketball player beau had broken up. However, after a brief split they got back together and have been going strong ever since.
One look at Goltes' Instagram shows photos of the model in Mavericks gear to support Doncic. She even dresses their canines in Mavs jerseys too.
Today, the couple lives together with their two dogs in the Lone Star State not far from the American Airlines Center where Doncic plays.
Goltes shared with a fan during her Q&A that Dallas reminds her of her home country. "Dallas is a lot like Europe," she said. "I love Dallas. It reminds me of home."
RELATED: What Is Ayesha Curry's Net Worth Compared to Her Husband Steph Curry's?