What Is Damon Albarn's Net Worth?
Damon Albarn has worked in the music industry for years. What is his net worth in 2022?
Damon Albarn has been working in the music industry for decades. And throughout that time, the British rocker has been behind hit songs from his bands Blur and Gorillaz.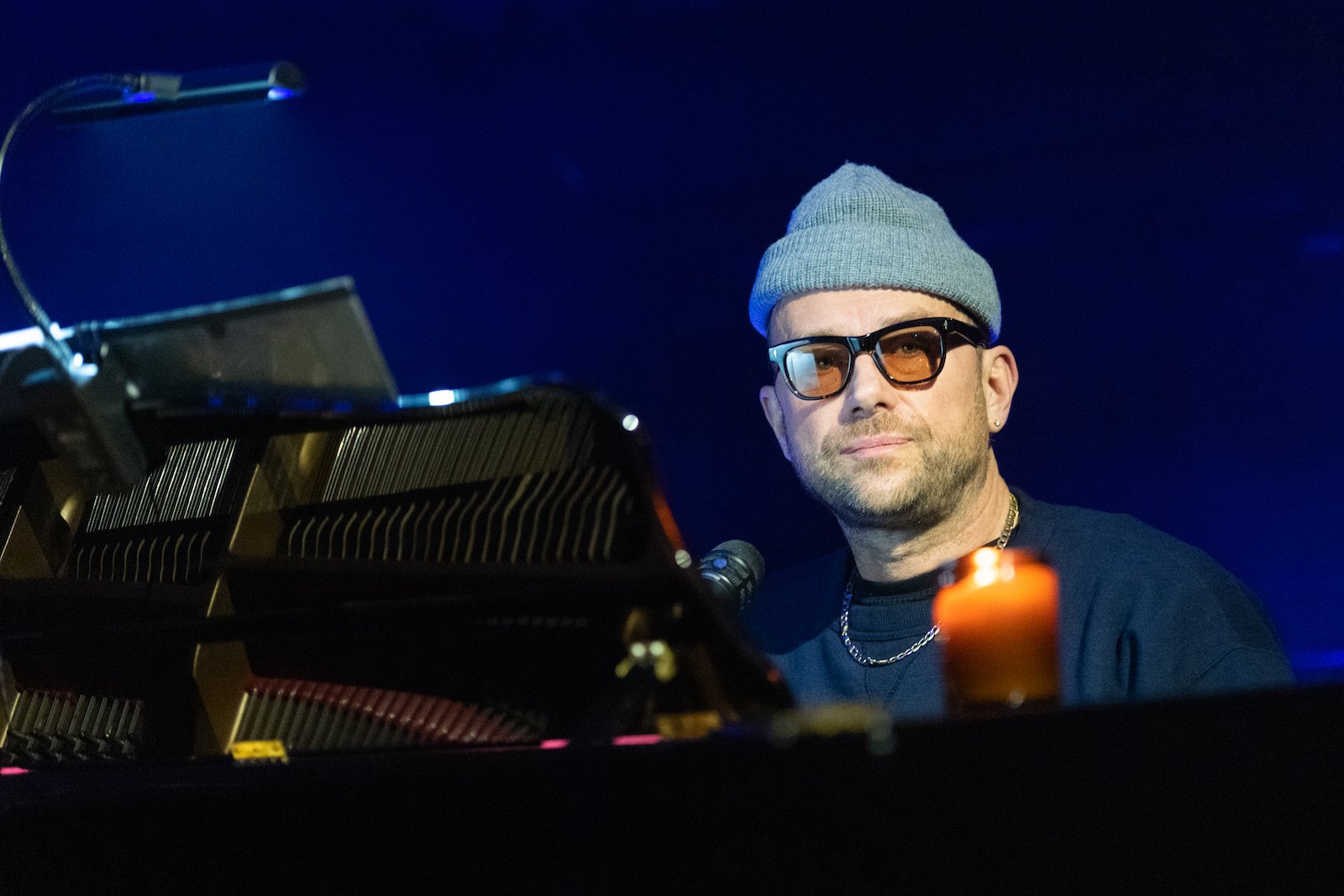 Damon Albarn is the lead singer for Blur and Gorillaz
Albarn was interested in music from an early age. He started playing guitar, piano, and violin in his childhood and quickly gained an interest in writing music; one of his compositions even received recognition at the UK's nationwide Young Composer of the Year competition.
In the late 1980s, he formed the band that would eventually become known as Blur. They released their debut album Leisure in 1991. Throughout the 1990s, they popularized the Britpop genre both in the UK and around the world thanks to albums including Modern Life Is Rubbish, Parklife, and The Great Escape. The Parklife album included their smash hit "Girls & Boys", which went on to reach No. 59 on the Billboard Hot 100 chart — their highest-charting song in the US to date.
By the time the group disbanded in the early 2000s, Albarn had already moved on to his next creative venture: the virtual band Gorillaz. As with Blur, Albarn served as the group's lead vocalist. The group's hit 2006 song "Feel Good Inc." with De La Soul was a smash hit and even earned Albarn his first and only Grammy Award for Best Pop Collaboration.
Albarn was awarded the coveted Order of the British Empire (OBE) for his service to music.
Damon Albarn's net worth in 2022
With more than 20 total projects to his name, Albarn has put in years of work in the music world. And since rising to prominence with Blur in the early 1990s, Albarn has racked up a sizable net worth.
According to CelebrityNetWorth, Albarn is worth an estimated $40 million today, or nearly £30 million in his home country.
Damon Albarn's career in 2022
Today, Albarn has largely remained out of the spotlight. But in January 2022, his name was thrust into the headlines after he did an interview with the Los Angeles Times in which he alleged that Taylor Swift has some help when she writes her songs. "She doesn't write her own songs," Albarn said plainly, explaining that she uses co-writers.
Swift didn't waste any time in responding on Twitter. "I was such a big fan of yours until I saw this," she said. "I write ALL of my own songs. Your hot take is completely false and SO damaging. You don't have to like my songs but it's really f***** up to try and discredit my writing. WOW."
Albarn defended himself in a tweet of his own. "I totally agree with you," he admitted. "I had a conversation about songwriting and sadly it was reduced to clickbait. I apologize unreservedly and unconditionally. The last thing I would want to do is discredit your songwriting. I hope you understand."