Damon Dash on R. Kelly and Aaliyah's Marriage: 'I Knew All of That'
Damon Dash says R. Kelly's arrest and trials are a long time coming. Dash dated Aaliyah before her death and says Aaliyah didn't shy away from the hurt her past relationship with Kelly caused.
Damon Dash is holding nothing back in terms of his dislike for disgraced R&B singer R. Kelly. Dash says he personally witnessed the remnants of Kelly's alleged abusive behavior from his relationship with the late singer Aaliyah. Dash dated Aaliyah until her death in 2001 and says she opened up about how the relationship with Kelly affected her.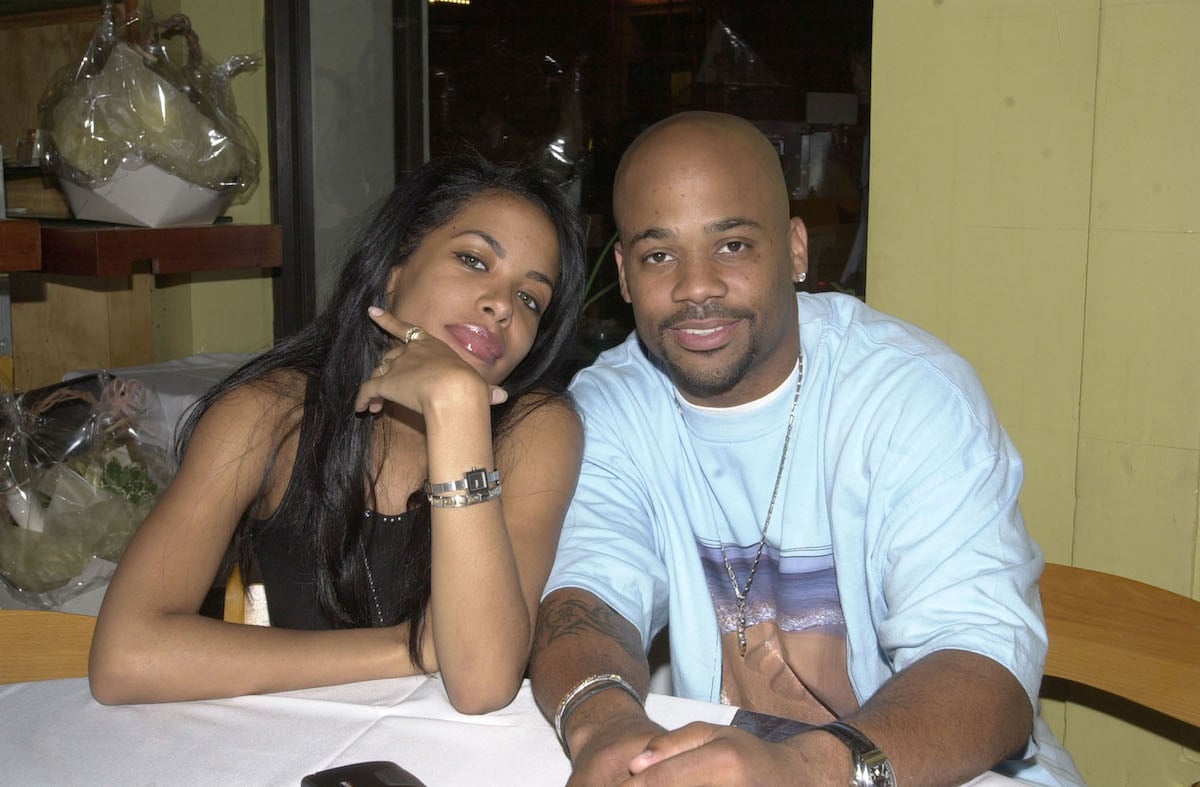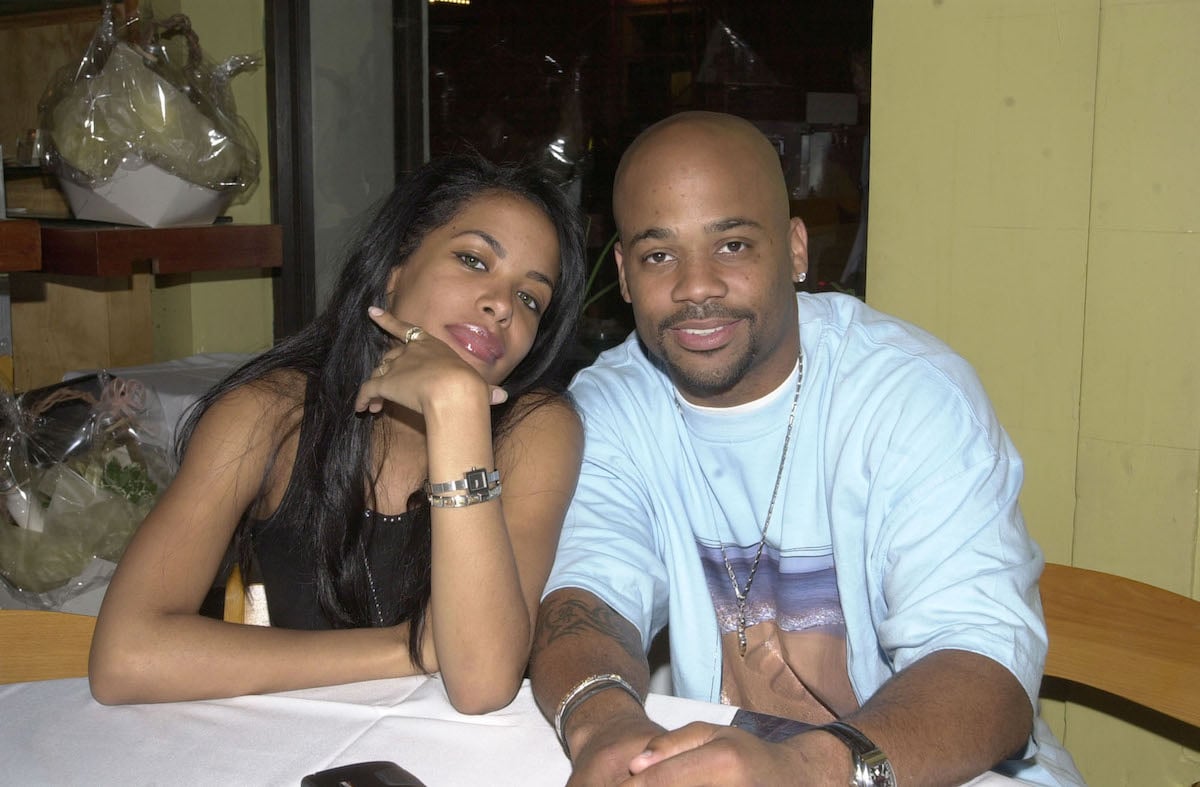 Damon Dash says Aaliyah confided in him about her relationship with R. Kelly
According to Dash, Aaliyah didn't keep her past relationship a secret from him during their love journey together, despite her denying being involved with Kelly publicly. 
Related: Sinbad Ended His Friendship With R. Kelly When Kelly Married Aaliyah
"I knew all of that," he says about Kelly and Aaliyah's 1994 illegal marriage in a recent interview with Entertainment Tonight. "[We talked about it] lightly. We talked about it up to the point where it hurt. And then she said, 'I don't wanna talk about it no more. Leave it alone.' And when she would – I kind of didn't want to know because – I would have to respect her wish no matter what and her wish was, 'Leave it alone, let me heal, let me rest. I'm in love, let's just enjoy this.'"
Dash is clearly disgusted by the dozens of accounts of abuse from other alleged victims of Kelly's predatory behavior. "I was just shocked at how long he got away with it and how many people turned and looked the other way," he says. "How many people were still involved with him in any other way, knowing all of those things."
Damon Dash says Aaliyah held no ill will toward R. Kelly
Dash first revealed that Aaliyah never fully recovered from the trauma of her relationship with Kelly during his interview on the Lifetime docuseries Surviving R. Kelly.
"She was a good soul, a good girl," he said. "She wasn't even so resentful 'Like let that man live, but keep him the f— away from me' – that's all she wanted. She was just happy to be away." 
Related: R. Kelly Just Cited Aaliyah's Death As A Reason He's Not a Threat To His Alleged Victims In Prison Release Request
Furthermore, he says Aaliyah should have been protected more throughout the ordeal.
"Aaliyah was like the sacrificial lamb for all of that," he continued. "I know the whole story, I know it was the cover-up and all of that. But how does that cover it up, it just made the conversation less crazy, 'Oh he married a child?' – that was a headline! That was something talked about like it was normal – it wasn't like 'Ill disgusting, you married a 13-year-old' – it was like 'Oh, you married Aaliyah?'"
The hip hop mogul says R. Kelly is responsible for his fallout with Jay-Z
Jay-Z and Dash's fallout is one of the most known in hip hop history. Many assumed it was due to jealousy over Jay-Z's rise to mainstream. Others thought it was due to Jay-Z allegedly dating Aaliyah, only for her to end up with Dash. 
While Dash did confirm there was something between Aaliyah and Jay-Z at one point, he says their fallout had nothing to do with Jay-Z losing the girl of his dreams. Instead, Dash says he lost respect for Jay-Z after he worked with Kelly on a joint album and tour, The Best of Both Worlds. Dash says Jay-Z was aware of Aaliyah and Kelly's past.
"I really am not on the Best of Both Worlds – I didn't go to a show – I didn't have my name on any of that," he told Hip Hop Motivators. "I was in 'Fiesta,' but only because Aaliyah said she wanted me to do it that way. I know I'm not f—— with that. I knew, morally, we [Jay-Z and Dash] weren't the same…To me, Roc-a-Fella was defunct. It was over. I couldn't f— with it. It was something that, to me—I don't wanna say 'unforgivable,' but I couldn't understand it."