Damon Dash Reveals How R. Kelly Is Part Of The Reason His Business Relationship With Jay-Z Ended on 'Surviving R. Kelly'
Damon Dash has been in the headlines lately for ongoing issues related to his divorce and child support battle. Aside from that, he's been a trending topic as of late for being one of the people closest to singer Aaliyah willing to discuss her former marriage to disgraced singer, R. Kelly.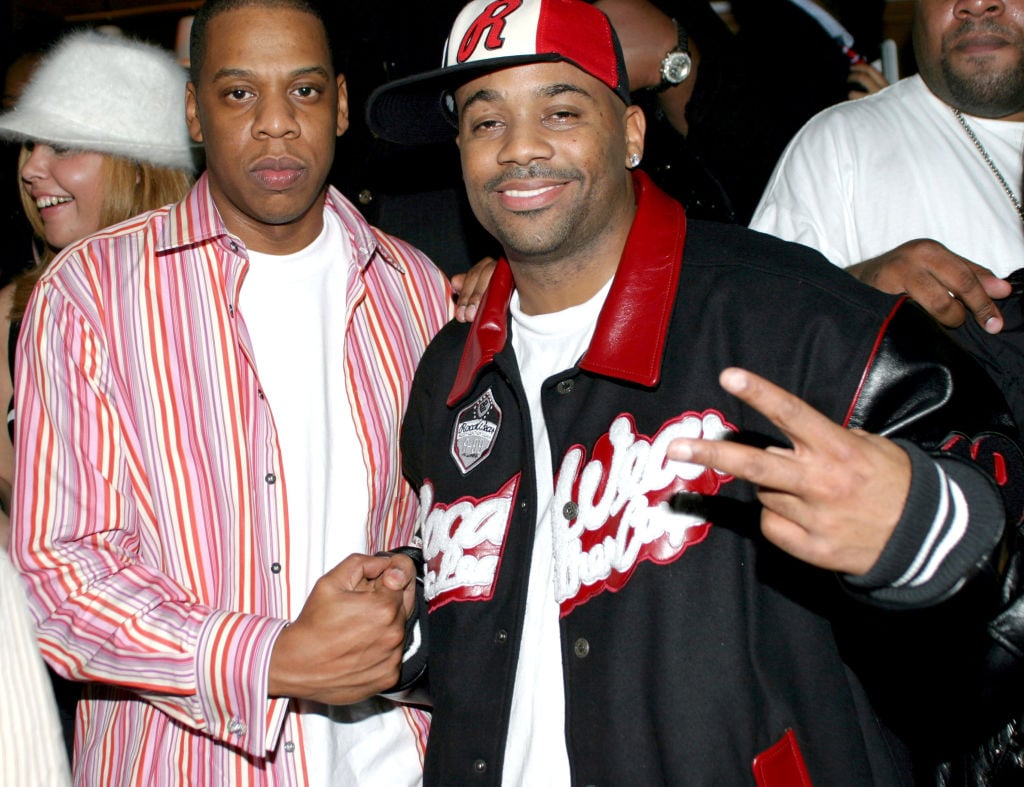 Kelly married the singer when she was just 15-years-old and he was 27. The marriage was later annulled by Aaliyah's parents after they removed her from Kelly's camp. Aaliyah nor her family ever admitted that the marriage was real. 
Dash has told a very different story. He was recently featured in the second half of Lifetime's docuseries, Surviving R. Kelly. He admitted that during the course of his romantic relationship with the singer, Aaliyah confided in him that Kelly was a "bad man" and that she wanted to keep her past with him under wraps because it was too painful. 
Dash also revealed that the reason his business relationship ended with his former long term partner Jay-Z, is because the rapper worked with Kelly despite knowing his history with Aaliyah and other underage girls.
Damon Dash talks about R. Kelly and Aaliyah's relationship in 'Surviving R. Kelly'
Dash is one of the first in Aliyah's inner circle to ever speak on her former relationship with Kelly. In the docuseries, Dash explains that while Aaliyah never revealed all intimate details of her time with Kelly, he knew from the little she shared that it scarred her to a certain degree. TMZ shared a clip of Dash speaking on the situation. 
"She was a good soul, a good girl," he began. "She wasn't even so resentful 'Like let that man live, but keep him the f**k away from me' – that's all she wanted. She was just happy to be away."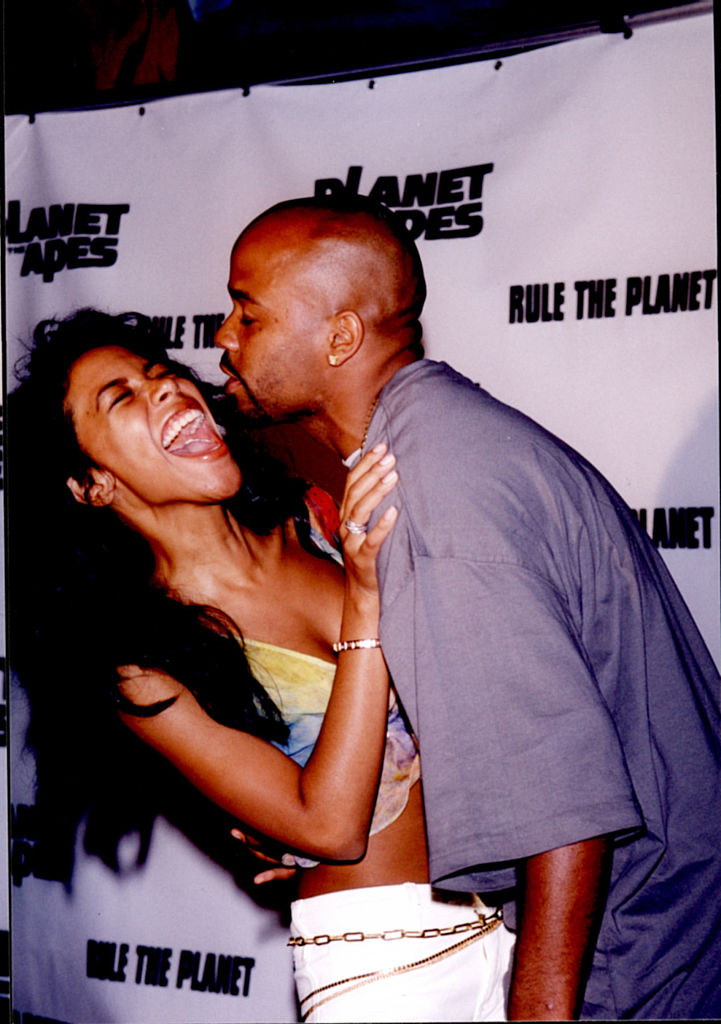 He also feels that by no one ever intervening earlier, that not only did other victims suffer, but Aaliyah suffered long term as well.
"Aaliyah was like the sacrificial lamb for all of that," he said. "I know the whole story, I know it was the cover up and all of that. But how does that cover it up, it just made the conversation less crazy, 'Oh he married a child?' – that was a headline! That was something talked about like it was normal – it wasn't like 'Ill disgusting, you married a 13-year-old' – it was like 'Oh, you married Aaliyah?'"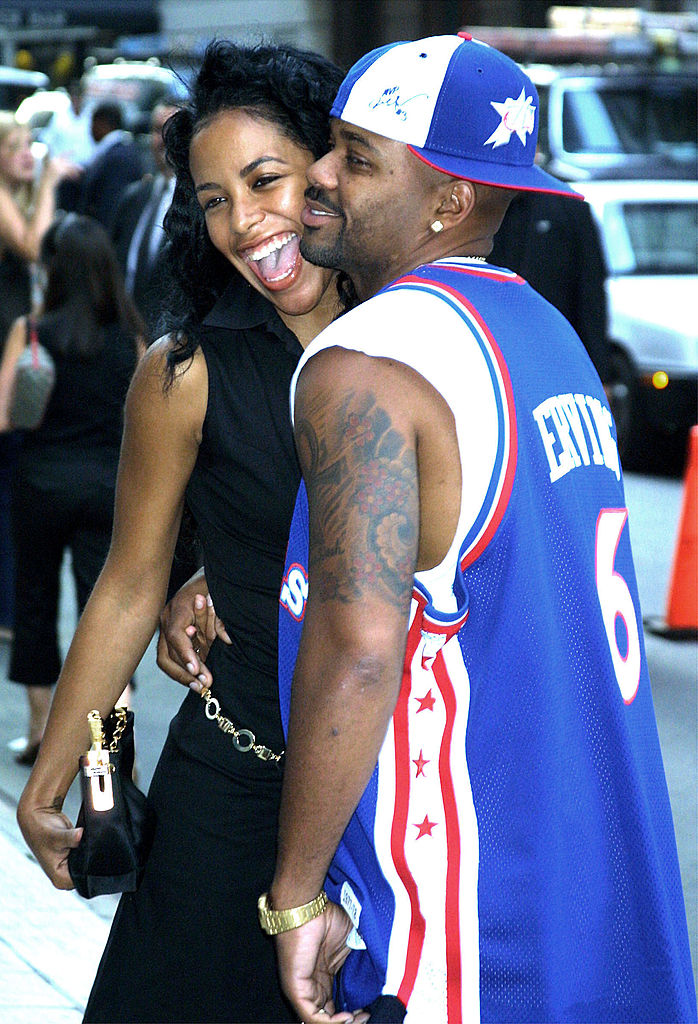 The producer of his segment corrected Dash on Aaliyah's age during the marriage and informed him that Aaliyah was 15 and not 13 at the time of their nuptials m. Dash shot back and let him know that both ages were unacceptable. 
Damon Dash says that he stopped working with Jay-Z because Jay-Z worked with R. Kelly
Many believed that jealousy tore Jay-Z and Dash's relationship apart. It was widely speculated that as Jay-Z's star rose and he became a focal point of Roc-a-Fella Records that Dame became envious. It was also thought that because Aaliyah once allegedly dated Jay-Z, that caused issues between the two.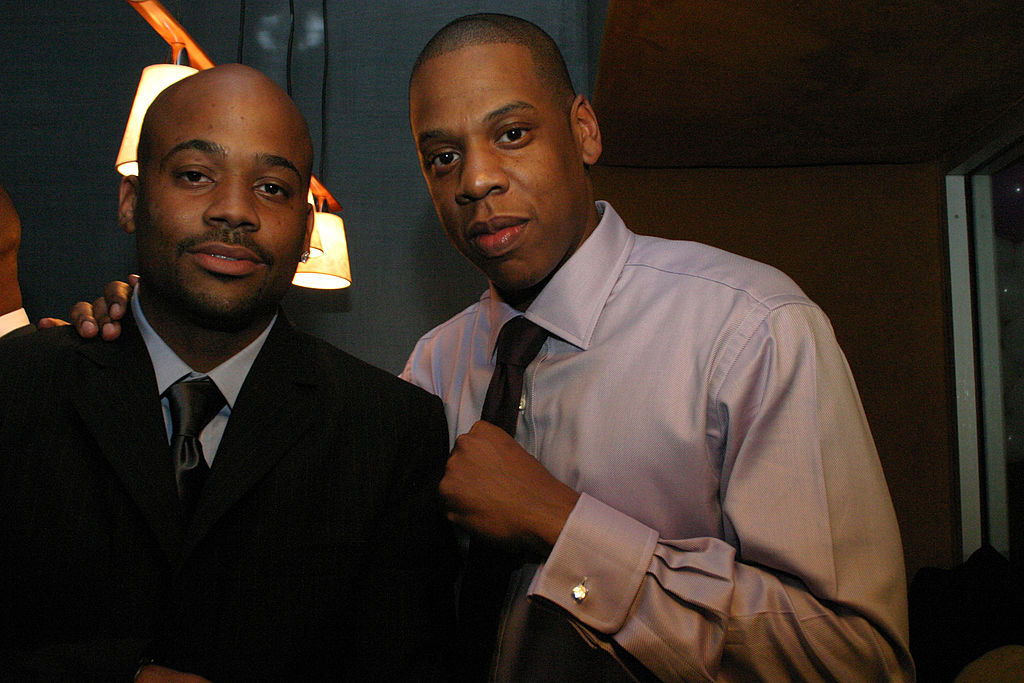 Dash has confirmed that Aaliyah and Jay-Z were linked at one point. During a December 2018 interview with Page Six, Dash said that Jay-Z tried to date Aaliyah. 
"He tried very hard," Dash said. "Everybody was trying to get to Aaliyah—it was not just Jay. I did not know Jay was trying to holler at her, but then it just happened like that. He was trying, I was trying. Everybody was trying — he was going hard."
But despite the fact that Dash got the girl that his friend wanted, it wasn't what drove them apart. Instead, Dash said that Jay-Z working with Kelly is what drove a wedge between them. Kelly and Jay-Z did a joint album and tour, The Best Of Both Worlds, while Jay-Z was still signed to Roc-a-Fella.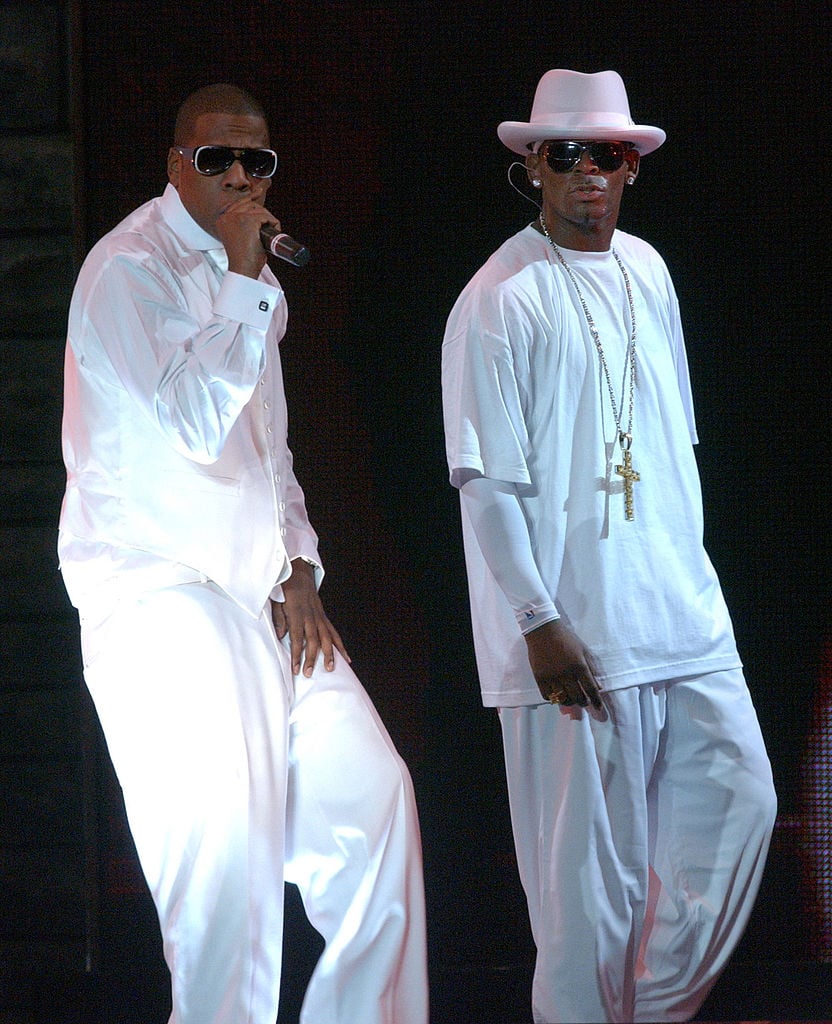 "I really am not on the Best of Both Worlds. I didn't go to a show. I didn't have my name on any of that. I was in 'Fiesta,' but only because Aaliyah said she wanted me to do it that way," Dash told Hip Hop Motivators. "I know I'm not f**king with that. I knew, morally, we [Jay-Z and Dash] weren't the same… To me, Roc-a-Fella was defunct. It was over. I couldn't fuck with it. It was something that, to me—I don't wanna say 'unforgivable,' but I couldn't understand it."
The tour was also chronicled in the series. Unfortunately, as noted in the series by famed journalist Jim DeRogatis, Aaliyah's family are still unwilling to speak about the marriage out of a commitment to protect the late singer's legacy. As Dash's analogy, the sacrifice appears to have caused more harm than good. Regardless, Kelly is currently awaiting trial for his alleged crimes that have taken place over the last three decades.