Dan Aykroyd Calls 1 Film His 'Best Work,' But It's Not 'Ghostbusters' or 'Blues Brothers'
Ghostbusters fans will get to see cameos from OGs Dan Aykroyd, Ernie Hudson, and Bill Murray when Ghostbusters: Afterlife arrives on Nov. 19. Aykroyd co-wrote the original film, but he also had a major hand in other classic '80s characters.
For example, The Blues Brothers — formed by Aykroyd and John Belushi — made their debut on Saturday Night Live. The famous duo became a touring band and then jumped to the silver screen in a feature film. Some of Aykroyd's most popular movies include My Girl, Trading Places, Driving Miss Daisy, and Coneheads. However, there's one that he's deemed his favorite.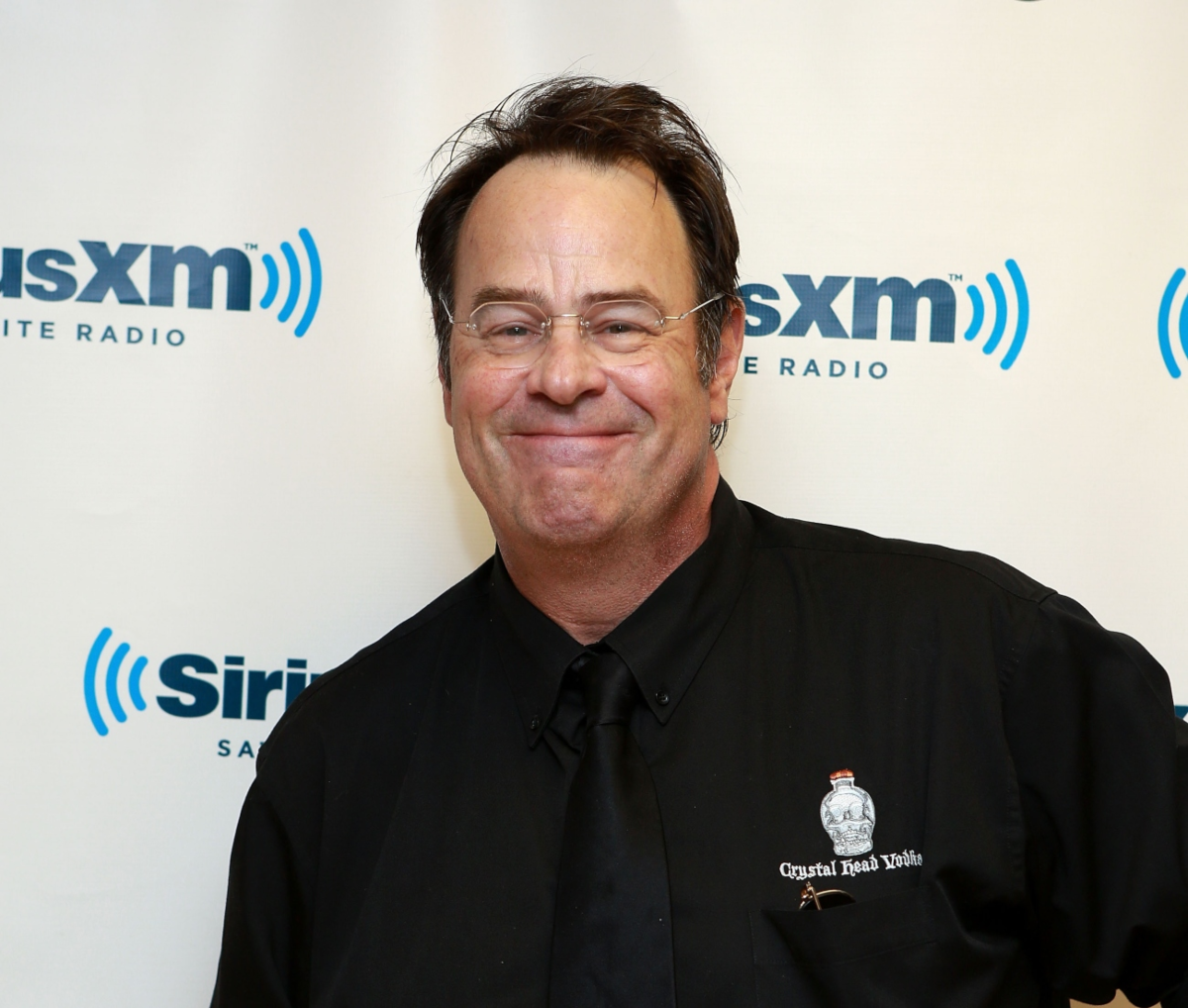 Dan Aykroyd favors 'Coneheads' above his other movies
Aykroyd has over 100 acting credits to his name, and as a writer, he's created memorable characters almost out of thin air. Remember the Coneheads? First introduced on SNL in 1977, Beldar (Aykroyd), Prymaat (Jane Curtin), and Connie (Laraine Newman) were aliens who landed on Earth and caught attention with their cone-shaped heads.
Beldar was an undercover spy from the planet Remulak, but the family did their best to integrate themselves with Earthlings. The bit became a regular fixture on SNL, and in 1993, they received their own movie: Coneheads. It happens to be Aykroyd's top pick.
During an interview with Parade, he reflected on his career and explained why he loves the film. "It's by far the best work I have ever done and will ever do," he said. The actor also joked that he has a kinship with aliens because of his heterochromia and webbed toes. "I'm very close to the alien spirit and ready for them to arrive!"
Beldar is one of Aykroyd's favorite characters, and it's one he wouldn't mind playing again.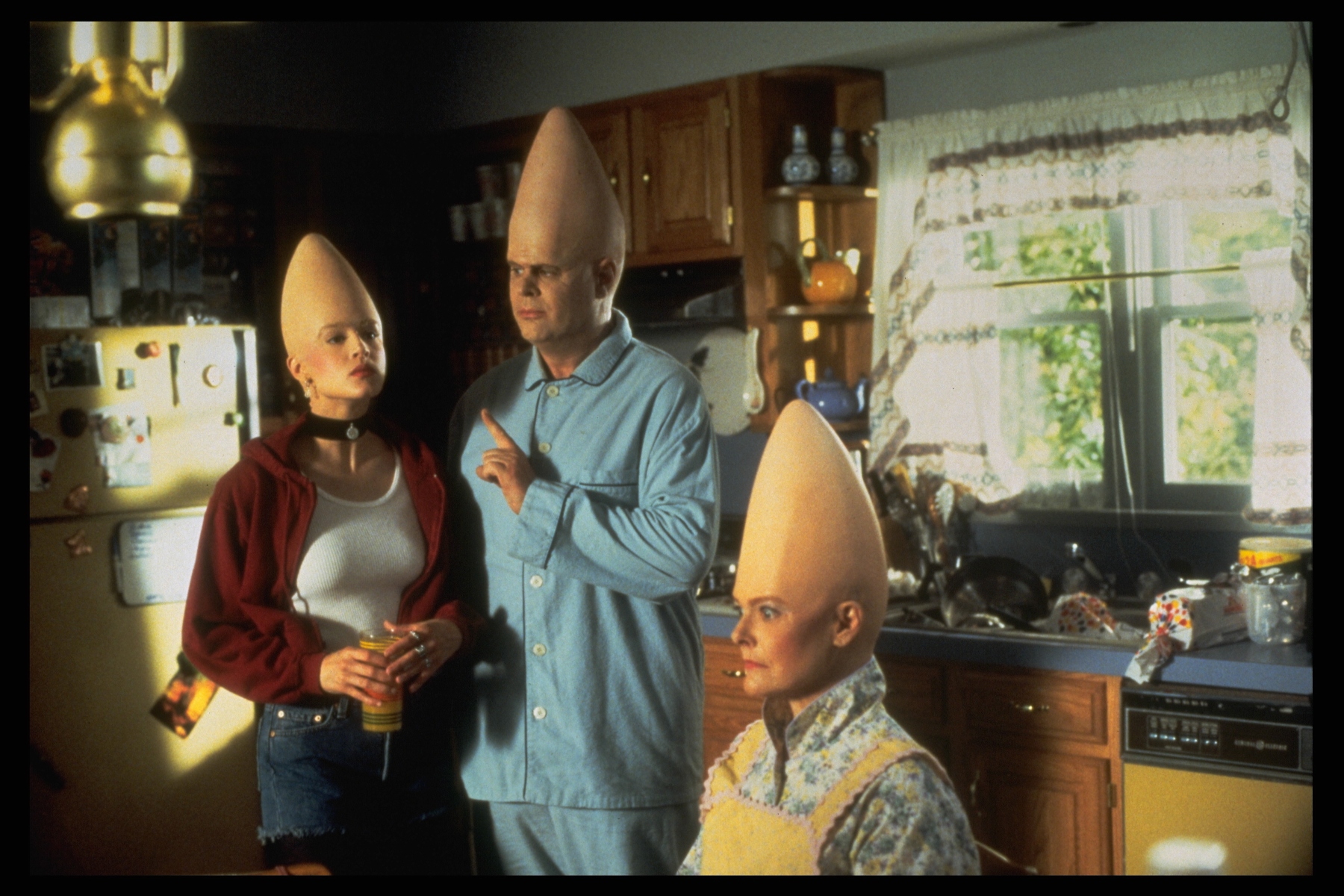 Aykroyd had a tantrum on the 'Coneheads' movie set
For a moment, Aykroyd recalled an instance when he lost his cool on the Coneheads set. He regaled the tale to Parade about having a fit and throwing a fax machine on the ground. According to a 1993 UPI article, he reportedly became angry at a Paramount Studios security guard who chastised a crew member for exceeding the 8-mph speed limit on the lot.
He entered the guard station and threw some things around. The most interesting part of the story is that Aykroyd was dressed in full Conehead gear — even the headpiece. Sit with that visual for a moment.
Fans can still watch 'Coneheads'
As excited as viewers are to see Aykroyd in Ghostbusters, diehard fans can share his joy for Coneheads by streaming it on Paramount+ or Amazon Prime. The film follows the family as they arrive on Earth, make friends, and launch their own business. Stranded on our planet, they find a way to make things work, even changing their names and country of origin to fit in.
The comedy shows their challenges with discrimination, a relentless villain, and mundane activities like going to the dentist. For those who want to relive the Coneheads' glory days on SNL, old episodes are available to stream on Peacock or Hulu — with or without one's parental units.