Dan Harmon on the Creative Clashes He Experienced While Working on 'Community'
Dan Harmon on the creative differences he experienced working on 'Community,' both with executives and actor Chevy Chase.
Before Dan Harmon co-created Rick and Morty, he was the creative mind behind Community. NBC fired the showrunner after season 3, only to bring him back for season 5. In a May 2021 interview with MSNBC, Harmon went into his time working on Community — if he "cared too much" and about the creative clashes he experienced.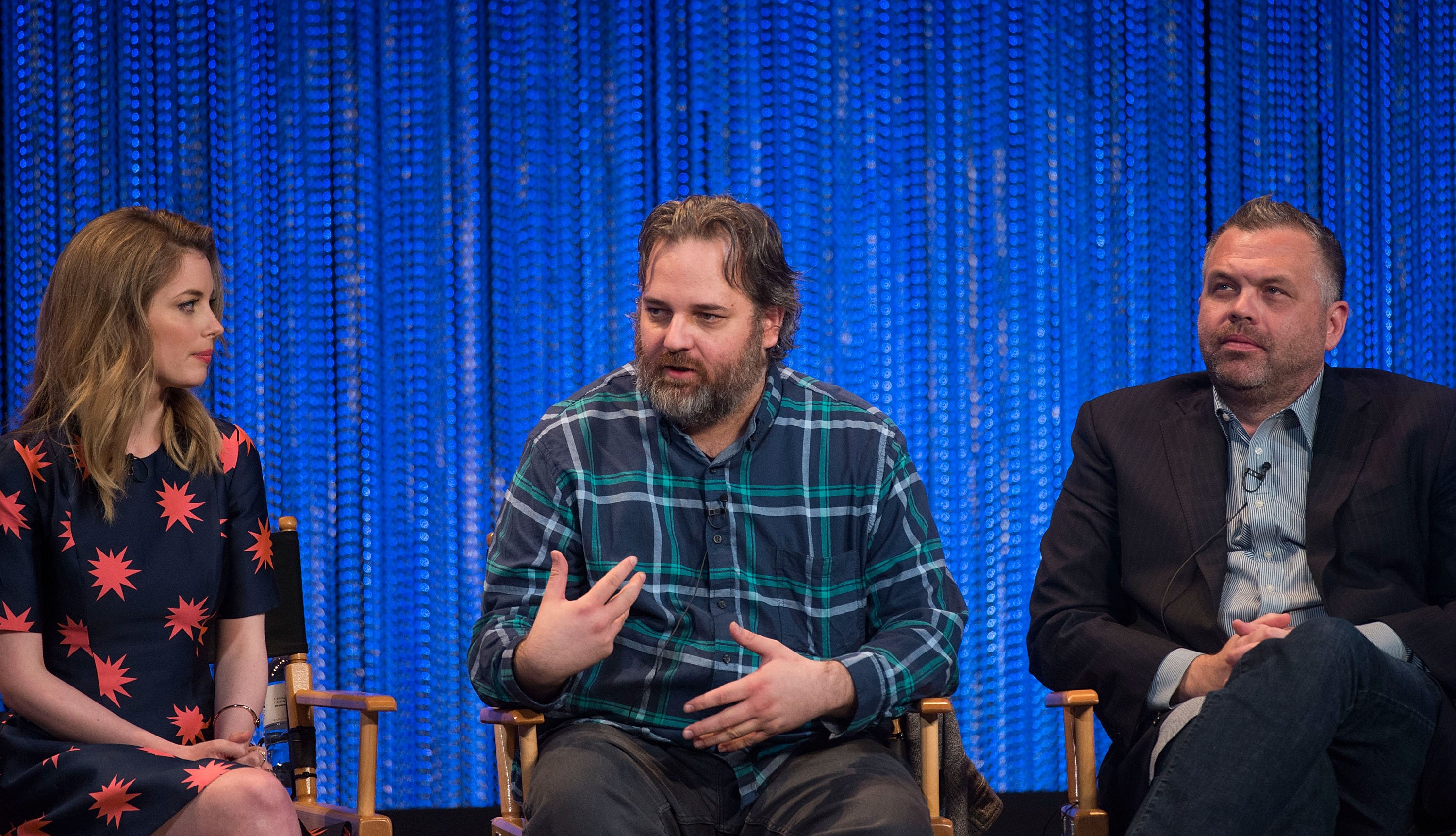 Dan Harmon's creative differences with NBC on 'Community'
"No, I don't want to cast The Situation from 'Jersey Shore' in an episode of Community on the off-chance that that's somehow gonna cause a spike that's gonna keep someone from getting fired," Harmon said.
That's something that really happened.
Harmon repeatedly clashed with the show's executives, which eventually led to his removal after season 3.
"I felt like we were living in an industry in decline and that I probably wasn't cut out to be a primetime broadcast showrunner," he said. "I had lucked into the job. I had done my best, tried my best creatively to execute a show that my benefactors recognized as being the job done right. I wasn't good at that creatively."
Often, it came down to Harmon's desire to tell different kinds of stories than what executives told him to write about.
"For me to continue to break stories about credit cards and haircuts when what's happening in my head is I want to tell a story about loneliness or the difference between reality and not reality," he said.
Dan Harmon's feud with Chevy Chase, who played Pierce on 'Community'
Harmon didn't always see eye to eye with Community executives. He also didn't always see eye to eye with one cast member: Chevy Chase, who played Pierce. Harmon previously said that Chase would sometimes not film scenes because he thought they weren't funny. During a season wrap party, Harmon had his crew chant "F— you, Chevy." In response, the actor left Harmon an aggressive voicemail about the incident.
Then, in 2018, GQ reported that Chase became "pissed at Harmon again" over a New Yorker feature about Donald Glover, which quoted the showrunner saying Glover's success made Chase jealous.
"Ever since the Chevy voice-mail thing, the sensation of having a scandal or feud with another person really makes me sick to my stomach," Harmon told GQ.
But that was three years ago. Harmon and Chase have seemed to stay out of headlines since.
Dan Harmon admits he cared too much while working on 'Community'
In his May 2021 interview with MSNBC's Ari Melber, Harmon answered if he "care[d] too much" while working on the show.
"Too much to be broke," he joked, pointing finger guns. "Talk to the Emmy."
"I cared too much for Sony Television—shoutout to them, still in business with them—in the era when I was producing a broadcast NBC sitcom," Harmon continued. "I was at my office at 3 in the morning with a glass of booze in one hand and a dry erase marker in the other and an empty office literally crying as I broke a story for episode 3 or 4 of season 1 of Community. That was caring too much."
That being said, Harmon doesn't know if he'd do it any differently if he could go back. The story turned out how it turned out because of how he was.
"From my perspective now and from their perspective then, it's hard to say whether I should have done it differently," he said.