Dan Levy of 'Happiest Season' Lands Netflix Deal For Film and Television, Calls It a 'Full Circle Moment'
Happiest Season actor and Schitt's Creek series creator Dan Levy has new things in the words. The comedian, actor, producer, and writer has just announced a deal with Netflix to produce upcoming films and television series. Here's what we know so far.
Dan Levy is no stranger to the entertainment industry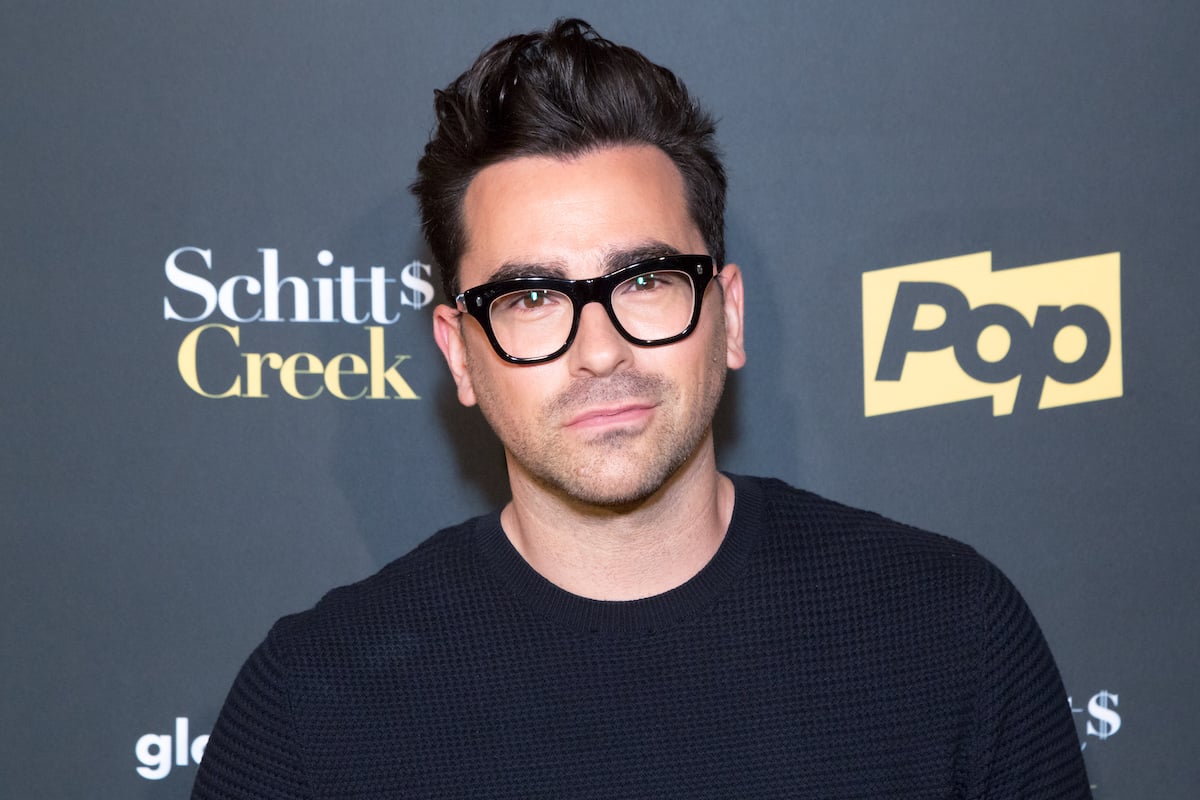 Levy is no stranger to Hollywood. His father, Eugene Levy, is a comedy legend from Canada known for quirky roles in Christopher Guest's mockumentaries. You might recognize him from Best in Show (2000,) for instance. He also appeared in For Your Consideration (2006,) A Mighty Wind (2003,) and Waiting For Guffman (1996.) 
Eugene and Dan Levy created what he is currently best known for — CBC/Pop TV and Netflix's Schitt's Creek. The show starred the two Levys alongside Catherine O'Hara and Annie Murphy. They're the formerly wealthy Rose family. As a result of their financial losses, they relocate to their previously purchased run-down town. 
In an interview with The New York Times, Eugene Levy said that Dan's "sensibility has really carried the show into a lovely area of recognition, in terms of critical recognition, in terms of emotional recognition, what he's done for the L.G.B.T.Q. community."
Moreover, Schitt's Creek completed six seasons and began raking in awards. It wound up elevating from cult status to mainstream phenomenon and ultimately swept the 2020 Emmys. That same year, Dan Levy appeared alongside Kristen Stewart in the movie Happiest Season; and his transformation as a major industry player was complete. 
Dan Levy just signed a significant film and TV deal with Netflix 
Now, Levy is moving on to new projects. According to Variety, the actor signed on to create both movies and films for streaming network Netflix. Production on the first movie is to begin in July of 2022. All four lead actors won in their respective categories. The show also raked in awards for writing and directing and scored an overall victory for Outstanding Comedy Series. 
A previous deal with ABC Signature will need to expire before turning his attention toward work for the streamer. Dan Levy's original content will begin with an as-yet-untitled romantic comedy.
"Netflix offered Schitt's Creek a second home at just the right time and opened the doors to a whole new audience for us," read a statement by Dan Levy. "Watching the show thrive there has only enhanced my excitement about continuing to tell specific, meaningful stories with them in both TV and feature film. A full circle moment."
Netflix executives called Dan Levy an 'incredible all-around talent' 
Per Variety, head of global film Scott Stuber and head of global series Bela Bajaria, both of Netflix, issued their own statement about the deal. The two weighed in on the talent Levy again brings to the table for the streaming network.
"Dan Levy is an incredible all-around creative talent, who thoughtfully approaches every story with a meaningful perspective," wrote Bajaria and Stuber. "His work on Schitt's Creek charmed audiences around the world and we're thrilled to partner and create new films and shows with Dan."
RELATED: After 'He's All That' Success, Tik Tok Star Addison Rae Signs a Multi-Picture Deal With Netflix