Danai Gurira Reveals Her Favorite 'Walking Dead' Scene Ever
Michonne's journey on 'The Walking Dead' is ending, and Danai Gurira stopped by EW to dish about her experience and her all-time favorite Michonne scene.
Danai Gurira joined The Walking Dead in Season 3 as the katana-carrying, butt-kicking, walker-slaying Michonne. She burst onto the scene as Andrea's companion and became The Governor's nemesis. It took Rick and the team a while to warm up to the fierce warrior. But fans were immediately charmed by both Michonne and the actress who brought her to life.
Now her chapter is coming to an end in Season 10, and Gurira is saying farewell to the beloved character. She recently stopped by Entertainment Weekly and spoke in-depth about her all-time favorite scene from The Walking Dead.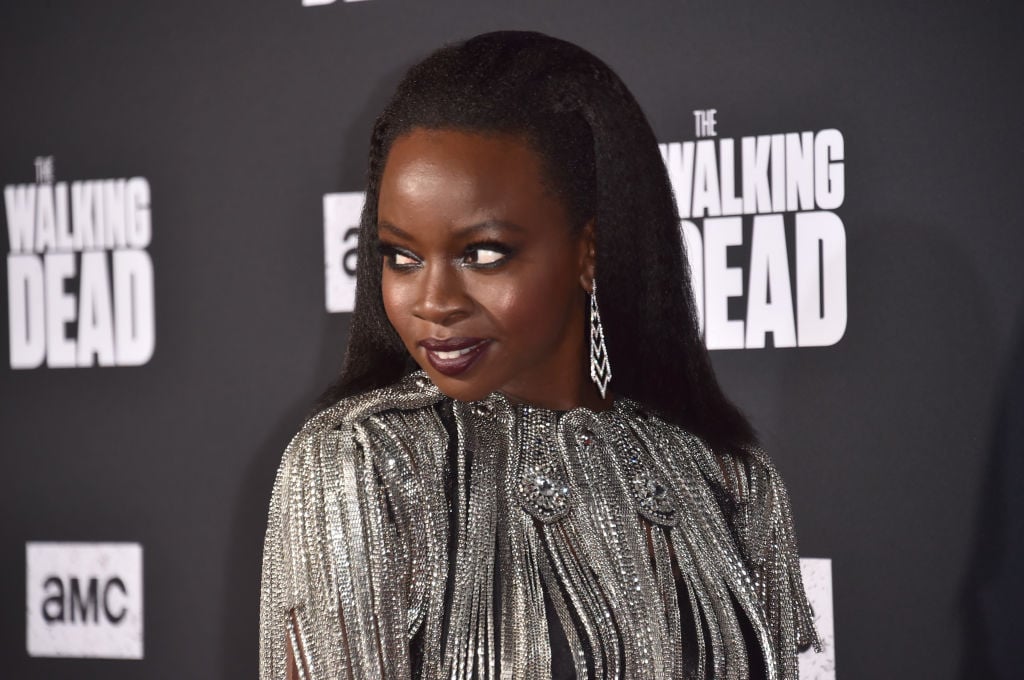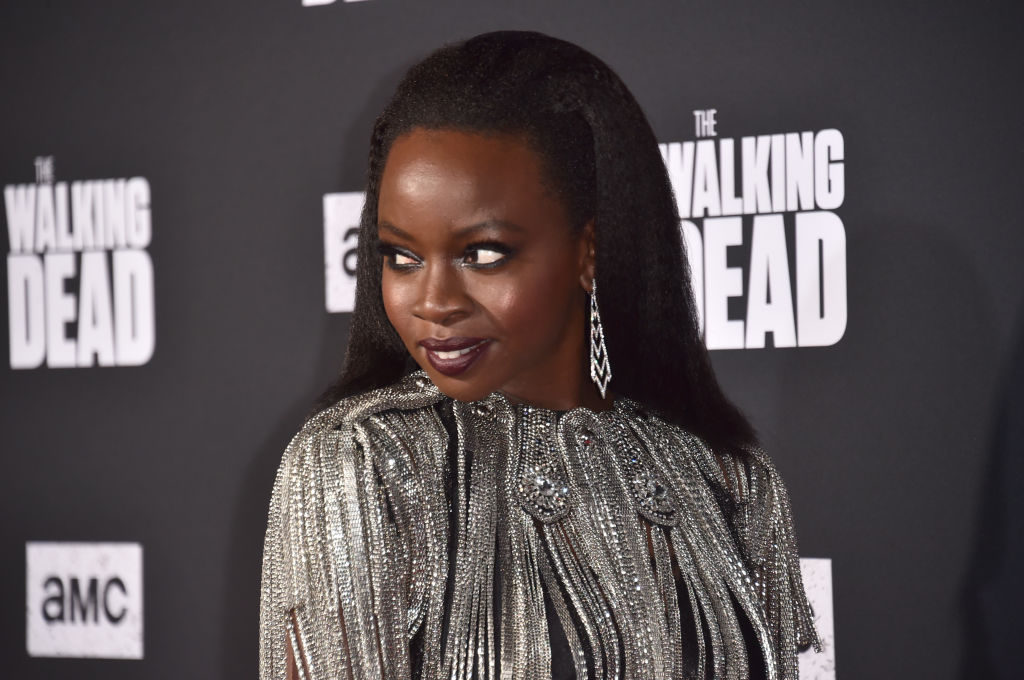 Danai Gurira's comic-inspired action
Like most characters in The Walking Dead, Michonne was ripped straight from the comics. Fans eagerly anticipated her introduction, and Gurira's portrayal of the popular graphic novel hero did not disappoint.
From epic battles to gritty hand-to-hand brawls, Gurira has been a significant player in some of the most memorable scenes on the show. Her character has taken out a walker horde with a clothesline, bludgeoned baddies inside a church, and weaponized a shard of glass to blind an enemy in one eye. While these scenes rank as some of Michonne's boldest moves, Gurira places a different scene in the top spot.
Danai Gurira shot her favorite scene in a horde of walkers
In an interview with Entertainment Weekly, Gurira describes her "favorite Walking Dead scene ever," which is in Season 4 Episode 9, 'After.' In this episode, the survivors must deal with the aftermath of an attack on their home base, a fortified prison. Following the skirmish, the building was overrun with walkers and, therefore, uninhabitable. After the battle, the members of the group found themselves separated and desperate to reconnect.
Michonne spent most of the episode alone and seemingly dejected, with two neutered walkers serving as her only company and protection. She eventually carries out her personal brand of emotional therapy by cutting down a pack of walkers with her trusty katana. In the interview, Gurira explains to Entertainment Weekly why she picked that scene as her favorite.
 "There was a spontaneity to it that really felt like it allowed me to explore exactly what was happening for her, which was she was really trying to, you know, let go of the demons that had been controlling her. Then, she just has a moment where she sees a walker who looks a lot like her. That really kind of awakens something in her that makes her reject that as being where she's headed."
Gurira goes on to explain that the scene was initially only budgeted for eight walkers. Still, the executive producer and episode director, Greg Nicotero, allowed for more creative flexibility to make the scene feel much grander. The actress describes it as "a very cool moment."
The evolution of Michonne
Gurira brings power, poise, and pride to the role of Michonne. As a prudent leader, fierce protector, and nurturing mother, Michonne sets the tone for the survivors in Alexandria. But Michonne's leadership style wasn't always that way.
The scene that Gurira describes as her favorite from the show served as a turning point that changed the trajectory of the character's journey and contributed to the steely yet compassionate disposition that Michonne displays today. It is no surprise that Gurira chose that scene as her favorite.
Read more: Terry Crews Reveals His Favorite Wayans, His Least Favorite' Star Wars', and More in a Vanity Fair Lie Detector Test