Why Dance Halls in Philadelphia Didn't Play The Beatles — According to John Oates
The Beatles are, of course, one of the most famous bands in the world. However, they weren't popular with some groups of people initially. According to Hall & Oates' guitarist, John Oates, dance halls and radio stations across Philadelphia didn't like playing The Beatles' earliest songs.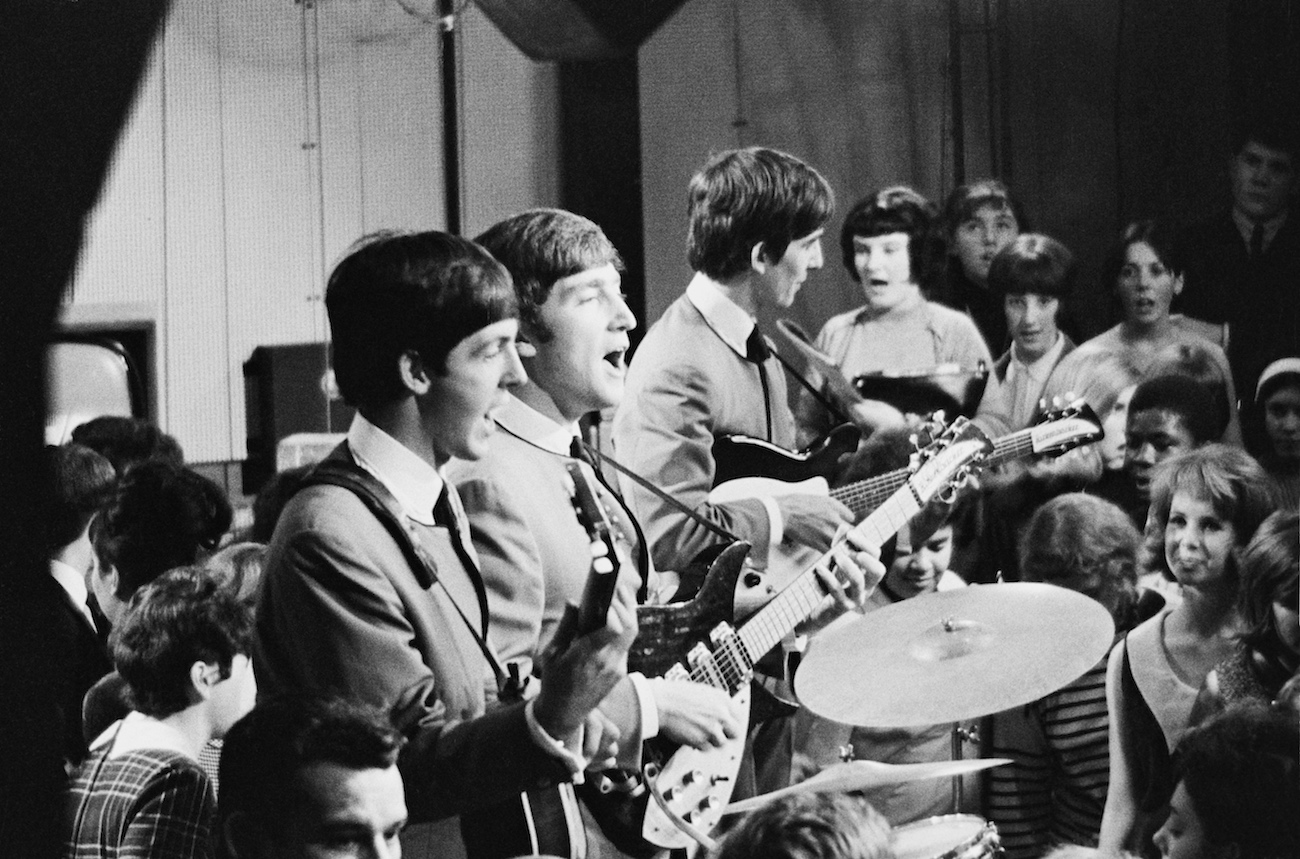 Dance halls in Philadelphia didn't play The Beatles — according to John Oates
Oates is a huge Beatles fan. However, he and his fellow Philadelphia natives didn't exactly enjoy the group in their early days. According to Oates, dance halls in his hometown didn't want to play The Beatles' earliest hits like "I Wanna Hold Your Hand" and "Please Please Me" because no one could dance to them.
"Being in Philadelphia when they hit in the early '60s, there was an actual backlash," Oates explained on Salon's podcast, "Everything Fab Four."
"There were radio stations that wouldn't play them. It had to do with teenage dancing. Kids couldn't dance to the Beatles. So there was this weird negativity toward their early stuff. And being a teen [at that time], I was right along with them. I was listening to [Motown acts]. So the Beatles didn't mean that much to me initially."
Oates said he and the rest of Philadelphia initially saw The Beatles as a 'garage band'
During an interview with YouTuber Tom Cridland, Oates expanded on the music scene in Philadelphia when he was a kid.
"It was so funny… If you think about Philadelphia-Philadelphia was famous in the 1960s for teenage dance shows, Dick Clark's 'American Band Stand,' it's where teenagers would come to dance. So, if a song didn't have a groove that you could dance to, it definitely wasn't a hit in Philadelphia.
"So, when The Beatles first came out with their early music like 'I Wanna Hold Your Hand' and 'Please Please Me,' and things like that, they were not very dancable songs. They were kind of like almost like old rockabilly songs.
"To people in Philadelphia, it sounded kind of as if they were trying to-they almost sounded like a garage band, like they were just banging out these songs, and they didn't have that R&B swing that teenagers were dancing to.
"So, there was kind of this weird backlash in Philadelphia where they literally would not play early Beatles records on the radio."
Oates later became close friends with George Harrison
Later, Oats started listening to The Beatles when they released more experimental albums like Rubber Soul. Their music had changed then, and they'd become more artistic. It caught Oats' attention. Years later, Oates was able to make music with a Beatle. What are the odds of that?
In the 1970s, Oates met George Harrison through a mutual friend; the famous Formula One race car driver, Jackie Stewart. Later, George invited Oates to his home Friar Park, and they further bonded over their shared love of race cars. They didn't even talk about music.
"We talked about cars and stuff," Oates said, "which I think was refreshing for him, you know, that our friendship wasn't going to be based on, 'Hey, let's play-let's write a song together.' Which I'm sure he was inundated with."
When George was in LA, he invited Oates and Daryl Hall to his house. They asked him to appear on their new album, Along the Red Ledge. He agreed to play guitar on "The Last Time."
Who knew that Oates would one day work with a Beatle after growing up in a city that was initially against the group's music?