'Dance Moms': Abby Tried to Keep Kelly & Christi from Auditioning
How did Abby Lee Miller try to keep Kelly Hyland, Christi Lukasiak, and their kids from joining the 'Dance Moms' cast? All the answers right this way.
Though Dance Moms is a reality TV show, there were plenty of things about the show that were sensationalized or fabricated. However, the animosity between certain cast members was the furthest thing from fake. In fact, some of the moms had contentious relationships with each other and studio owner, Abby Lee Miller, before the show even began filming.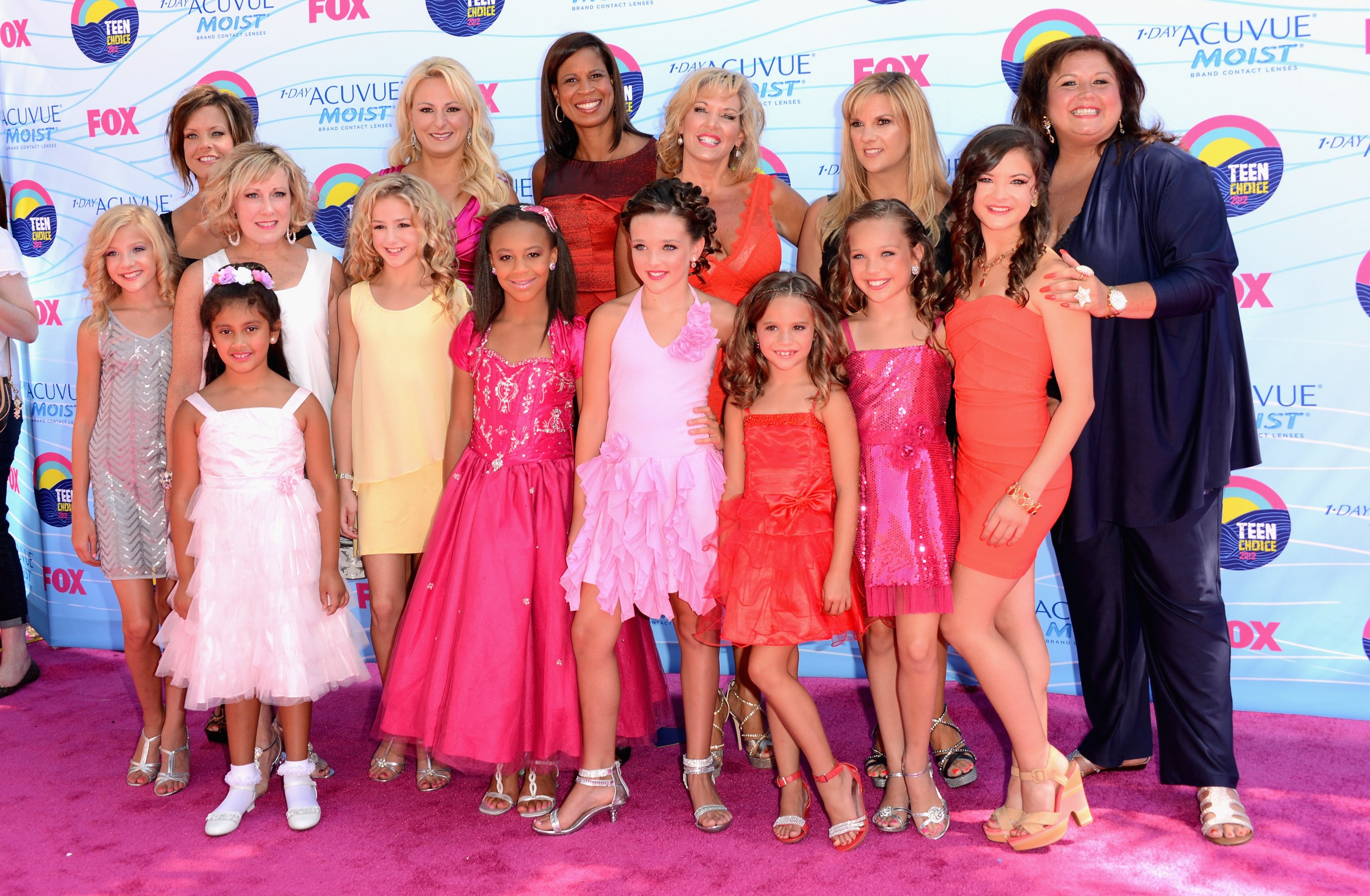 'Dance Moms' was only supposed to be six episodes
Because Dance Moms has become such a phenomenon, it's hard to believe that the show was never supposed to be more than a few episodes. Though it ultimately spanned eight seasons, the original cast was initially told that they were filming a 6-episode docuseries about competitive dance. However, the producers and the Lifetime network quickly realized that the show had a ton of potential and they continued to order additional episodes.
Why the producers chose to focus on the Abby Lee Dance Company
Funnily enough, the initial concept of Dance Moms was supposed to be more like Toddlers & Tiaras and focus on a different dancer and their parents each week. Then, at Nationals, fans would get to see all the dancers compete against one another. However, when the show did its casting call, they quickly realized that all of their top choices were from the same studio — The Abby Lee Dance Company. Thus, they decided to have another audition at the ALDC.
Over 30 families auditioned with the hopes of being cast in what would become Dance Moms. However, Miller actually tried to keep two of her least favorite moms, Kelly Hyland and Christi Lukasiak, from auditioning for the show. In a YouTube video, Lukasiak recalled the unique audition process.
Abby Lee Miller tried to keep Christi Lukasiak and Kelly Hyland from joining the 'Dance Moms' cast
"Actually what's kind of funny about that is the weekend that they were coming to audition everyone [for Dance Moms], Kelly and I got sent to New York by our dance teacher," Lukasiak shared. "She wanted us to take our kids to compete there that weekend just so we wouldn't happen to be there. It was kind of like when Cinderella's stepmother wouldn't let her go to the ball, you know?"
Fortunately, for fans of Dance Moms, Lukasiak had answered the initial casting call and was already in communication with the casting director. When the casting director learned that Miller was sending Hyland and Lukasiak away for the weekend, he came in a day early to make sure they could still audition for the show.
We're sure fans of Dance Moms are happy that Miller's plans were foiled. The show certainly wouldn't have been the same without Christi Lukasiak, Chloé Lukasiak, Kelly Hyland, Brooke Hyland, and Paige Hyland in the cast. And certainly, the show wouldn't be what it was without their infamous fights with Miller.