'Dance Moms' Star Nia Sioux Calls Abby Lee Miller the 'Biggest Bully in America'
One of the newest trends on TikTok involves creators sitting in front of the camera with the song "Bulletproof" by La Roux playing, and adding the color-changing light effect — which called "Disco" on the app. In the text, TikTok users explain why their feelings can't be hurt — usually because they've been through something that's made them tough. Former castmates of Dance Moms, JoJo Siwa and Mackenzie Ziegler, used the trend to refer to their time on the Lifetime show. Then, Dance Moms fan favorite, Nia Sioux, jumped on the fad. However, she got a bit more honest about it than her fellow alums, dragging her former dance teacher Abby Lee Miller.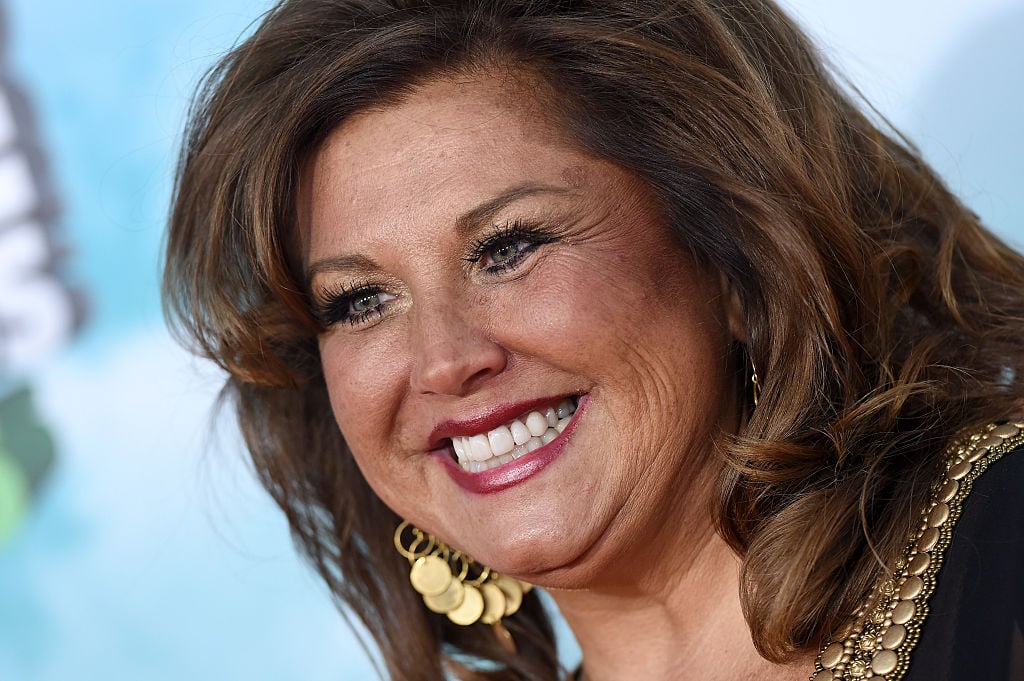 'Dance Moms' stars JoJo Siwa and Kenzie Ziegler make TikTok videos referencing their time on the Lifetime show
Siwa and Ziegler were the first Dance Moms alums to hop on the TikTok trend, both writing in their text: "Think you can hurt my feelings? I was on Dance Moms."
Siwa also mentioned in her TikTok that she gets "called a giant toddler every other day" and has "had strangers shout out awful things to [her] in public all the time."
"Hi, I'm JoJo, and … I've heard it all," she wrote in the caption.
Ziegler and Siwa apparently both had the exact same idea for their TikToks around the same time.
RELATED: JoJo Siwa Gets 'Really Upset' With Her 'Dance Moms' Alums Over This
"I JUST DID THIS AND DIDN'T EVEN SEE THIS OMG," Ziegler wrote in the comments section of Siwa's post.
Another Dance Moms cast member, Brooke Hyland, did a duet of Ziegler's TikTok, pointing at her former fellow dancer before shaking her head — apparently reliving some tough memories. Hyland captioned the TikTok: "spitting facts."
Sioux also commented on Ziegler's TikTok, "Felt," before making her own version.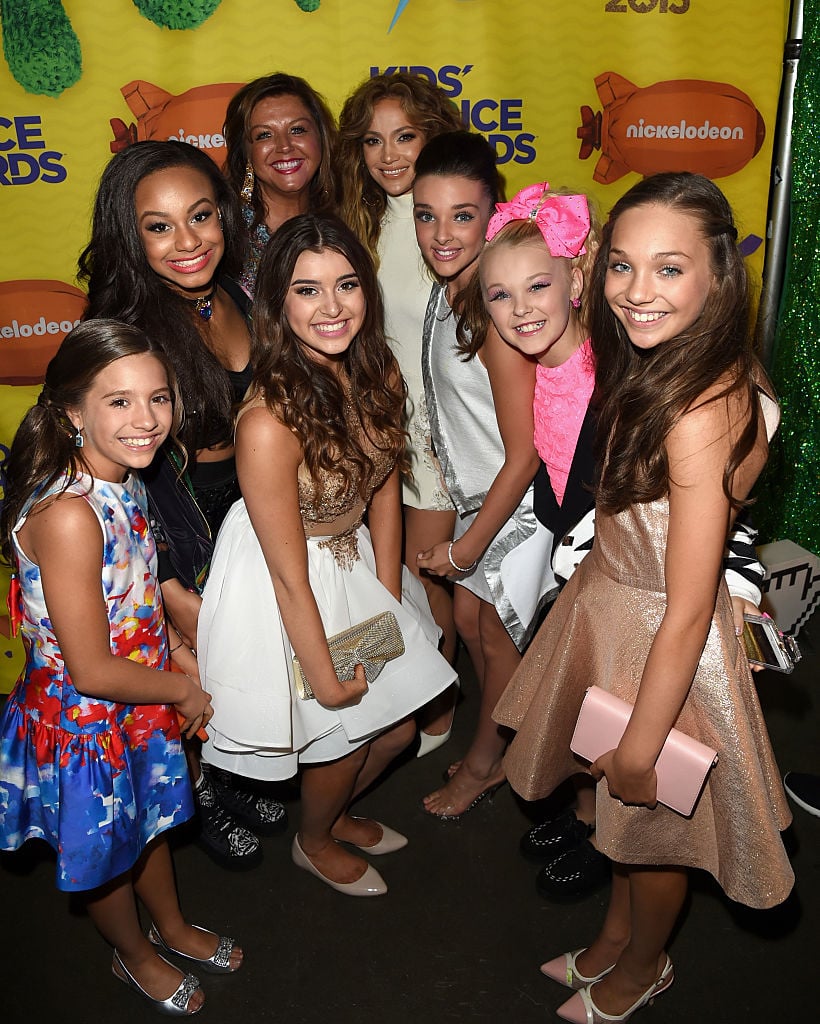 Nia Sioux — who was on the TV show from season 1 to season 7 — calls her former dance teacher Abby Lee Miller a 'bully'
Obviously, a huge plot point on Dance Moms was on how the dance teacher, Abby Lee Miller, treated her young dancers. While Miller yelled at all the girls, it often seemed like no one got it as bad as Sioux.
Miller constantly put Sioux near the bottom of her weekly pyramid — in which she ranked the dancers — and often harped on the young Dance Moms star for her dancing.
"You think you can hurt my feelings?" Sioux wrote in the text of her "Bulletproof" TikTok. "I was the only black girl on Dance Moms."
The dance coach also consistently choreographed solos for Sioux that she called "ethnic" — and put the dancer in over the top costumes that today, reek of cultural appropriation.
RELATED: The 'Dance Moms' Cast Are Making Fun of Themselves on TikTok and Fans Are Living For It
"And that's on being bullied by the biggest bully in America," Sioux captioned the video, obviously referencing Miller. The caption was complete with an, "lmao," and an emoji — indicating it's just a joke. But, if you watched the show, you'll know it's not a big stretch. And, after all, jokes tend to be funny because they're somewhat true.
Sioux knows she wasn't the only Black dancer on the popular reality series; Camryn Bridges appeared on the show in season 4 and season 7
Some commenters pointed out that there were other Black dancers, like Camryn Bridges, on Dance Moms. However, for the first few seasons, Sioux was indeed the only dancer of color.
"I do know there were other black girls on the show here and there," Sioux explained in the comments. "… but I was the only one for the majority of the show."
And she was the original cast member who stayed on Dance Moms the longest — through season 7.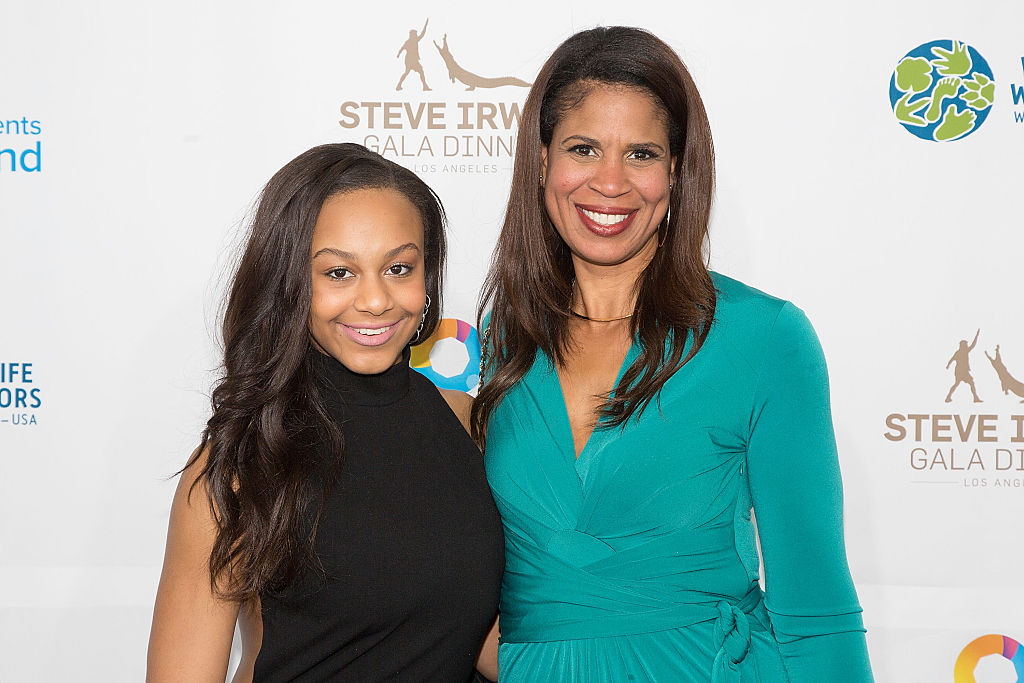 RELATED: The Real Reason Abby Lee Miller Left 'Dance Moms' (and Why She's Coming Back)
Sioux tagged fellow Dance Moms alums Mackenzie Ziegler and JoJo Siwa, crediting them for giving her the idea.
Nia Sioux says she's still 'extremely grateful' she was cast on 'Dance Moms'
Sioux further clarified her thoughts in another comment on her own TikTok — acknowledging that the Lifetime series had its benefits, too.
"Also, I don't want people to think I'm ungrateful for the show," she explained. "I'm extremely grateful for DM. I'm just saying I now have very thick skin."
Most of the Dance Moms star's commenters were extremely supportive, telling Sioux that she and her mom "carried the show." And, well, we don't necessarily disagree.