'Dance Moms' Alum Says Candy Apples Beat the ALDC a Lot More; Kendall Vertes Claps Back
Though there were plenty of rivalries between the main Dance Moms cast, most of them facilitated by Abby Lee Miller herself, none were as infamous as the rivalry between the Abby Lee Dance Company (ALDC) and the Candy Apples Dance Center (CADC). In fact, the rivalry stretches all the way back to the very first season of the hit reality TV show.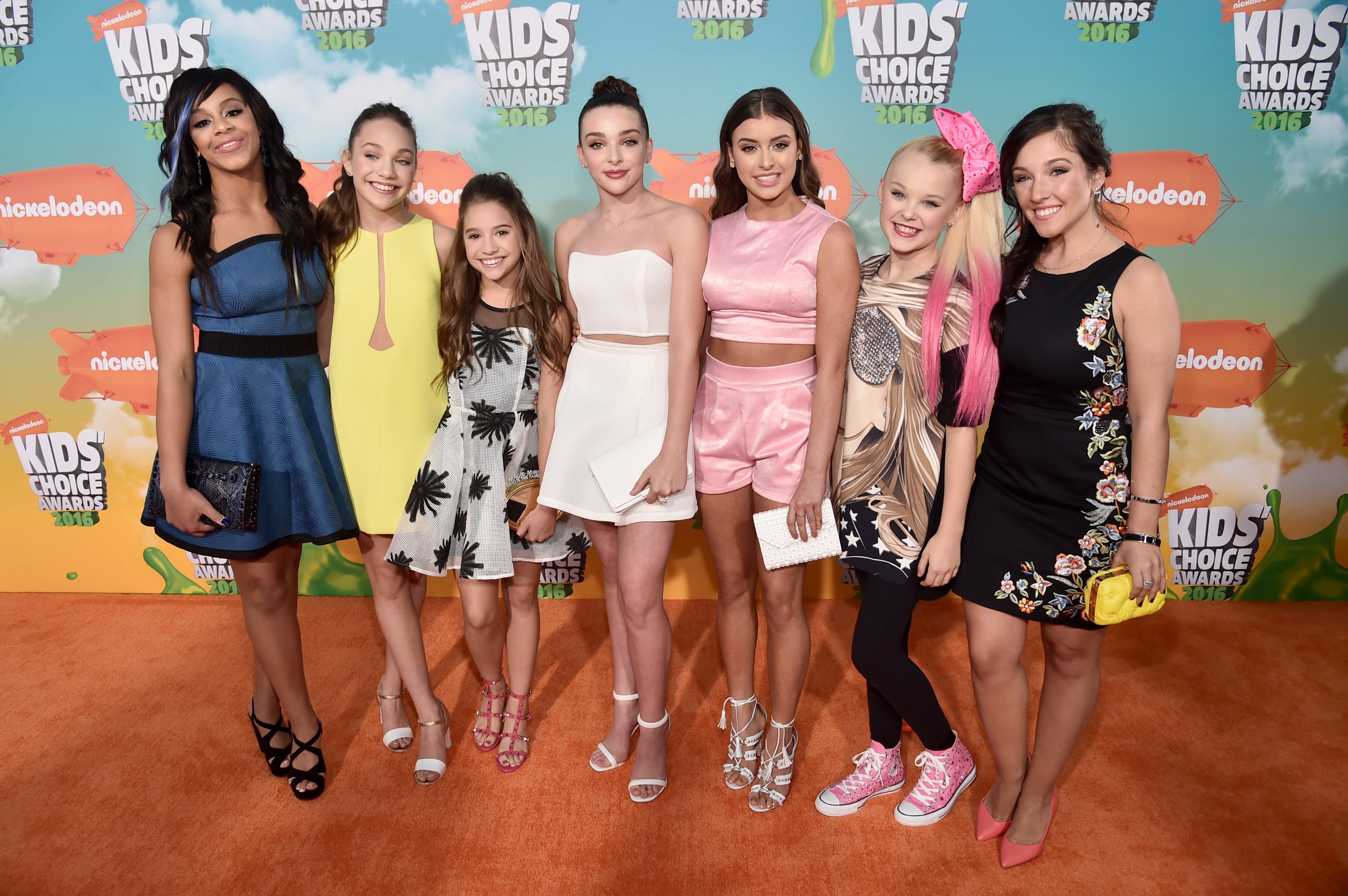 Dance Moms fans will recall that they were introduced to Cathy Nesbitt-Stein, who owned the CADC, right away. Nesbitt-Stein first joined the cast as a member of the ALDC. While she had her own studio in Ohio, she commuted to Pittsburgh to get training for her daughter, Vivi-Anne Stein. Cathy felt that her daughter might benefit from learning to dance from someone else because they could be a bit more impartial about her training, and she felt that Miller was the right person for the job.
How the infamous ALDC vs. CADC rivalry began on 'Dance Moms'
Of course, Cathy's time on the ALDC was short-lived. She wasn't interested in being a "team player" like other dance moms in the cast. Furthermore, she wasn't impressed by Miller's training of her daughter or the way in which she ran her studio. This, of course, prompted Cathy to quit the team and focus on her own dance studio.
But even after Cathy quit the ALDC, she remained a vital member of the Dance Moms cast. Cathy made it her mission to go up against the ALDC, constantly building new teams in an attempt to beat them. Whenever Cathy appeared for an episode, Miller seemed to go off the rails. This was especially true when her team managed to beat the ALDC Junior Elite Competition Team.
Cathy Nesbitt-Stein's Candy Apples rarely beat the ALDC on 'Dance Moms'
Unfortunately for Cathy, the Candy Apples didn't have a whole lot of luck with winning throughout their tenure on Dance Moms. Though Cathy worked with a lot of talented dancers throughout the show, CADC victories were few and far between. But now, a former member of the CADC is exposing Dance Moms as fake and sharing that the Candy Apples beat the ALDC way more often than fans think.
For years, people in the dance world have insinuated that the competitions featured on Dance Moms were either rigged or fake. Recently, McKenzie Morales, who was a guest dancer on the CADC during seasons 4 and 5 of Dance Moms alongside her brother Gavin Morales, made a TikTok video that seemed to validate those rumors. In her video, the dancer shared that Dance Moms was fake.
McKenzie Morales exposes 'Dance Moms' for being fake
"Don't believe everything you see on TV," McKenzie wrote in her video about Dance Moms. The dancer also shared that she had six solos that didn't air and that she beat both Maddie Ziegler and Kendall Vertes with said solos. She also maintained that the CADC beat the ALDC multiple times and that the judges would switch the scores to ensure the ALDC won. Finally, she shared that Miller humiliated her multiple times and made her cry.
Kendall Vertes claps back to Morales
Things got even more interesting when Vertes chose to leave a comment on McKenzie's video. "If it was that bad, take dance moms out of your bio,😂" Vertes penned. McKenzie quickly fired back to Vertes, "Don't you have a trump rally to go to?" the dancer wrote, referencing the fact that Vertes and her family are Trump supporters. Clearly, there's still some tension between some of the Dance Moms alums. But we're sure diehard fans are interested to hear more about McKenzie's experience on the show.