'Dance Moms' Alum, Kendall Vertes, Tells Critics to 'Grow up' After They Discover She Supports Trump
Dance Moms alum, Kendall Vertes, is used to her fair share of criticism. The Pittsburgh native was only eight years old when she joined the cast...
Dance Moms alum, Kendall Vertes, is used to her fair share of criticism. The Pittsburgh native was only eight years old when she joined the cast of the hit Lifetime reality TV show. Though many fans believe that the dancer is an OG member of the Dance Moms cast, diehard fans will recall that Vertes didn't join the show until its second season.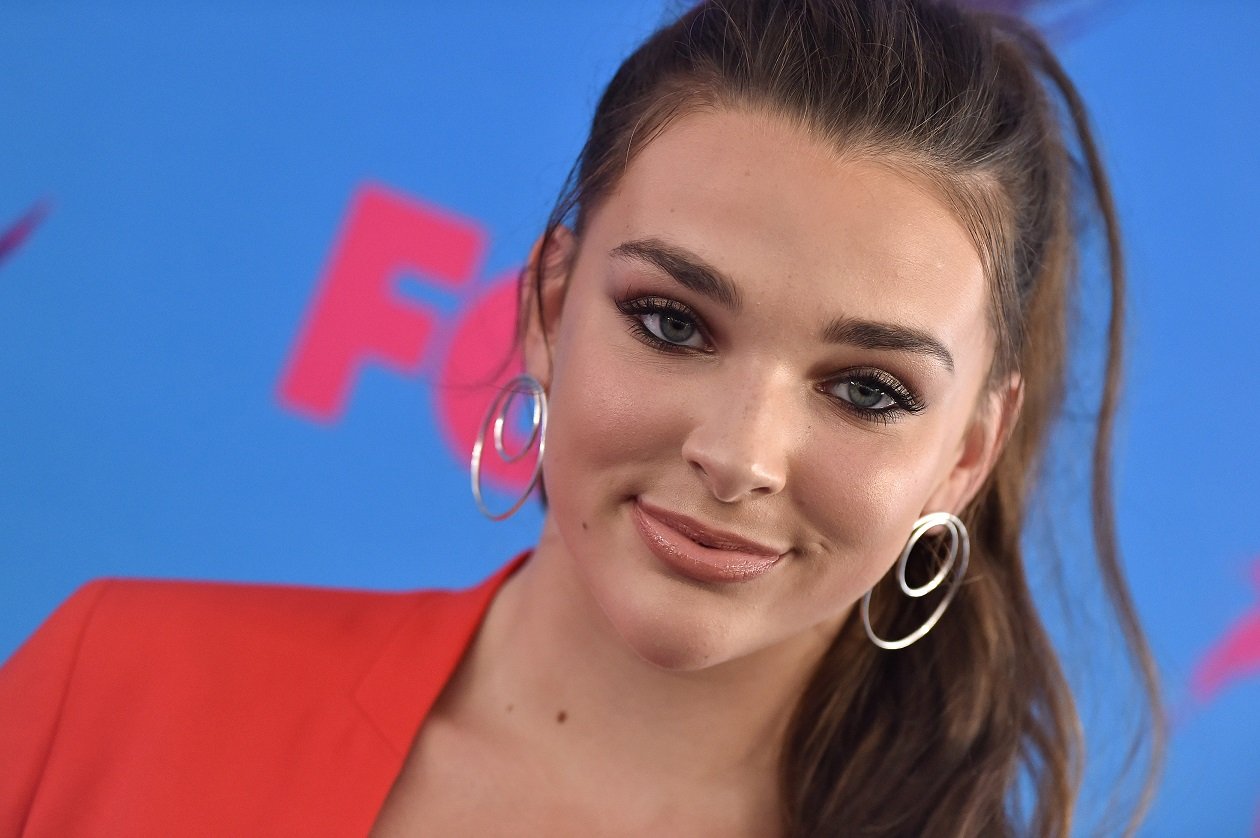 When Abby Lee Miller hosted an open call for a new member to join her infamous Junior Elite Competition team, it was Vertes who ultimately beat earned the coveted spot in the Dance Moms cast. Miller shared that Vertes was a "beautiful child" the right age and height for the team and she had a knack for turning. But, Vertes' time on the show was quite the tumultuous endeavor.
Kendall Vertes had an interesting journey as a 'Dance Moms' cast member
Vertes was initially put on probation when she joined the team. Thanks to outbursts from her mother, Jill Vertes, that probation extended much longer than anyone expected. Eventually, Jill got so frustrated that she took her daughter to Candy Apples Dance Center, which Dance Moms fans will remember was the rival studio to the ALDC. Eventually, however, Vertes and her mother returned to the ALDC and remained on the show for five more seasons.
But even after Vertes secured her spot on the team, she faced a lot of criticism. Though Vertes was often a favorite in Miller's eyes, fans of the show weren't always nice to the dancer. Many critics felt that Vertes was a "crybaby" as she was often reduced to tears when Miller required her to wear strange makeup and costumes. Other Dance Moms fans expressed their opinions that Vertes was a "brat" as she had a penchant for speaking her mind, never holding back her words from adults or members of her team.
'Dance Moms' fans on TikTok and Instagram discover that Vertes is a Trump supporter
Jill also received her fair share of criticism from fans of Dance Moms. People constantly mock her for all the ways she tried to get her daughter ahead. Jill was adamant that her "little Kendall" get as many opportunities as she could. Fans even remember Jill advocating for her daughter to get the role of Rosa Parks when it was obvious that it would and should go to Nia Sioux, who was the only Black member of the team at the time.
Since Vertes' tenure on Dance Moms has ended, criticism against her has died down quite a bit. However, it recently picked back up when some fans discovered that she supports Donald Trump. Recently, a user on TikTok reposted some eggs that Vertes dyed for Easter. One of the eggs clearly reads Trump 2020. Furthermore, other fans did some detective work and found that Vertes follows Trump on Instagram. Though some people thanked Vertes for her support, many people left negative comments for the 17-year-old.
Vertes responds to criticism about her supporting Trump
Seeing all the negative comments on Twitter, Instagram, and TikTok about her supporting Trump, Vertes chose to address the criticism. On October 17, 2020, Vertes posted a video of her dancing on her TikTok page. "Yeah, let's cancel somebody for having a different opinion than you…let's bully them with name-calling and immature comments…grow up," the Dance Moms alum wrote. Clearly, Vertes isn't taking her criticism lying down. Only time will tell if she opts to address the issue again.