'Dance Moms': Why Christi Lukasiak Isn't a Part of the 'Because Mom Said So' Podcast
From the moment that the OG Dance Moms: Holly Hatcher-Frazier, Christi Lukasiak, Melissa Gisoni, Kelly Hyland, and Jill Vertes (who was cast in season 2) teased that they were collaborating on a project, fans of Dance Moms couldn't wait to see what they had in store. Though the dramatic moms hadn't been on the show that made them famous in years, they all have pretty loyal followers who are interested in knowing about their lives and friendship.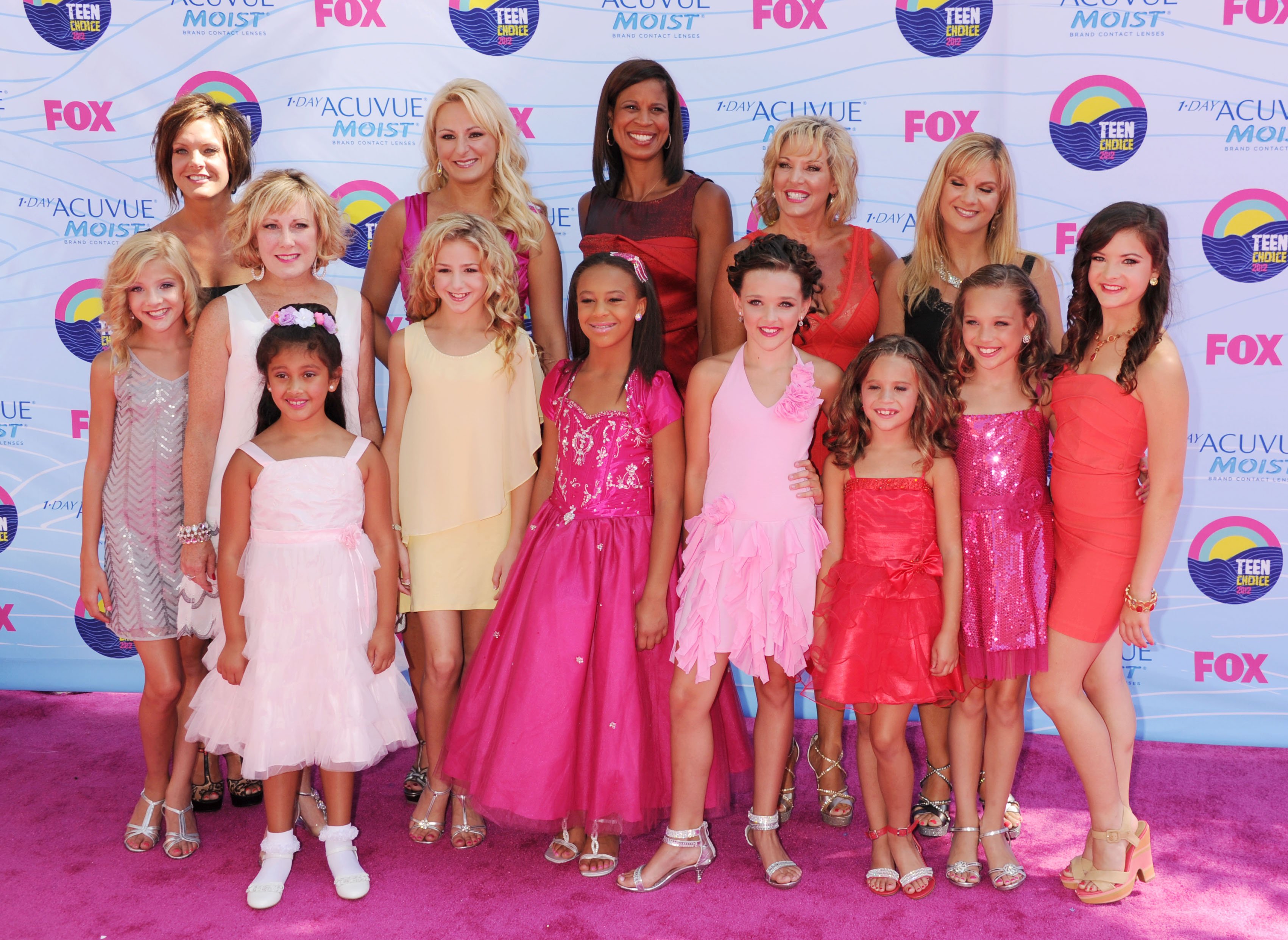 On July 18, 2020, the moms revealed that they were launching a new podcast entitled Because Mom Said So. However, Lukasiak was noticeably missing from the promotion. Fans immediately wanted to know why such an important member of the OG Dance Moms cast was excluded from this new venture. Naturally, fans began to speculate about why Lukaski wasn't a part of the show and the rumor mill quickly began to get out of control.
Christi Lukasiak speaks out on Instagram
Rather than let the rumors continue to spread like wildfire, Lukasiak took to Instagram on July 20, 2020, to explain why she is not a part of the podcast. "Still an OG Pittsburgh mom,⁠" Lukasiak began. "Where's Christi? Why isn't Christi included? Christi is just bitter. Just SOME of the comments I've read about myself on Instagram. Now before anyone feels the need to speak for me, I'm going to speak for myself.⁠"
RELATED: Chloé Lukasiak Explains Why She Really Quit 'Dance Moms'
"Lukasiak continued on to share that though she was no longer a part of the podcast, she had every intention of being a part of it at the beginning. "This weekend, some of the former moms from Dance Moms announced they have a new podcast coming this fall," the former reality TV star shared. I am not part of it. ⁠I was involved at the start. Very involved. I collected ideas, wrote emails, coordinated calls, brainstormed, all the things. But then I started to feel the same feelings I felt in 2011 and I didn't love it."
Why the 'Dance Moms' fan-favorite opted out of the new podcast
The Dance Moms alum continued on to share that she had moved on from the show. "I realized that I no longer wanted to only be 'Dance Mom Christi' and stuck in my same old patterns of behavior. It just didn't feel 'right' for me. That doesn't mean I will pretend DM doesn't exist or never mention it again. Hell, it's too good not to mock and it was a major part of my life for a very long time. But, I've moved on."
Lukasiak wishes her former cast members all the best
But where does Lukasiak's relationship stand with the other members of the OG Dance Moms cast? While she's still supportive of the other moms, she doesn't feel particularly close to them. "Do I wish them the best? You bet. We went through a lot together that no one else will ever fully understand. They deserve all the success. Will we ever all be best friends? Nah. That's obvious when you see the pics of who gets together and who's excluded. (Not bitter, just facts.) But I would definitely go to lunch with any of them."
While we're sure fans of Dance Moms are disappointed that Lukasiak won't be apart of the Because Mom Said So podcast, it's clear that she's doing what's best for her. Considering she has since launched her own program, Adulting101, we'd wager she's doing just fine.