'Dance Moms': Cheryl Burke Once Revealed That She Was Shocked the Girls Had 'Zero Confidence'
With eight seasons of Dance Moms, it can be easy for fans to forget that Cheryl Burke was once a key member of the cast. The Dancing with the Stars champion was brought in late in season 7 as a replacement for dance teacher and studio owner, Abby Lee Miller. But what was it like for the ballroom expert to coach the tight-knit team to a national championship and how did she even manage to join the Dance Moms cast to begin with?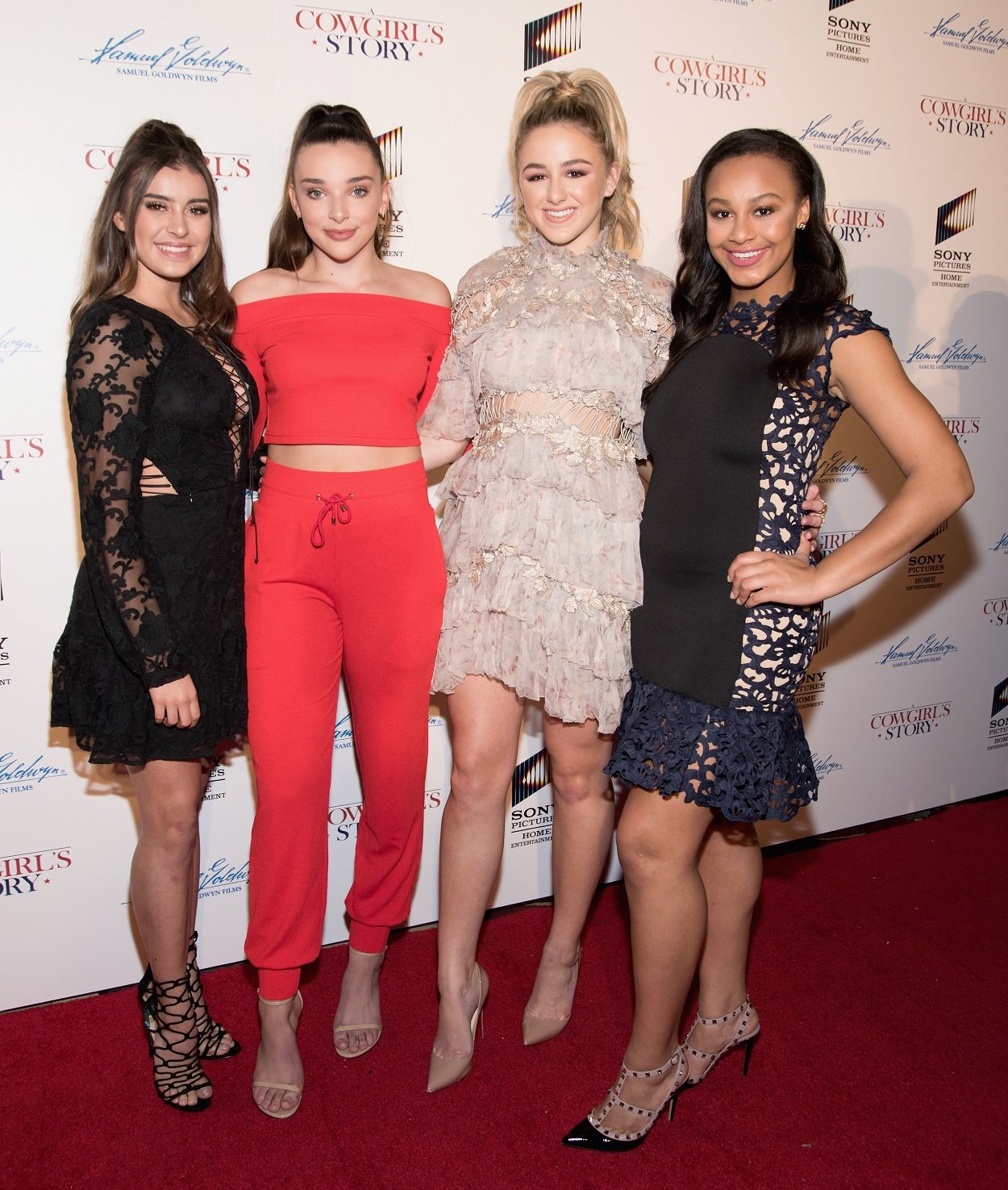 Like most reality TV shows, Burke's journey to joining the Dance Moms cast began with a casting call and a conversation. The executive producers reached out to Burke after Miller was exhibiting more erratic behavior than normal. Fans of the show will note that in Season 7, Miller threatened to quit on more than one occasion thus the producers started connecting with other dance teachers. When Miller's threats became a reality, producers reached out to Burke to see if she'd be interested in replacing Miller.
How Cheryl Burke ended up joining the 'Dance Moms' cast
"I had just had a meeting with the executive producers and the weekend after, one called my manager and was like, 'Abby walked out and Cheryl would be the perfect replacement,'" Burke shared with Us Weekly back in 2017. The Dancing with the Stars alum admitted that she was pretty surprised by how quickly things panned out and before she knew it, she had joined the Dance Moms cast.
But what exactly made Burke said yes to the opportunity, especially since the Dance Moms girls didn't have backgrounds in ballroom dance? According to Burke, it was her love of children that made her accept the job. "I love working with kids," the dancer revealed. "I know the goal and how to reach it. They all want to make it in this business and I wanted to tell them that the transition from dancer to the Hollywood spotlight is not easy."
Burke was shocked at the girls' self-esteem when she joined the cast in Season 7
Of course, Burke's time on Dance Moms was no walk in the park. The choreographer confessed that she struggled to teach the girls because of how their prior dance experiences had negatively impacted their self-esteem. "It was tough, there were a lot of tears, anger and insecurity," Burke said. "It was shocking to me. I couldn't believe these beautiful girls that have zero confidence. That's not the way to live life."
It seems that Miller was to blame for a lot of the insecurity that the dancers suffered. Fans of Dance Moms will recall Miller's penchant for berating and belittling almost all of her students for everything from their dancing technique to their physical appearance to their intelligence. In the rare occasion that a dancer was considered a "favorite", they were put on a pedestal and forced to cope with impossibly high standards and intense pressure.
Burke revealed the dancers were traumatized by Abby Lee Miller
"They said they'd been traumatized by Abby and her teaching methods," Burke said of the Dance Moms cast members she worked with. "That's a shame because with teenagers it's so important to mentor them." Fortunately, Burke was able to provide the girls with some mentorship at a time where they seemed to be the most beaten down and vulnerable. We're sure fans are hopeful that the girls managed to regain their confidence now that the show has ended and that they don't have any contact with Miller. Only time will tell what the future has in store for them.