'Dance Moms': Chloé Lukasiak Was Kicked Out of the ALDC in Season 4
Most fans of Dance Moms will agree that Chloé Lukasiak was put through the wringer throughout her tenure on the reality TV show. Because of her mother's contentious relationship with her dance teacher, Abby Lee Miller, she dealt with some pretty terrible treatment. But Dance Moms Season 4 was particularly challenging for Lukasiak to navigate, and we finally have some context as to why.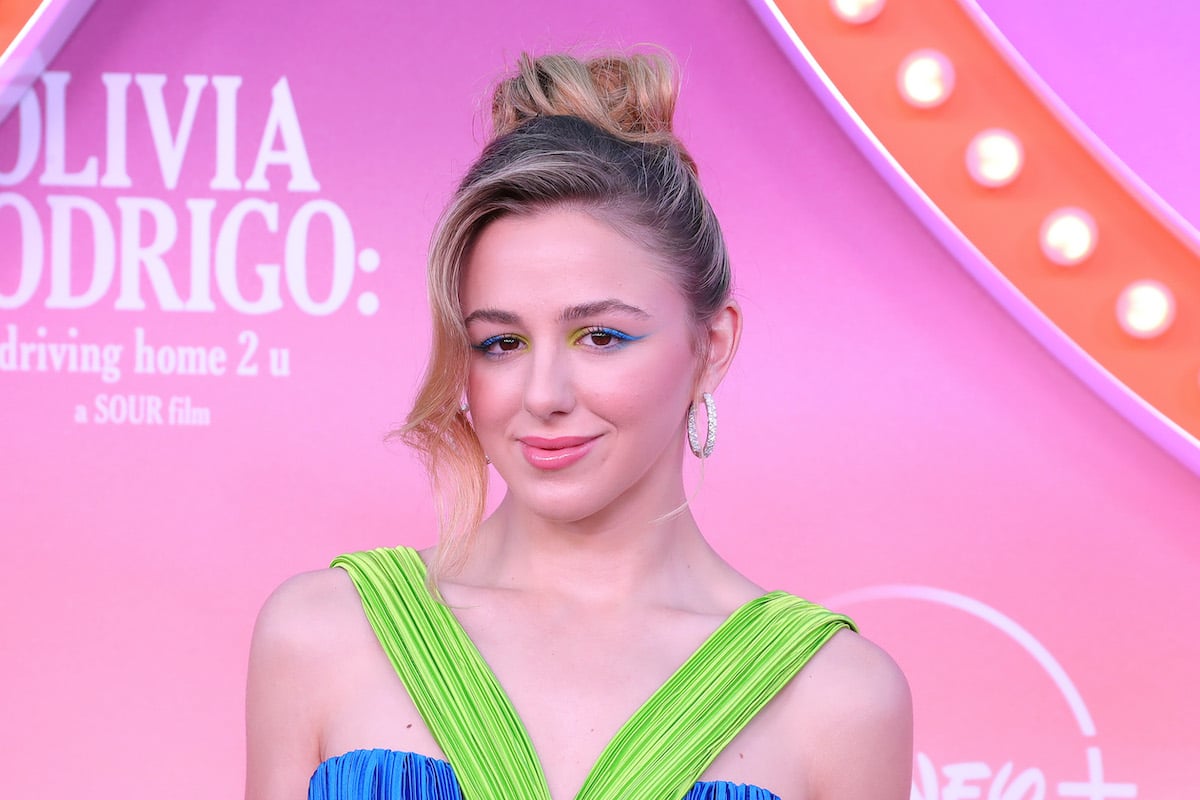 Why did Chloé Lukasiak quit 'Dance Moms' in Season 4?
Fans will recall that Lukasiak and her mother, Christi Lukasiak, exited the show at the end of season 4. After Chloé overheard Miller making some disparaging remarks about her, she decided she wanted to leave. "The reason I left Dance Moms was because my former dance teacher made fun of a medical condition I have," Lukasiak shared in a now unlisted YouTube video. "I heard everything she said and they didn't show it on Dance Moms and it's not really said a lot, but she made fun of me."
Chloé exited the Abby Lee Dance Company (ALDC) months before leaving the reality TV show
Interestingly enough, Chloé left the Abby Lee Dance Company (ALDC) before she even left Dance Moms. In the aforementioned video, the dancer revealed that she wasn't even dancing at the ALDC when she decided to leave the show. "The beginning of season four, I got kicked out of the dance studio," Chloé explained. "I was still on the show and my former dance teacher couldn't kick me off of the show because she didn't have that power or the ability."
Why did the dancer get kicked out of Abby Lee Miller's studio?
But why was Lukasiak kicked out of the ALDC? According to the actor, it was due to her refusal to sign Miller's intense studio contract. According to Chloé, the contract had tons of restrictions and stipulations that she simply wasn't willing to agree to.
"But I got kicked out of the studio because to be a part of her studio you had to sign a contract," the Dance Moms alum shared. "A few of the main reasons my mom wouldn't sign was because it said stuff like you couldn't gain or lose five to 10 pounds, something like that." Continuing on, Lukasiak shared that there were other restrictions in place that prevented dancers from changing their hair, getting piercings, and tattoos. The dancer also shared that signing the contract would've entitled Miller to 10% of all the money that she made.
Chloé reveals that 'Dance Moms' Season 4 was the hardest for her to film
Being kicked out of the ALDC wasn't easy on Lukasiak. Not only was she not training as consistently, but she was excluded from things as well. For example, she was the only one who wasn't selected to be in Mackenzie Ziegler's music video, Girl Party. Not being at the studio also made it challenging for Chloé outside of Dance Moms.
"That's when the real issue started happening and it became really awkward between some of my old dance friends that weren't on the show, my old dance teachers, and I," Chloé revealed. "And season four was probably the hardest season for me to go through." It's unfortunate that Chloé had such a hard time filming season 4 of Dance Moms. But given everything she revealed, we're sure her fans can understand why she eventually left the studio and the show.